St. Louis is quickly becoming one of the best places to grow a business
Rather than focusing on the ephemeral trends, celebrity investors, and dozens of seed rounds that dominate coastal startup culture, St. Louis is a place where any company with a solid foundation and good business practices can find a foothold.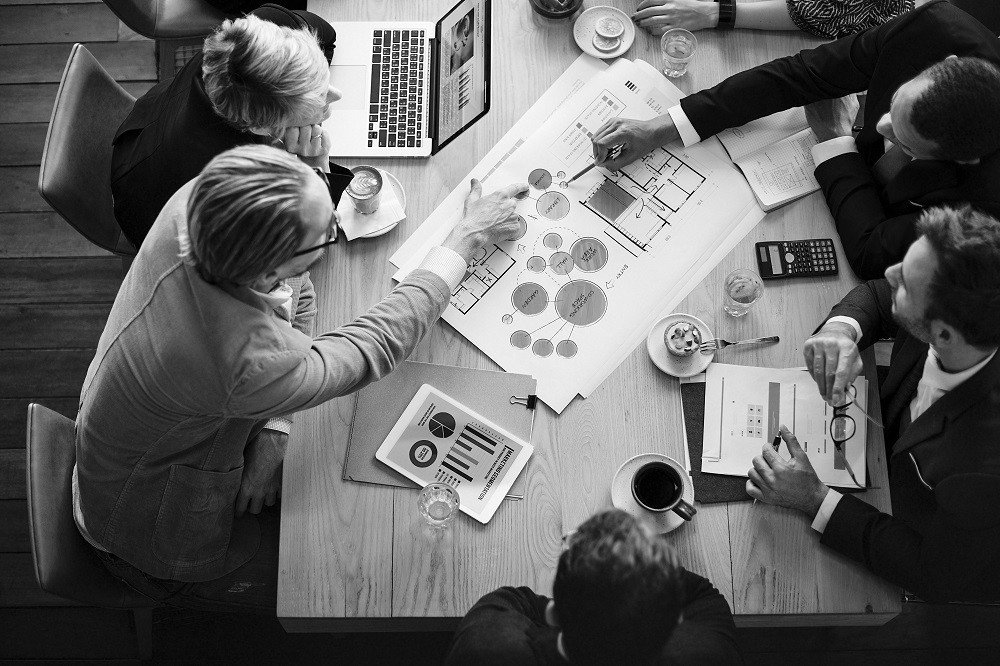 Why did two young companies move from startup havens in New York City and San Francisco to the Midwest? Because St. Louis is quickly becoming one of the best places to grow a business.
The Arch Grants Global Startup Competition awards $1 million in equity-free grants annually to 20 startups of a diverse range of backgrounds, and it's helped put St. Louis on the map for ambitious young businesses all across the country. That includes Longneck & Thunderfoot (L&T), a content marketing firm founded in New York City.
"We saw the competition as an excellent opportunity to grow our client base in a new region, but it wasn't until later that we realized the advantages of working in the Best Startup City in America would go far beyond a few new deals," says L&T's Co-Founder and President, Jonathan Allen.
On the other side of the country, another company, Less Annoying CRM (LACRM) found themselves in a very similar position to L&T's. LACRM chose to bootstrap rather than seek outside investment. While L&T was pitted against traditional media agencies for new business, LACRM was often compared to the VC darling companies of the moment and found little acknowledgment of their success in building a sound business.
"When I first started the company in San Francisco, people didn't even consider us a startup because we hadn't raised money and we weren't planning on it," says LACRM founder Tyler King. "Here in St. Louis, people pay attention when they see a company like ours — one with ambition that's looking to become stable and profitable, rather than simply getting as big as possible as fast as possible to generate returns for hypothetical investors."
The founders of both companies found a receptive audience not only for their products and services but also for their efforts to innovate and participate in a growing startup community. Rather than focusing on the ephemeral trends, celebrity investors, and dozens of seed rounds that dominate coastal startup culture, St. Louis is a place where any company with a solid foundation and good business practices can find a foothold. That is precisely what led L&T and LACRM to apply for an Arch Grant, and it's what's driving a huge wave of startups to make St. Louis a core part of the plan to grow their businesses.
Playing the long game of economic development
St. Louis is home to 19 Fortune 1000 companies, but that doesn't mean it has the same ruthless attitude towards competition that many experiences on the coasts. The city's biggest businesses don't just talk about the benefits of welcoming and working with startups, but also back it up by getting actively involved in programs and organizations like Arch Grants, as well as meeting, mentoring, and yes, doing real business with startups like L&T and LACRM.
Just take it from one of the biggest players in the city: "As a company that was founded by two St. Louis entrepreneurs, innovation is in our DNA," says Patrick J. Sly, Former Executive Vice President at Emerson Electric. "Emerson is a strong advocate of enabling the growth of new ideas."
In places like New York, trying to get your foot in the door with major companies can feel pretty futile, with so many startups fighting for the attention of a few big partners. But that's not the case in the Gateway City, where we found big companies eager to work with the entrepreneurs who were most clearly dedicated to doing quality work, not necessarily those with the biggest crowd of angel investors behind them.
And yet, even in a smaller city like St. Louis, it's not likely that you'll just run into a future client on the street: someone has to introduce the big guys to startups like us. Luckily, that's exactly what Arch Grants does, serving as a connector between its recipients and native corporate partners.
"Partnering with Arch Grants gave us access to companies we wouldn't dream of even emailing when we lived in New York," Allen says. "Within a few weeks of moving to St. Louis, we were able to pitch to target customers like Stifel Financial and the St. Louis Blues — it's hard to come up with a better example of the kind of advantages that come with working in a city like this one."
And according to Sly, the recipients aren't the only ones reaping the benefits of the program's success: "Arch Grants is a powerful recruitment tool for the region, and it also inspires innovation and entrepreneurialism, all of which contribute to a strong economic climate for our city."
How to catch the next big fish
While there's plenty that sets St. Louis apart, there are some things every city in the country has in common: in an era full of instant success stories emerging from Silicon Valley, everyone wants to play host to the next Google or Facebook.
Still skeptical that a huge game-changer could grow out of a smaller city like St. Louis? You might be surprised to hear that it's already happened: thirty years ago, when the biggest prescription benefit provider in the country, Express Scripts, was founded right here.
In a city that has seen huge successes like Express, Emerson, and Anheuser-Busch provide a boost to its local economy, everyone is invested in fostering the growth of St. Louis's burgeoning business community. The goal? Attract a "next big thing" company. "It helps everyone in the city if St. Louis is home to the next Google," King says. "A rising tide lifts all boats."
I think the path to that next big thing runs through Arch Grants. In the year since we received a Grant, we've seen how committed the organization is not only to boosting St. Louis businesses in general, but supporting diversity in it as well — 74% of Arch Grants companies still in operation are led or co-led by a woman, person of color, immigrant, or veteran.
And for founders familiar with the challenges of scaling a business, Executive Director Ben Burke explains the unique opportunity the grant poses for startups in moments of transition: "Since Arch Grants offers equity-free cash, we're invested in helping entrepreneurs build a solid foundation for their company while creating space for them to take necessary risks. It's essential that these young companies can pivot as needed, so we give them the support and room to grow."
Put it all together, and I don't think it's hard to see why I would encourage any founder of a young company to consider applying for an equity-free grant in the upcoming Global Startup Competition.
—
DISCLAIMER: This article expresses my own ideas and opinions. Any information I have shared are from sources that I believe to be reliable and accurate. I did not receive any financial compensation in writing this post. I encourage any reader to do their own diligent research first before making any investment decisions.