Why startups should integrate social responsibility into their company culture
Incorporating a social responsibility culture into a business is not just about having environmentally and humanitarian principles operating in the office. It also means engaging your startup partners and consumers in the process of cultural and social responsibility.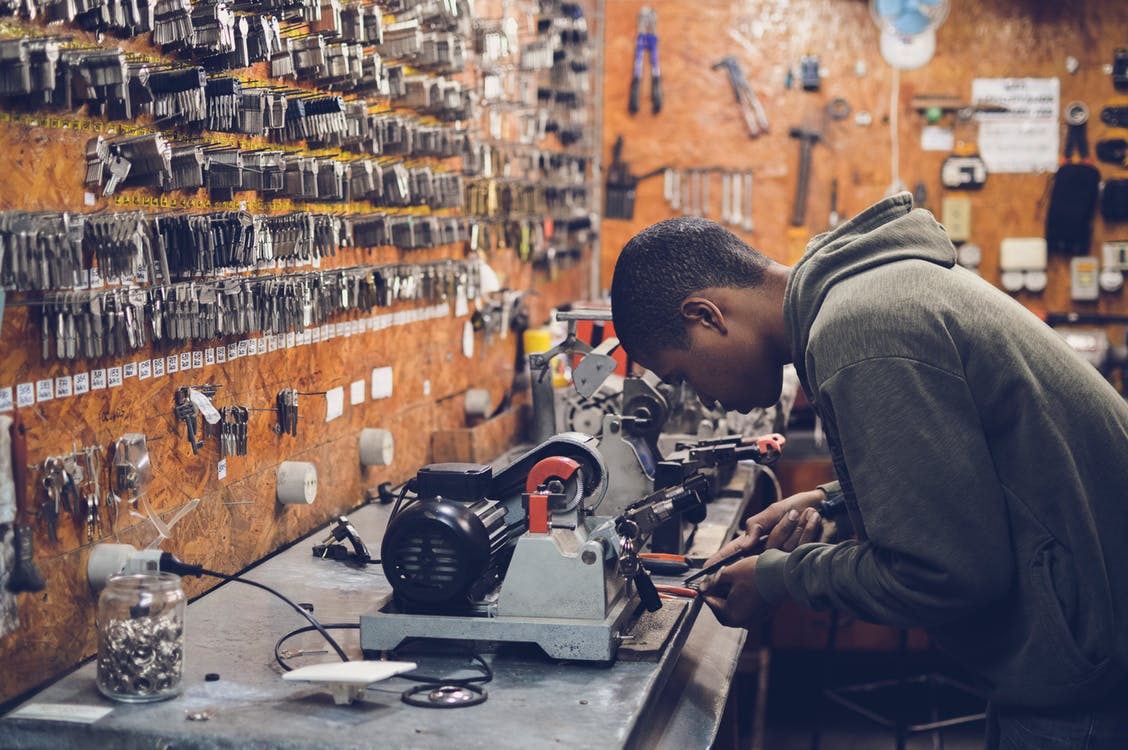 My first online business was a board game store that sold handcrafted and authentic traditional board games from around the world. It was a business born out of social responsibility and a love for other cultures.
We got our chess sets handcrafted from the country that gave chess to the rest of the world – India. Our Perudo came from Peru and our Mancala was handmade in Africa.
As a consequence, we got to employ talented families who, despite their skill, were often in poverty. We also got to provide our own culture in the west with something truly authentic, truly beautiful.
The business was a big success and we have never looked back. Neither have the craftsmen and women we mobilized in the far reaches of the globe.
Social responsibility – What is it and why should it matter to business?
We hear a lot about our social responsibility these days. Often it is reduced to who is feeling the most guilty for past offenses, but guilt is not – and should be – the motivator.
Social responsibility should be our enthusiastic approach in business, as in life. It is borne of a desire to make the world a better place to be.
People, planet, profit
People, planet and profit – the notion of a triple bottom line have been around for some time.
It represents a read definition of small and large business. It also represents a wonderful opportunity for startups.
It means redefining of a startup a social partner regarding its business-to-business transactions as well as its business-to-customer experience.
With consumer attitudes changing in regard to the environment, poverty and social welfare business have had to up their game and incorporate these social and cultural responsibilities into the very fabric of their business.
From recycling to energy and philanthropy, integrating social responsibility into the life and culture of a business is no longer optional.
Why do it?
Consumers are looking for socially responsible as well as environmentally accountable and ethical partnerships. They prefer and deliberately look out for those businesses which have a culture most reflecting their own.
Incorporating a social responsibility culture into a business is not just about having environmentally and humanitarian principles operating in the office. It also means engaging your startup partners and consumers in the process of cultural and social responsibility.
For example, it may mean inviting your customers to make purchases where some of the proceeds go towards environmental causes.
A social responsibility agenda in the workplace also provides marketing opportunities. It gives business another opportunity to speak about its connection with the culture and community in which it operates.
The result is not only a happier workplace but a happier consumer base with a willingness to spend a little bit more on your establishment.
In 2014 Nielsen published a survey which revealed that more than 50% of those who purchase on the internet were inclined to spend more money for those products and services that they believe to be environmentally and socially responsible.
Authenticity
People love authenticity. In my own case, very early on we established a line of products which were all fair trade and which were also authentic.
Yahtzee, one of the most popular dice game in the world, was brought to the west by to Canadians who had nothing better to do on their luxury yacht but reinvent a very old Bolivian game called Cacho.
Knowing the history of the game, we went back to Bolivia and invited the Bolivians to make the game their way with their skills and their materials.
What we ended up with were the most beautiful leather dice cups and wooden dice and the most colorful South American playing mats.
What did our consumers think? They aged up. It was made by Fair Trade, and it helped finance many, many families in Bolivia. Perhaps just as important, it was authentic. There was not a piece of plastic in sight.
Was a simple concept but it had massive ramifications for our brand. Our games ended up being featured in a number of movies, including Narnia and the Will Smith Movie, After Earth.
Our products for later purchased by a number of museums and universities. We weren't looking for that directly, but it certainly helped and was very rewarding.
Don't ignore your social responsibility
So captivated by the product and the enthusiasm of the team that you forget the broader context in which your business must operate. Your business needs to be able to function in the real world. This means dealing with real people in real cultures and with real interests and desires.
Increasingly those interested desires include a value for our environment and society as a whole.
It is a culture that looks out for socially responsible and ethical practices from business. It is a culture that can bring to account very quickly through the online world those businesses which failed to adjust to a modern and socially responsible world.
Ignoring your startup's responsibility could mean disaster. Should be an integral part of your business and marketing plan. Not only because it is economically wise it is ethically wise as well.
Your social responsibility will affect your brand reputation and the overall culture of your startup and those who work in it.
Consumers are most heavily today than ever before they know what it means to be ethical and socially responsible, and they know how to call out those businesses that neglect this in their business culture.
Companies that do adopt a social responsibility are more likely to attract and keep the clientele they are looking for.
They are likely to avoid many of the traps and miss managed reputation that comes from companies too busy to see the writing on the wall.
Not only that but socially responsible startups enable staff to take real pride in the work that they are doing. They enable consumers to post about the products that purchase.
And it's both of these things that lead to a better outcome for business, including the culture and society in which we live.
—
DISCLAIMER: This article expresses my own ideas and opinions. Any information I have shared are from sources that I believe to be reliable and accurate. I did not receive any financial compensation in writing this post, nor do I own any shares in any company I've mentioned. I encourage any reader to do their own diligent research first before making any investment decisions.