How startups can scale up on an international stage
Through the internet, startups have easier access to the global market.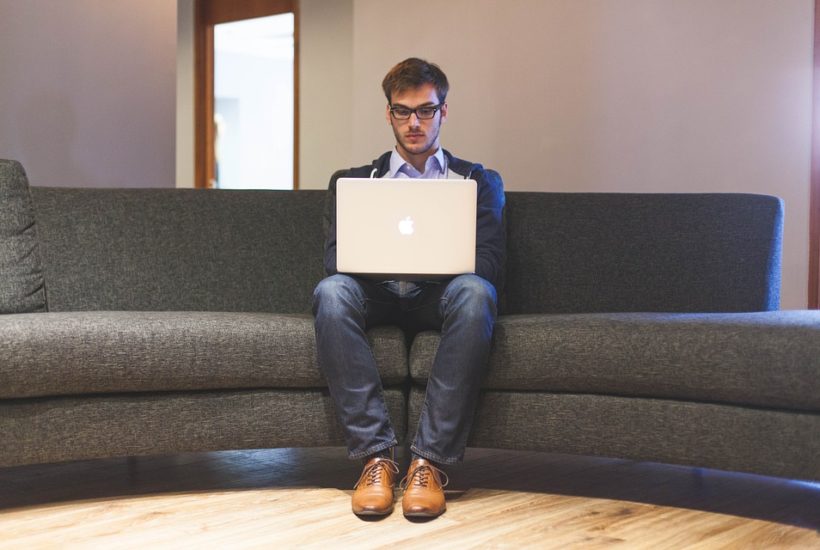 From deep tech in Paris to UX startups in South Africa, the internet has revolutionized the way the world does business. The rise of startups has benefitted from market connectivity in two ways: the reduced capital needed to get an idea off the ground, and affordable suppliers who can now sell their services to anyone.
But despite the growth and optimism around startups and their potential, skeptics are still debating whether it's possible for a startup to scale up and cross the capital divide to become a serious player on the globe.
The short answer to this question is yes.
Here's how that leap can be made.
Multiple revenue streams
Once you have decided that your idea is viable as a startup, you need to convince people with money of this fact.
In the past, garnering the startup capital needed involved tireless lobbying, and the ability to leverage your personal network.
Startups that have gone from garages to global success know that this archaic approach is just too slow to fund their future. Instead, they not only seek out investment through platforms like Kickstarter but also invest up-front capital in other startups and opportunities.
Think of it like this: because you can access opportunities all over the world, you can grow a capital injection into a huge sum just by funding your business with a venture capital mentality.
Added to these opportunities is the fact that startups with global ambitions spend the time needed to ensure they can meet product demand instantly—there's no time for teething issues.
Investing the money of investors, and selling products at the same time means that startups are earning at the rate needed to go global.
Favorable supplier costs
Competing in the global market is both a blessing and a curse. On one hand, you must compete with exponentially more companies trying to target the same consumers as you are. Previously, you would have had the geographic advantage. Nowadays, every citizen across the globe is a potential customer, and businesses are vying for the attention of a limited market.
Having said that, the ability to access the global market means you can find the most affordable supply chain possible to reduce your expenditure.
Much like the manufacturing industry shifted to operations in China, the internet revolution has allowed brave startup founders to find the best deals on earth—literally.
This means that it is possible to get the best rates during every step of the supply journey—cheaper deliveries with fuel and gas from Vietnam, affordable designs from a freelancer on Fiverr, third-party marketers based in India allow you to deliver a totally local, authentic product to your customers even though you have scoured the globe to cut costs.
That means more money to invest in products and the next big thing.
Free knowledge
The internet has made it possible to learn from the very best minds in the world, for free. As a startup with aspirations of global domination, it would be naïve to think that you can simply apply one idea and succeed.
You need to learn the intricacies of modern business, adapt to challenges instantly, and soak up as much information as you can.
Enthusiasts and mentors are outdated: the most innovative organizations and businesses are embracing the culture of knowledge sharing to incredible effect.
Whether you are attending market-specific webinars or sharing an opinion on a social network, the internet has made the flow of information and advice instant; essentially giving you access to a library that will allow you to develop a business model with global viability.
Startups that get complacent and wrapped up in their domestic success ignore these free resources at their peril, because there is always a new opportunity to be taken on.
Don't repeat history
You can go online right now and familiarize yourself with business development in the Bahamas in a matter of minutes.
The biggest benefit of using the internet to scale up your startup is that you can see what has and has not worked for businesses in your target market in the past—and avoid repeating these errors.
This means that you have an edge over businesses—even those established in the market—because you are approaching the opportunity with a complete picture of what is possible and what isn't.
An international company that adapts its model to suit market conditions, without sacrificing product quality, has a much better chance of succeeding—especially if this market-adjusted approach can be seamlessly integrated into different regions.
Faster, cheaper, smarter
The internet has made everyone an entrepreneur, but it also gives those who are ready to embrace the tools available a chance to reduce costs, build a knowledge base, and optimize as they go.
By embracing these key learnings, it's not only possible to scale up your startup—it is highly recommended.
—
DISCLAIMER: This article expresses my own ideas and opinions. Any information I have shared are from sources that I believe to be reliable and accurate. I did not receive any financial compensation in writing this post, nor do I own any shares in any company I've mentioned. I encourage any reader to do their own diligent research first before making any investment decisions.