Stressed out? Try controlling your anxiety with music
If you're always feeling stressed out, you can start training your mind to control your anxiety through music.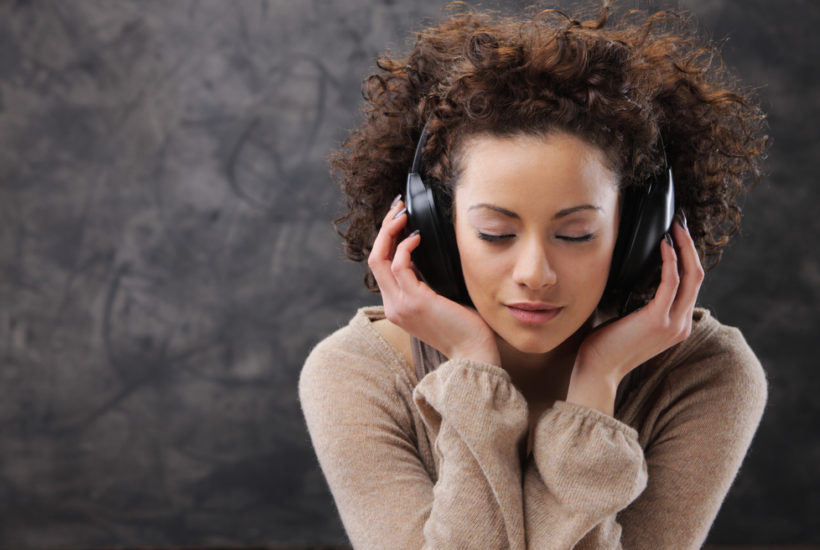 Whether you suffer from public speaking anxiety, fears over losing your job, or the pace of modern-day life won't let your mind unplug, one thing is certain — ignoring it won't make it go away. If you toss and turn night after night or find yourself counting numbers on a spreadsheet instead of sheep, it's time you did something about it.
Rather than heading for a quick fix and trying sleeping pills or a bottle of wine, you can learn to train your mind as you do your body. When you think about it, for being pretty much our most important organ, we tend to neglect the old grey matter. Many of us pay more time and attention to how tight our abs are than how restful our mind is.
You can train your mind like a muscle
Experts at Harvard remind us that the brain is actually a muscle and you can train it like any other muscle in your body. If you've tried meditation or mindfulness in the past and couldn't achieve your goals, don't get downhearted. Remember how long you had to go to the gym before you got your stomach flat? And how quickly you can lose your perfect shape if you lack discipline?
Just as Rome wasn't built in a day, you can't expect to become Deepak Chopra in just one session. Achieving mindfulness and kicking those nagging anxieties about work to the curb is about the journey as much as the destination. And just like starting a journey, you need to actually get in the car and drive if you're going to get anywhere.
Training your mind requires discipline and you must set aside the time to practice every day. Figure out what time of day works better for you. Some people like to tune in with their mind and practice in the morning before they start the day ahead. Others find it more helpful to teach their minds to rest before sleeping.
"People are not just born with peace of mind, they have to work at it, especially in today's fast-paced society," explains Joanna Yu, founder of music therapy app Humm.ly.
Easing away work worries with music
Everyone is different. For some, meditating with music alone may be a challenge. They may find it helpful to listen to a guiding voice leading them through the practice. Others find that once the music helps them unwind, the narrating voice can be a distraction. The Humm.ly app allows users to find their own sweet spot, the style of music that works best for them and the level of guidance needed.
"Meditation doesn't have to be about silence or listening to ocean waves. The best meditation practice is the one that works for you so whatever it is, just own it and be sure to dedicate at least a few minutes a day to training your mind," Yu advises.
Just consider successful entrepreneurs like Arianna Huffington and Jeff Wiener. They make a point out of taking the time to meditate every day. Meditation is, in fact, one of the habits of many successful people. And it doesn't have to cost a thing. It's not only in the domain of the super-rich.
Meditation is available to anyone. It's just a case of making the decision to gain control over your mental health, sleep better, and learn to live in the present.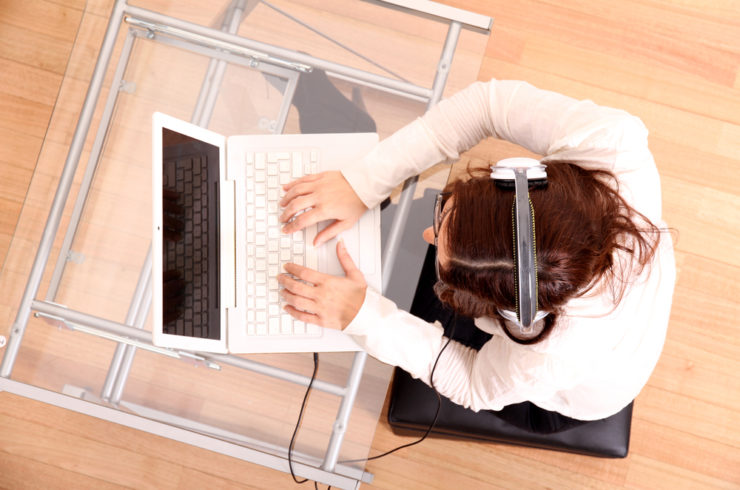 Every journey starts with a single step
Besides suffering mood swings and having trouble concentrating, lack of sleep can lead to serious physical health problems from high blood pressure and weight gain to the risk of diabetes.
So, if you feel like you've entered an unbreakable cycle of stressing over work and staying awake at night worrying about the day ahead, it's time to take your future by the hands.
Get some relief from your anxiety for the long term through music meditation that will sharpen your mind, get you better results at work, and help you feel better in both body and mind.
(Featured image by DepositPhotos)
—
DISCLAIMER: This article expresses my own ideas and opinions. Any information I have shared are from sources that I believe to be reliable and accurate. I did not receive any financial compensation for writing this post, nor do I own any shares in any company I've mentioned. I encourage any reader to do their own diligent research first before making any investment decisions.