This weird scheduling hack keeps the CEO of Twitter uber-productive
If you think you're busy, here's how Jack Dorsey manages his time as the CEO of Twitter and Square.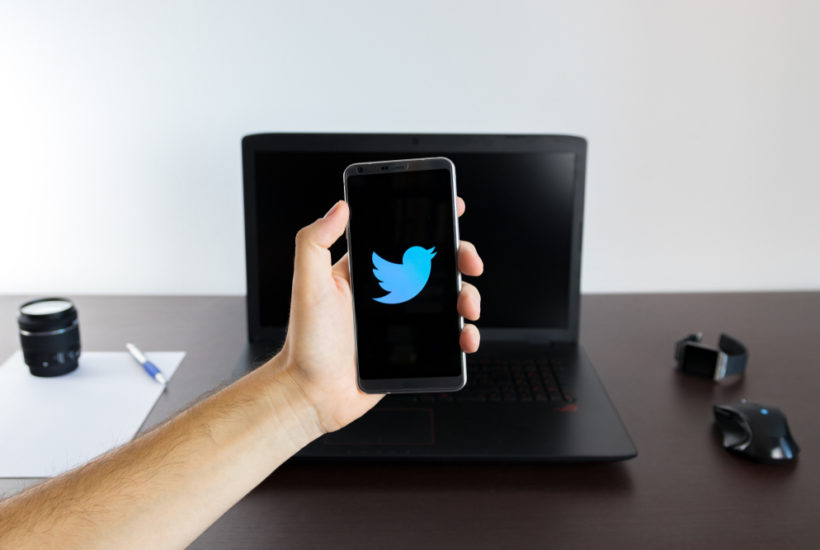 Jack Dorsey is the CEO of Twitter. He is also the CEO of Square. You think you're busy? Dorsey has to commit eight hours every day to each of these companies.
If you're keeping score, that's 16 hours each and every single day spent working on two companies that have very little in common. So how does he do it? And, more importantly, how can we learn from what he's doing, apply it to ourselves, and be more productive in our own lives?
Turns out that becoming as productive as the CEO of Twitter starts with deciding on some themes.
To make sure he gets all his critical tasks done, Dorsey has an unusual productivity trick: he sets themes for each day of the week. For example, the 38-year-old devotes Mondays to management and running the companies. Tuesdays, however, he focuses on product, while Wednesdays are all about marketing, communications, and growth.
Does this strategy appeal to you? Here's how to start using this themes-based productivity tip.
1. Identify the themes you need to focus on.
Whether it's prospecting, product demonstrations, preparing contracts, or answering support calls, salespeople have a ton of things they have to get done every day. And focusing on a single thing can often help salespeople be more productive at the task at hand. As HubSpot's Andrew Quinn points out, once sales reps get on a roll, it's hard to get them to stop producing.
Identifying the themes for your days starts with knowing your sales funnel and your role inside it. If you're a business development representative and your primary goal is prospecting and setting up product demonstrations, those are the themes you should focus on, for example. In this situation, starting your week off with a day full of prospecting might be extremely beneficial.
Here are a few key themes to focus on if you're in sales:
Prospecting
Qualification calls
Product demonstrations
Support calls
Follow-up emails
Writing and reviewing contracts
2. Set up your schedule with these themes.
Once you've chosen your themes, you'll then have to apply them to particular days of the week. What matters to you on what day? For example, if you establish Mondays as a day for prospecting, that's how you'll spend the majority of your day.
It goes without saying that in the constantly moving world of sales, you won't be able to spend an entire eight- to nine-hour day on one task, but establishing a single focus for the day can boost your success. Research shows that multitasking can actually come back to hurt you in the long run, so deciding to concentrate on one task above all others is important.
Here's an example of what a sales rep's themed schedule might look like:
Monday: Send follow-up and introductory emails.
Tuesday: Prospect and form a list of target accounts.
Wednesday: Provide product demonstrations.
Thursday: Deliver and negotiate contracts.
Friday: Attend to odds and ends, reflect, learn, and adjust.
It's also a smart idea to consult science for your themes. For example, RingDNA found that Wednesdays and Thursdays are the best days to get on the phone with a prospect. With this in mind, it might be smart to schedule product demonstrations on those days, or conduct your prospecting in this timeframe.
3. Pivot according to your results.
In The Lean Startup, Eric Reis talks about the concept of pivoting. He believes that if you find that the plan behind what you originally set out to do isn't working, it's important to change your strategy and try something new.
As with any productivity technique, you'll need to make adjustments for maximum effectiveness. For instance, if you find that leads and prospects aren't picking up the phone on Mondays, switching your prospecting day to Tuesday might be your best bet. Observe and analyze your results, and adjust.
Jack Dorsey has a lot on his plate. He's in the middle of bringing Square to an IPO, while also trying to figure out how Twitter is going to move forward. Because he can't do everything at once, he's forced himself to establish a singular focus for every day of his workweek by setting up themes. In sales, the theme technique can prevent reps from getting distracted, and help them get the most out of each day.
(Featured image by Alberto Garcia Guillen via Shutterstock)
—
This article was written by Mike Renahan for HubSpot.