Studies reveal mobile app behaviors distinct in Asia Pacific regions
Mobile app usage in Asia-Pacific has hit an all-time high, thanks to the ubiquity of new smartphone models and the tech savvy of users.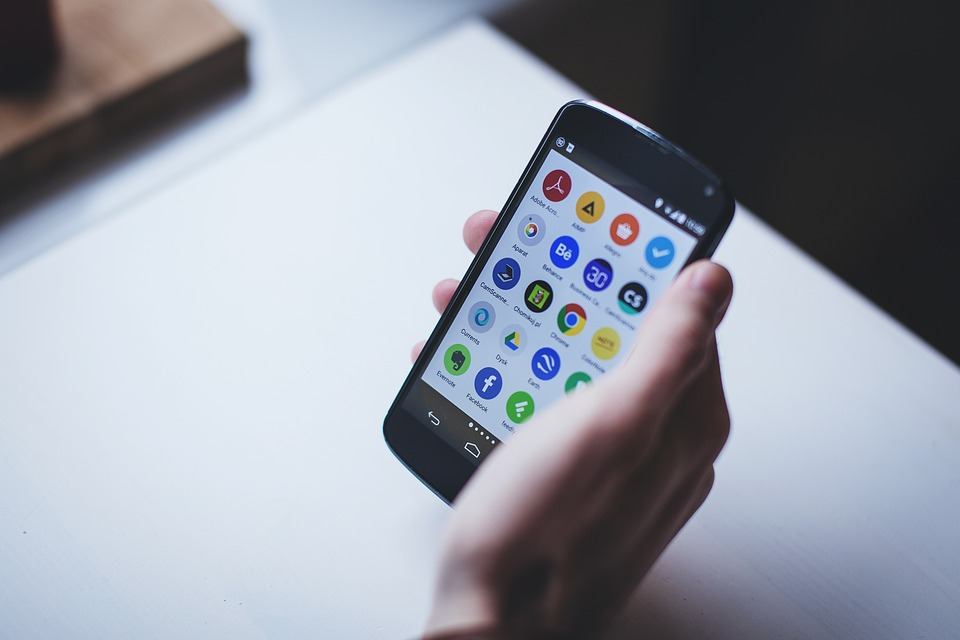 In 2015, the Asia Pacific region nearly dominated the mobile industry by obtaining 1.8 billion unique subscribers. The latest GSMA Mobile Economy Report revealed that subscriber growth is at a faster rate in the Asia-Pacific region than anywhere else in the world. In fact, 600 million new subscribers will be expected by 2020.
Asia Pacific's gradual shift into a mobile-first region was evident in a study by Google Asia Pacific and TNS. The study was conducted among 1,000 smartphone users within the Asia Pacific region; it showed that their mobile behavior eventually directly affects their mobile usage. Surprisingly, a little over one billion smartphone users were recorded in the Asia Pacific region in 2015. Studies suggest that high smartphone penetration rate, will increase by 51.5 percent, totaling 1.48 billion smartphone users.
The number of mobile apps installed and its strong correlation with mobile penetration rate became apparent. For instance, mobile apps installed per person in South Korea is at an average of 57 per user. This is due to the country's relatively young population who are generally on the lookout for better mobile app features and cutting-edge technology. Meanwhile, countries like Singapore, Hong Kong, and Taiwan have an average of 40 apps installed per user.
The same study also revealed mobile app behavior of Asia Pacific countries in terms of most preferred app categories. Social networking apps ranked first in India and Indonesia. Meanwhile, messaging apps such as WeChat and WhatsApp were choice mobile app picks for Hong Kong, Singapore and Taiwan. Furthermore, residents in Japan and Korea were the most keen on reading news, weather updates and search apps.
Days of the week
With the increasing mobile penetration rate within the Asia Pacific region and its direct correlation with the number of mobile apps installed, marketers are now looking into another metric to identify mobile behavior.
According to Google Insights, to create a lasting relationship with mobile consumers, marketers should understand and identify when mobile users are most active so they can develop new marketing strategies and better mobile experience.
The Asia Pacific Region has a unique mobile app behavior in terms of days of the week users preferred to install apps. This was according to a study by mobile marketing and analytics company Apps Flyer. Overall, Asia's most popular day for app installs was Thursday. Users in North America and Europe on the other hand do not favor this day.
Surviving in a competitive market
With the growing number of mobile apps available in the market, competition inevitably increases in terms of attracting mobile app users and getting them to use it on a daily basis. Brands must now rely on values and analytics in their marketing campaigns and strategies to identify strong points of mobile apps in terms of readership and user participation.
The CEO of M6 Limited, Dom Einhorn agrees, with this idea and says that instead of focusing the same niche market, numbers point to more huge and "monetizable" markets referring to Southeast Asia, Europe, and Africa.
The unique mobile business news app has more user readership during Thursdays and Fridays in January 2016. The Philippines, India, and Indonesia are among its top users for both Android and iOS. 
Dating mobile app culture
App analytics has been intelligently incorporated even in dating apps. CNBC cites Paktor as an example, which is a Singapore-based dating app for single men and women in Asia.
According to Paktor CEO and Founder Joshua Pua, his observations led to defining a more conservative culture in Asia. In addition, it also led to the discovery that dating app usage have risen 23 percent in 2015.
Mobile technology has dramatically changed the lives of people, not only in Asia but the whole world as well. The ability of brands and companies to understand and rely on specific numbers and analytics defines their edge. Competition even grows when companies race for the highest number of new users and retention. Those who got their numbers right may be well on the top of the game.