CEO Spotlight: Fast Retailing Co.'s Tadashi Yanai
Tadashi Yanai may be close to 70 years old, but he is not showing any signs of slowing down.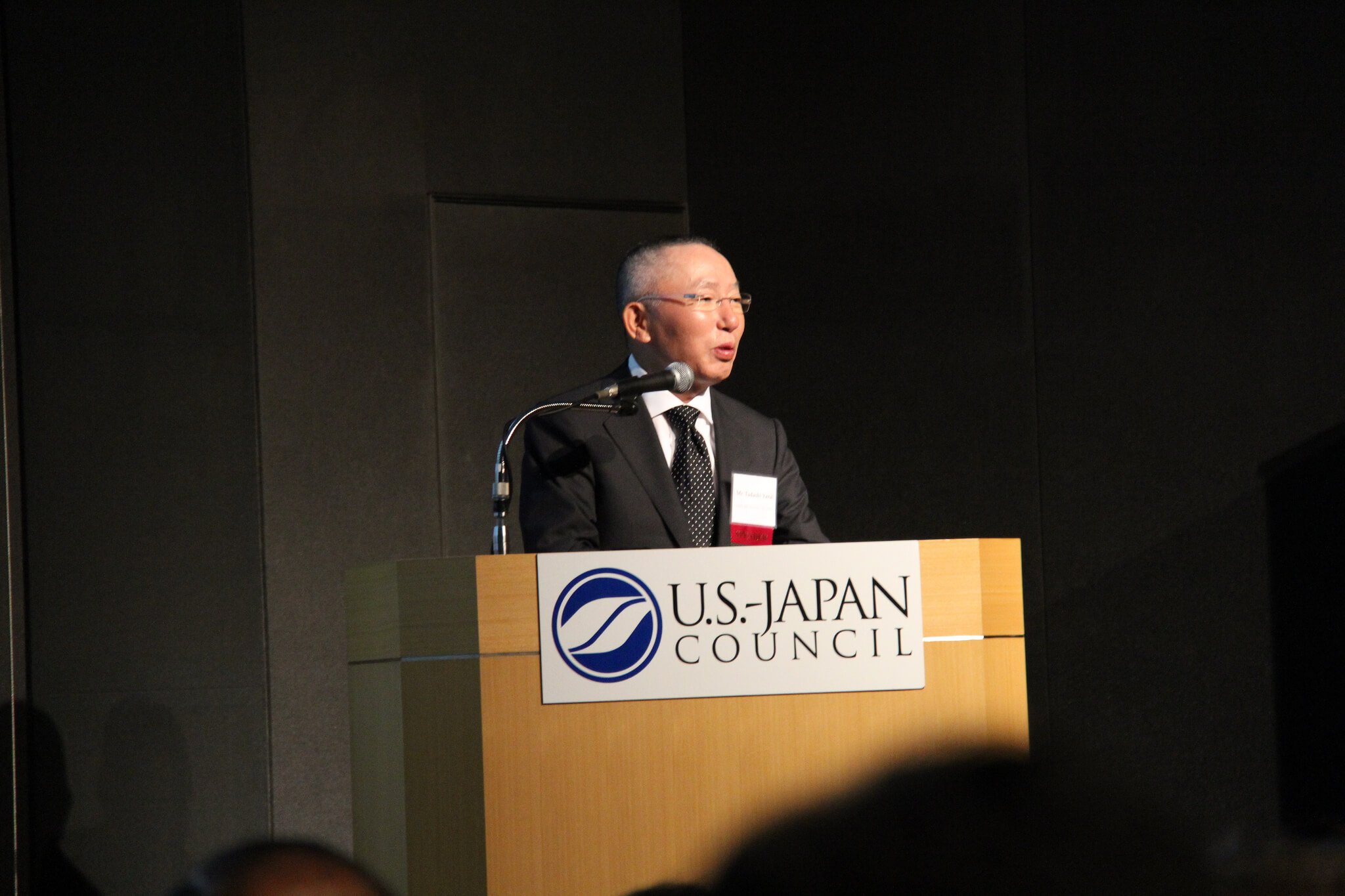 Did you know that the success of global clothing brand Uniqlo was because of a Japanese man named Tadashi Yanai? He is one of the wealthiest people in his country, with an estimated net worth of $20 billion. Read on to learn more about his success story.
Brief background
Yanai was born on Feb. 7, 1949, in Ube, Yamaguchi. He finished high school in Ube High School and earned his degree in economics and political science from Waseda University in 1971.
Aside from leading Fast Retailing Co. as founder and president, he is also an accomplished writer who has published two books, "One Win, Nine Losses" in 1991 and "Throw Away Your Success in a Day" in 2009.
He likes to play golf during weekends and owns two golf courses in Japan. Yanai also keeps himself busy with horse racing. He is married, has two sons, and is currently living in Tokyo.
Career beginnings
Tadashi had his first taste of work selling kitchenware and men's clothing at a JUSCO supermarket. After a year, he quitted and joined his father's company, a tailor shop which was then called Ogori Shoji. Later, he changed its name to Fast Retailing in 1991.
The 69-year-old set up the first Uniqlo store, then called Unique Clothing Warehouse, in 1984 in Hiroshima. Fast forward to today, Fast Retailing Co. now has over 2,000 stores, which makes it the fourth largest apparel company in the world. The company trails Zara, H&M and Gap in the list. Other brands under Fast Retailing Co. include Helmut Lang, Theory, Comptoir des Cotonniers, Princesse Tam.Tam, J Brand and g.u. The company has 43,639 employees around the world and records $16.44 billion in sales.

Leadership style
Under his leadership, Fast Retailing Co. ranked number 32 on the Forbes' The World's Most Innovative Companies list. He declared English as the corporate language at Fast Retailing Co.
He goes to work at 7 a.m. and goes home at 4 p.m. to spend time with his family and practice golf. When asked why he thinks his stores are more successful in Asia compared to those in the U.S. and U.K., he admitted it all boils down to body size. "There's cultural similarities because of Confucianism and also the body size is similar to Japanese. Caucasians are round like pillars. They have very thick arms, you know," he mentioned in an interview.
Uniqlo and Zara are often pitted against each other, and each has found a unique formula for success. The former focuses on producing basic items that anyone can wear on any given day, while the latter specializes in making fashionable and trendy items but at a reasonable price.
But if Yanai is asked, he sees another company as a rival: Amazon. He often describes Fast Retailing Co. as a tech company rather than a clothing company. He revealed that his company only sells clothing items on its brands' websites because it heightens the exclusivity tag and avoids becoming mere commodities.
Close to 70 years old, Yanai still shows no signs of slowing down. He still plans Fast Retailing Co. to become the world's largest apparel company by 2020 or achieve $50 billion in sales. To be able to achieve that, it must increase its sales by 20 percent yearly from 2018 to 2020.
The struggling fate of brick and mortar stores in the U.S. does not scare Yanai as he sees the key to achieving greater heights is to open more store overseas. "There are many locations where we can open new stores, and I think it's possible to achieve the goal if we maintain our pace of opening about 300 outlets annually," he added. He is targeting Uniqlo expansions in China and Thailand.
As the world demands more transparency from companies, Fast Retailing Co. is doing its fair share of disclosures to annual reports. After a report stated that some of its workers are being mistreated in China, the company has since been closely monitoring working environments in overseas factories.
Awards and recognition
Yanai received the 2010 International Retailer of Year award from National Retail Federation in the U.S. Moreover, he was voted as Japan's best company president in 2008 and 2009 by the corporate executives commissioned by the Sanno Institute of Management. In 2012, he was included in Bloomberg Markets' 50 Most Influential list.
In 2011, he donated ¥1 billion to the survivors of the 2011 Tōhoku earthquake and tsunami. The company also provides job opportunities to refugees.
Management advice
One thing Yanai can share with aspiring entrepreneurs is to not be afraid of failures. He admits experiencing failure at first due to significant losses in Europe and U.S., but he persevered.
Additionally, he mentioned that the ability to spot trends and make applicable changes is a necessary skill that could spell the difference between success and failure.
(Featured image by U.S.-Japan Council via Flickr. CC BY-NC-SA 2.0)