How to tell if you are in the right company
You're in the right company if it has a culture you can fit in, also encourages a healthy work/life balance and can protect you from harassment.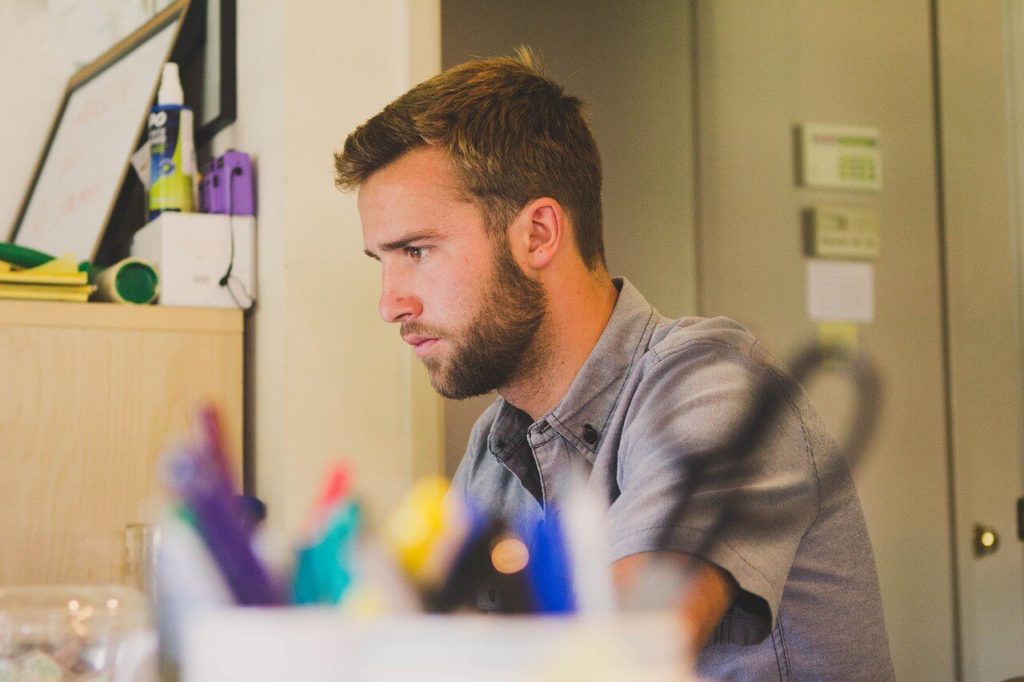 With so many people struggling to find a good job these days, many of us feel lucky to have a paycheck at the end of the month. Yet, a decent wage shouldn't be the only element to consider when choosing an employer.
A lot of employees struggle to find motivation going to work every day. Others can't wait for 5 PM to turn off their laptops and run as far as possible from their offices. If you're one of them, maybe there's something more you should look for when taking a job.
You need to be able to give meaning to what you do, feel useful and appreciated. Find the job that can help you grow in your profession and move forward with your career. You need to work inside a company you can become part of.
So before deciding whether to stick with your old job or to look for a better one, try to see if the company you're targeting is the best fit for you.
Are you doing the job you love?
"Do what you love and you'll never work a day in your life," they say. Does it sound more like clichè than reality? Any job is complex and you won't always get to do what you like the most. If you're into marketing, for example, at some point you'll still have to deal with accounting, budgets, spreadsheets and other non-creative tasks.
But, when you love your job you'll find your energy in those activities you're good at.
Campaigns, creative ideas, new approaches to better sales. There's a balance between what you love doing and the things you like less.
People who are emotionally involved in their jobs are happier. And, they end up with making more money because they reach higher levels of productivity. On top of that, happy employees get sick less, are more confident in their abilities and have a solution-oriented attitude. 
Doing the work you love will help you feel better about your job. You'll become an inspiration for people around and you'll reach your full potential.
Can you find room for growth?
Employee engagement depends on the growth opportunities inside the company. It's normal to look for an employer who gives you the chance to grow and build a solid career. So, if you feel underutilized in your current job, maybe you should be looking for a new company to work with.
Here are some common signs you've reached a dead end with your job:
You've been doing the same old boring tasks for longer than you can remember

You don't get included in challenging projects, even if you ask for it

Your opinions and ideas don't receive any answers

Your boss doesn't care about your career goals (or doesn't even know you have them)

You had no promotion or salary raise in the past two or three years
If you recognize yourself in these situations, you're not in the right company. A good employer invests in personnel and gives you room to grow inside the company.
Businesses that care about their staff have support-level employees (human resources, office managers), to help you build a career plan and achieve your goals. They also have open managers who listen to their employees and their concerns.
Does the company care about the work/life balance?
It's common practice for employees to work more than 50 hours a week, in many countries around the globe. In the long run, this habit leads to decreased productivity, low employee retention and more costs for companies. Workers are tired, deal with more stress and anxiety, develop health issues and become unhappy.
The work/life balance is a win-win situation. You get to work less, but with better results, and the business registers higher productivity levels and more revenue. If you want to thrive in a company, you should look for one that plans to improve the work/life balance for employees on all levels.
Yet, finding the right balance doesn't depend entirely on the company. You also need to be able to disconnect from your job at the end of the day. Whether you work from home or in the office, you must learn to turn off your computer and smartphone when the working day is over and dedicate more time to personal activities.
Does the company provide a healthy working environment?
The right company looks after you. It encourages you to have a healthy lifestyle and provides convenient health insurance. Many businesses pay for flu vaccinations, organize meetings with doctors to have their employees well informed about common health issues and invest in a healthy catering policy.
For a healthy working environment, companies should be supportive of their employees and keep open channels for permanent communication. A company where you deal with harassment, bullying, discrimination, and nepotism isn't the right place to build a solid career.
A healthy environment also refers to a clean and comfortable office – enough light, a comfortable chair, the right temperature. You shouldn't put your health at risk every time you go to work.
Is it the right cultural fit?
Even if a company seems like the right choice, there's still another important element to consider. You need to be able to integrate with the team. Co-workers are important when you have a job inside a company. Take time to analyze your colleagues and decide whether you belong with them or not.  
A company's culture is essential when looking to move forward with your career. Do you have valuable colleagues to learn from? Are good professionals planning to stay with the company in the long run?
A good working environment is about the people you work with. Those who can help you meet your deadlines, who answer your emails and can cover for you when you're sick. If you have such a team, then you're in the right company.    
—
DISCLAIMER: This article expresses my own ideas and opinions. Any information I have shared are from sources that I believe to be reliable and accurate. I did not receive any financial compensation in writing this post, nor do I own any shares in any company I've mentioned. I encourage any reader to do their own diligent research first before making any investment decisions.