Tesla is in a bubble, but perhaps not the bubble you think
Tesla's success has also made it possible for its competitors to raise capital more easily. The stock market especially is turning into a gold mine for EV competitors because investors are constantly on the lookout for the next Tesla. Nikola stock may be the most high-profile example of a competitor that has benefited from Tesla's surging stock price. After going public, its stock skyrocketed.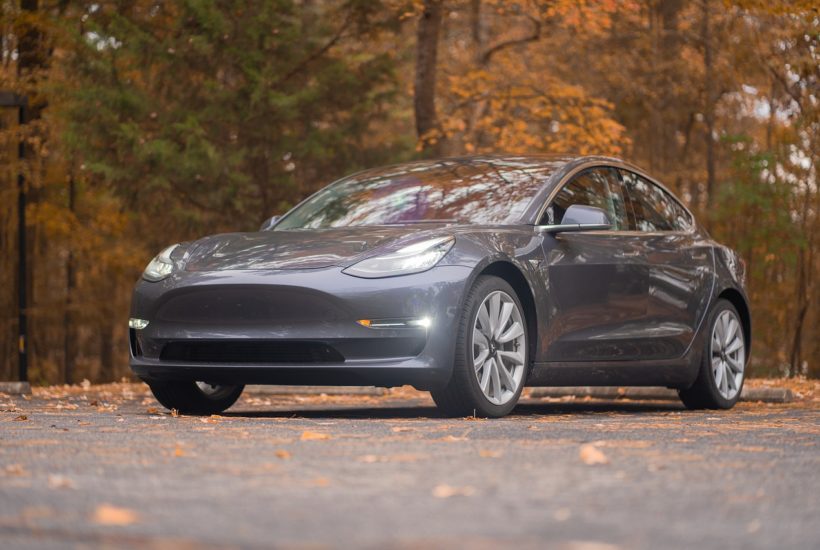 A review of various market-related publications and what they have to say about Tesla is very eye-opening, and not because so many analysts are skeptical about the company's valuation. The sheer number of competitors that have managed to raise piles of funds within the last year is shocking. Some of these competitors have been around for years, but this year, more of them were finally able to raise enough money to take on Tesla.
So what changed? It could be argued that Tesla's bubble got so big that it enveloped other electric vehicle manufacturers, drawing them in and enabling them to raise more capital than they would have been able to without Tesla's success.
A look at the competition
One of the biggest trends going right now is in electric pickups. Tesla unveiled the Cybertruck last year, and in doing so, it unleashed a host of competition from companies that are making the truck some hoped Tesla would make. The Cybertruck looks nothing like a pickup truck at all, and the CEO of at least one competitor said that's exactly why he decided to move forward with an electric pickup of his own.
The Nikola Badger has attracted plenty of attention. Nikola CEO Trevor Milton tweeted images of a pickup truck before the unveiling of the Cybertruck last year and offered them to Tesla since he didn't plan to build a pickup truck.
However, after the Cybertruck was revealed, Milton decided to move forward with the Badger. He said Nikola wasn't planning on building a pickup if Tesla had revealed a good-looking truck, but he added that he would never buy a Cybertruck. That's why he decided to build the Badger. He thinks the Cybertruck is ugly.
Rivian, a competitor backed by Amazon and Ford, is also making an electric pickup truck. The R1T will be able to go off road. The company also plans to start making its R1S SUV next year and electric delivery vans. Amazon has already ordered 100,000 vans from Rivian.
Lucid Motors started much more slowly than Tesla as it was founded in 2007 but has yet to produce a vehicle. The company plans to introduce its Air luxury vehicle in September, which is expected to have a range of over 400 miles and be able to travel from zero to 60 miles per hour in less than 2.5 seconds.
Fisker Inc. is actually founder Henrik Fisker's second attempt at producing electric vehicles. The company plans to bring its Ocean crossover to the market in 2022. Fisker Automotive, which made the Karma, was his first attempt at an electric vehicle company, but the company filed for bankruptcy a few years ago. This time around, it seems Fisker is having more success because he has been able to raise funds from a private-equity firm.
Competition in China
China has its share of competitors in the electric vehicle market as well. BYD, which has been backed by Warren Buffett's Berkshire Hathaway for years now, is one of the most well-known players in the Chinese EV market. Berkshire owns about 25% of BYD.
BYD actually makes more than vehicles, but it started its automaking subsidiary BYD Auto in 2003. The company has been a serious player in China's EV market since 2008 when it introduced its F3 sedan. BYD sold nearly 450,000 vehicles the next year and began exporting its vehicles to Africa, the Middle East and South America.
The Chinese company started to expand into Europe in May with its first launch in Norway, where EV adoption has been high for years. Among BYD's offerings are the e2, e2, e3, e5, e6, F3, F3-R, Han, F5 Surui, Qin, Song and Tang. The company also manufactures buses, electric coaches, vans and trucks.
Another well-known Chinese competitor is Nio, which produces the es8, es6 and ec6 SUVs. The company specializes in autonomous vehicles, so it is racing against Tesla to be the first car company to offer full autonomy.
Nio's autonomous system even mimics the name of Tesla's, as Tesla calls its self-driving system Autopilot, while Nio calls its system Pilot. The company also operates battery swap stations, something Tesla has also tried to make work, although to less success. Nio also has a number of other vehicles in the pipeline, including a minivan, another SUV and two sedans.
How the EV bubble is playing out in the markets
Tesla's success has also made it possible for its competitors to raise capital more easily. The stock market especially is turning into a gold mine for EV competitors because investors are constantly on the lookout for the next Tesla.
Nikola stock may be the most high-profile example of a competitor that has benefited from Tesla's surging stock price. The company went public this year, and its stock skyrocketed after the IPO.
Many investors have assumed that Nikola will be the next Tesla and see it as a way to get in on an EV stock at the ground floor instead of up in the clouds like with Tesla. Deutsche Bank analysts pointed out in a recent note that Nikola is already worth more than Chrysler, and it hasn't even manufactured a single truck yet.
Like Tesla and Nikola, BYD stock has also taken off this year. The Chinese automaker's market capitalization has skyrocketed by more than 400% since March. The company has been around for years, so it seems to be benefitting from the EV bubble that has been created, courtesy Tesla.
Rivian isn't public yet, but its ties to Ford and Amazon have made it extremely successful. Other high-profile investors have also provided funds, including T. Rowe Price Associates, BlackRock, Soros Fund Management and others. The company raised $2.5 billion in one recent funding round and $700 million and $500 million in two previous funding rounds.
Lucid Motors isn't public either, but Saudi Arabia's public investment fund invested over $1 billion in it. However, the company hasn't had as much success raising funds as Tesla's other competitors have had.
Apollo Global Management struck a $2.9 billion deal with Fisker Inc. that will involve an initial public offering, probably in the fourth quarter of this year. If the EV bubble remains in place for the foreseeable future, it seems likely that Fisker stock will skyrocket after the IPO, just as Nikola did when it went public.
Nio has raised money in several rounds over the years. The most recent cash infusion amounted to $1 billion and came from a number of Chinese investors. The funds actually saved the company because it has been struggling to sell its vehicles.
Nio is also public, and although its stock has declined recently, it has enjoyed a sizable jump between May and July. In fact, Nio shares have hit a new record high just in the last few months.
After the company launched in 2014, Tencent, Baidu, Lenovo, Temasek, Sequoia, TPG and Lenovo all invested in Nio, so it has a long history of capturing funds. Nio's market capitalization has been at around $16 billion, and despite its struggles, it holds about 5% of China's new energy vehicle market.
—
(Featured image by jteder via Pixabay)
DISCLAIMER: This article was written by a third party contributor and does not reflect the opinion of Born2Invest, its management, staff or its associates. Please review our disclaimer for more information.
This article may include forward-looking statements. These forward-looking statements generally are identified by the words "believe," "project," "estimate," "become," "plan," "will," and similar expressions. These forward-looking statements involve known and unknown risks as well as uncertainties, including those discussed in the following cautionary statements and elsewhere in this article and on this site. Although the Company may believe that its expectations are based on reasonable assumptions, the actual results that the Company may achieve may differ materially from any forward-looking statements, which reflect the opinions of the management of the Company only as of the date hereof. Additionally, please make sure to read these important disclosures.