Tesla shares fall, CFO resigns as Model 3 car rollout approaches
Tesla's losses in the last quarter of 2016 prompts a 5.8 percent slip in shares and its CEO's resignation.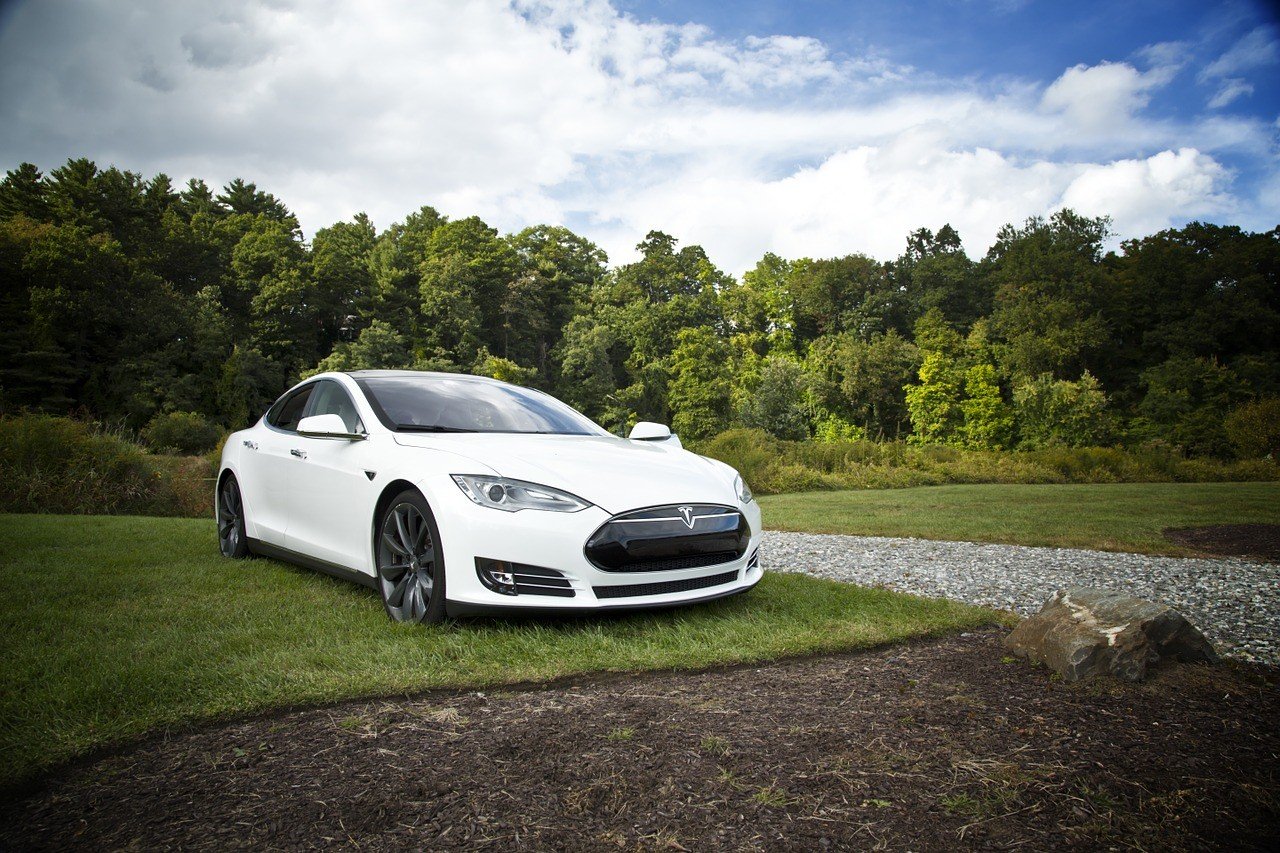 As the release of Tesla's new Model 3 sedan draws near, the automotive and energy storage company received a 5.8 percent slip in its shares Thursday morning, The Globe and Mail reported. The slip was due to the company's loss in the fourth quarter of 2016. Amid these, Tesla chief financial officer Jason Wheeler also stepped down from his position in pursuit of an opportunity in "public policy."
Tesla suffered a loss of 69 cents a share. The 5.8 percent decline the company's biggest intraday percentage drop in eight months. On the company's Q4 performance, Cowen and Company analyst Jeffrey Osborne gave an "initial underperform rating" and a $160 price target for Tesla.
Osborne stated last September 2016, "The company, while fundamentally well positioned for the long term, has a material amount of execution risk over the next 12 to 18 months." He also went on to say that Tesla's $2.6 billion acquisition of SolarCity, an American energy storage company specializing in solar energy, "adds an additional layer of complexity" when Tesla should focus its efforts on its Gigafactory battery facility and the production of the upcoming Model 3 electric sedan.
Meanwhile, Morgan Stanley analyst Adam Jonas previously gave an "overweight" rating on Tesla stocks. He also raised the company's price target to $305 from his previous target price of $242.
When asked why he upgraded his rating of Tesla, he cited four factors: the Model 3's successful launch this year, electric vehicles becoming a trend for automobile manufacturers, Tesla's competitors dropping out and canceling plans of developing new cars and a pro-U.S. manufacturing policy bound to be given out by the Trump administration.
Executive exodus
Another change that somehow rocked Tesla's administration is, as stated earlier, the departure of Jason Wheeler as the company's chief financial officer. He is the latest executive to leave the company after seven other executives left their positions last year.
The reason behind Wheeler stepping down from his position and parting ways with the company is his pursuit of a "public policy" position. Wheeler only stayed with Tesla for 15 months after he was hired to replace Deepak Ahuja in November 2015. Ahuja announced his retirement in June 2015. However, after Wheeler's resignation, Ahuja returns as Tesla's CFO once again.
Besides Wheeler, other executives who left the company in 2016 include Tesla Energy Vice President Mateo Jaramillo, Tesla Vice President of Global Communications Ricardo Reyes, Vice President of Product Technology Rich Heley, Vice President of Finance and Worldwide Controller Michael Zanoni, Vice President of Production Greg Reichow, Vice President of Manufacturing Josh Ensign and Chief Information Officer Jay Vijayan.
But despite the losses on the sides of stocks and administration, the schedule for the rollout of the new Model 3 sedan remains intact. And Tesla aims for the electric vehicle's production to begin in July of this year. The company targets a production goal of 5,000 cars weekly by the end of the year.
The Model 3, unveiled on March 31, 2016. is the company's most affordable car at the price of $35,000. The five-seater electric sedan has an autopilot hardware and software and the ability to supercharge. Model 3 can accelerate fast, going from zero to 60 miles per hour under six seconds. It can also reach up to 215 miles of distance per charge.
Tesla CEO and co-founder Elon Musk said, "The Model 3 is designed for manufacturing," noting the simpler construction of the electric vehicle. "We understand manufacturing a lot better than we did in the past," Musk added.
However, people who are anticipating for the car may have to wait a bit longer to see what the Model 3's final version looks like. Musk addressed some uncertainty in unveiling the Model 3's final look before or after production commences. He said, "I'm not sure if it's going to make sense for us to show the final version before we start production or after." Still, Musk mentioned that the reveal of the car's final version might happen "as far as July."
In line with that, Musk released more details about the Model 3 recently. He mentioned that "the Model 3 only has one screen whereas the [Models] S and X have two screens and two separate computers powering each screen," hinting at Model 3's possible display layout. Musk also gave a hint about Model 3's battery packs as the base battery pack is anticipated to be less than 60 kWh. However, those looking for bigger batteries will have more options available.
The Model 3 electric vehicle is currently available for pre-order and reservations for a price of $1,500.