Tesla Model 3: A symbol for the millennial generation?
Elon Musk may actually be strategically targeting millennials, who have increasing buying power nowadays.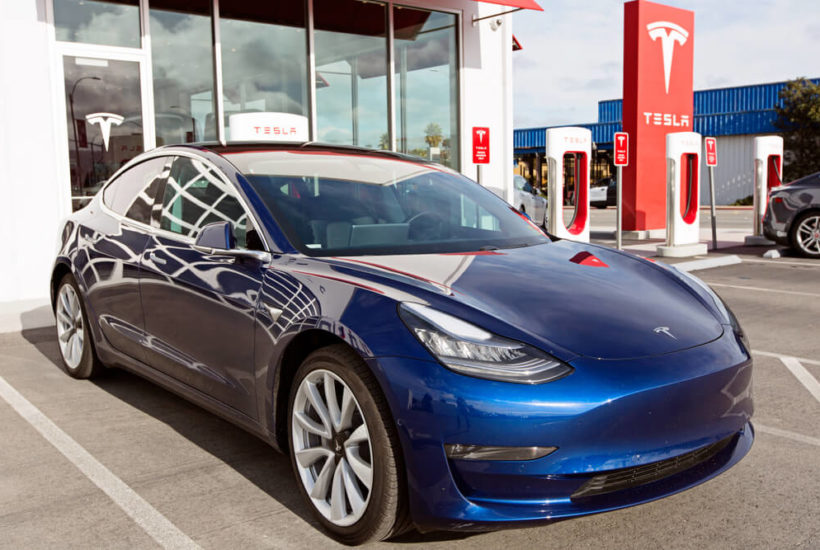 Tesla CEO Elon Musk ended February with announcements that put his company in the headlines for the next two weeks of March.
First, he announced the cheaper Model 3 priced at $35,000 and that the company will conduct all sales of Tesla cars online going forward. Then came the announcement that there would be job cuts in the company's sales and marketing divisions. The CEO also warned that Tesla is not expecting a profit for its first quarter financial results.
"This is a hard decision, but it is necessary to make our cars more affordable," Musk said in a memo circulated among his employees.
Unsurprisingly, Tesla shares plunged in the following days and analysts were immediately out with cautionary letters to investors.
Interestingly, however, millennials had been on a stock shopping spree, days after the series of bad news. One strong indication was how the free trading app Robinhood had a 20 percent spike in users who were holding Tesla shares. Robinhood app is a tool in demand among young traders.
Separately, there have been a total of 119,731 accounts holding Tesla shares as of publication – this despite the stock hovering around 12 to 15 percent decline this year.
What's at play behind the cheaper Tesla Model 3?
The month of March opened with one analyst giving bad Tesla reviews after another. Analysts from Barclay, Morgan Stanley, Goldman Sachs, JP Morgan, and Bank of America among others were giving out investor notes with dreary projections about Tesla.
"We're concerned it's a sign of a brand that may be, at the margin, losing its halo of exclusivity," analysts from Morgan Stanley said.
"Given its seeming abruptness, it does not appear that yesterday's announcement was made from a position of strength," Bernstein analysts concurred.
One overarching conclusion was that Tesla's announcements, particularly the cheaper Model 3 and moving to online selling, were indications of a declining company with its flagship product nearing the saturation point.
However, as noted from Musk's private memo to his employees, as much as 78 percent of all Model 3 orders were placed online. Furthermore, as much as 82 percent of Tesla Model 3 buyers paid for their units without ever having taken a test drive.
From this we could gather that far from what analysts concluded, Tesla was not actually reacting on negative market stimulus. If anything, Musk is actually making a strategic pivot by (1) arresting the significant demand that has always been there, which is online orders; and (2) addressing consumers who prefer quick transaction.
Tesla and the power of the millennials
There is one thing that Musk has always been clear about Tesla, according to Bloomberg. The CEO wants it to become a mainstream vehicle and placing a $35,000 price tag to Model 3 is a significant step toward that goal. As with anything in sales, to make it mainstream, make the product more affordable.
The mainstream market is currently dominated by millennials. In the U.S. alone, there are about 80 million millennials that are spending about $600 billion yearly, according to a study from Accenture. This demographic is mostly adults at present and at the prime of their careers.
And while that number could already indicate a massive market potential, there are a lot more to come from this generation.
"While millennials are already a potent force, they will truly come into their own by 2020… [Their] spending in the United States will grow to $1.4 trillion annually," Accenture wrote in its report.
For those who have been following Musk, the CEO has seemingly always behaved in a manner mostly relatable for the millennials. He has a strong social media presence and his futuristic ideas always appeal to the technologically enthusiastic crowd.
Most importantly, the very core of the Tesla business is centered on an issue which millennials are most passionate about. According to a 2016 study from Nielsen, 76 percent of this generation believed that having an eco-friendly car is the ultimate step to make the environment "green" once again. More than 50 percent of the millennials polled for the survey said they consider purchasing an electric vehicle or that they already purchased one.
While analysts and market observers may all be talking about how Tesla is facing market headwinds and brand decline, there could be another thing at play what with all the changes announced in February. It could be inferred that Musk is actually playing a strategy that will ultimately position the company ahead of the competition when it comes to capturing the rising buying power of the millennials.
(Featured image by Alexei Potov via Shutterstock)