The 6 Most Attractive Property Markets For International Buyers
There is a lot to consider before deciding to purchase property abroad, but foreign investors, property buyers, and retirees who are looking to take advantage of stronger currencies can tap into some luxurious foreign markets that can offer them a sizable return on their investment. Here's a look at the best untapped foreign real estate markets that can help increase portfolio value and boost rental income for the years to come.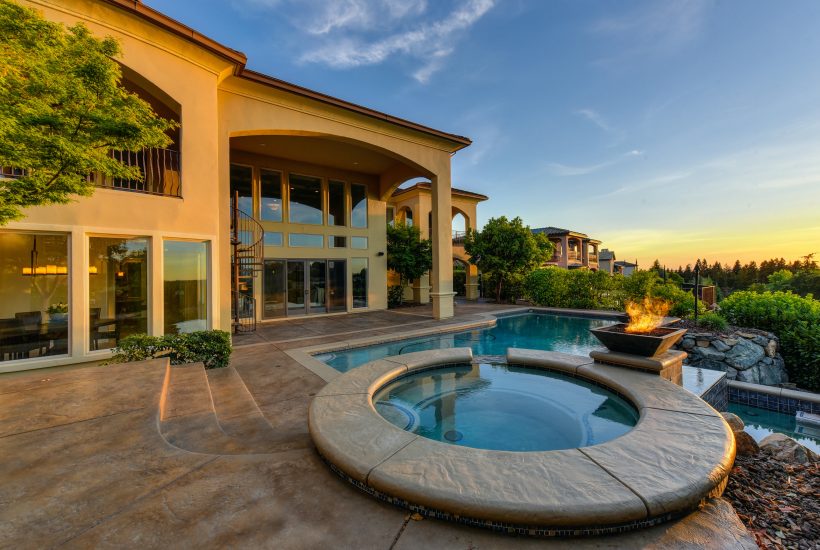 Given the current economic climate globally, investors are pulling their cash from the stock market in hopes of shielding their portfolios against a possible recession that has been looming on the horizon for the majority of the year.
The changing economic cycle has meant that seasoned and novice investors are looking towards more tangible assets that can help them capitalize amid uncertain economic conditions.
On the one front, many are buying up cheap stocks that can deliver long-term viable returns, on the other end, many are considering moving their interest abroad as several nations are now offering lucrative real estate markers due to depressed currencies and property valuations.
It's a hard ball to pass around, and many buyers are skeptical about the property market in general as inflationary conditions have seen mortgage interest rates nearly doubled since the start of the year.
Across major developed economies, central banks have been aggressively hiking their borrowing rates to calm consumer demand, and bring down red-hot inflation.
At the tail-end of this, housing prices have seen stratospheric price appreciation over the last year as a combination of higher consumer demand and low-interest rates pushed prices up in some of the world's most valuable property markets.
In the U.S. the median house price was up by 7.4% year-over-year in September, while the number of houses available on the market rose 2.6%. According to recent market figures, the median price of a single-family home in America rose to $402,983, leaving many first-time buyers and investors to pull from the market as prices climbed and interest rates rose.
The good news is that housing prices have seen coming down recently according to several reports by major U.S. banks and financial institutions.
Expert economists at Goldman Sachs predict that home prices will decrease between 5% and 10% this year. At the same time, Wells Fargo estimated median single-family homes will reach $385,000 this year, and prices could see further depreciation by 5.5% in 2023.
While there is a lot of speculation concerning the future of the housing market, for many investors, buyers, and perhaps retirees, a variety of untapped property markets are now offering them better return on their investment and long-term value.
The global economic downturn has shown that although some real estate investors and buyers are pulling their cash from the market due to higher risks and volatility – a handful are betting on the high-risk and high-reward spectrum for long-term gains.
Here's a look at the best untapped foreign real estate markets that can help increase portfolio value and boost rental income for the years to come.
Panama
Like most other countries around the world, Panama's economy has been in recovery mode for much of the last two years since the onset of the pandemic.
Favorable foreign policies directed at international investors have made the country a popular destination for home and property buyers. On the back of this, the country has experienced a rather strong influx of American expats relocating there due to the affordable cost of living and booming depressed property market.
Optimistic forecasts by the local property association ACOBIR (Asociación Panameña de Corredores y Promotores de Bienes Raíces) showed that in the first quarter of 2022, property sales increased by more than 20% compared to the same period in 2021.
Local property investment offers both short and long-term rental opportunities for serious buyers. There is however the fact that limited space and strict land development regulations have made it increasingly hard to see a slew of new developments go up in recent years, though prices have remained steady over the years despite limited availability.
Turkey
Persisting economic challenges caused by the global commodity supercycle have meant that the Turkish central bank expected annual inflation to reach a whopping 60.4%. Against the backdrop of piping-hot inflation, the Turkish lira has come down significantly in recent years, seeing an influx of foreign investors tapping into the local real estate market.
Plans unveiled by the national government to help stabilize exorbitant prices and increase inventory could see more than 250,000 new houses being built over the next two years. The bodacious plans could see another 100,000 land plots being put up for sale, and in the next five years, the government plans to build close to 500,000 homes.
Large-scale investment and efforts have drawn in foreign investors who are eager to take advantage of the weaker lira, and the growing property market. Turkey is also experiencing a tourism boom due to their weaker currency, which makes it the perfect place to purchase investment properties with the potential for short-term vacation rentals or long-term income.
Philippines
The economic outlook for the remainder of the year seems mostly optimistic as the Philippine government is touting new legislation to help the country rebound from the whirlwind of economic challenges brought on by the global pandemic.
According to Colliers, a national real estate research firm, estimates indicate that the local market will deliver another 10,500 new units by the end of 2022, a 20% year-over-year increase. New real estate developments are mostly centralized in high-density areas including the Bay Area, Fort Bonifacio, and Ortigas Center.
With 85% of new supply being available in these areas, foreign investors have kept the Philippines high on their list of potential real estate markets that can deliver positive returns in the coming years.
Although the country has a thriving property market, it remains one of the busiest tourist destinations in Southeast Asia offering visitors an array of beautiful beaches, cultural experiences, and culinary delights.
Montenegro
A lesser-known location for property investors, Montenegro has undergone tremendous development in recent years, as the Balkan nation situated on the Adriatic Peninsula offers investors attractive short and long-term real estate opportunities.
For starters, the government introduced a new property tax regime at the start of the year which favors foreign investors who are eager to tap the local market. On average, real estate annual taxes are considered to be the lowest in Europe, ranging from 0.25% to 1% of the value of the property.
The country has a stable currency, and property developments in popular and high-tourist destinations such as Becici, Porto Montenegro, Kotor, and Portonovi, among others, see an influx of foreign visitors each year.
Currently, there has been some high-end property development happening in these areas, with foreign investment coming from key players such as Dubai and other Western European investors.
New apartments with a total area of 40 sq. meters can cost buyers between $60,000 and $75,000. Apartments are generously fitted, and located close to attractions and amenities.
Portugal
As the second European entry on our list, Portugal has become a rising star for international travel and investment due to new immigration policies that make it easier to obtain permanent residency through investment.
The country boasts opulent beaches, endless culinary experiences, and a wide selection of villages and cities that cater to the young and old at heart.
Property prices in the county have remained relatively low for much of the year, especially in regions such as Algarve, located in the southernmost part of the country.
For investors looking to scoop up a home or apartment for retirement, there is plenty to choose from, and on average, prices can come up to as little as $232 per sq foot. Although this is about $10 more than the median price per square foot in the U..S, which is around $222 as of 2022, the cost of living and access to public services is what draws in most buyers.
Portugal not only offers well-rounded public amenities, but the country is a tourism hot-spot for European and British visitors year-round due to its warmer climate. Purchasing a property here would generate substantial income during both the high and low seasons.
Belize
Strong demand from international investors, mostly American buyers, has led to property prices steadily trending upwards this year. For the most part, the ongoing demand from American investors is mostly because the U.S. dollar is widely accepted and used in the country, and seeing that the country has made some favorable changes to its foreign investment policies in recent years too.
Some of the more lucrative areas include Ambergris Caye, Caye Caulker, Placencia, Corozal, and Cayo District, among others. Local predictions are estimating that in 2023, the country will experience an influx of foreign investors and expats entering the country due to its attractive property market and affordable cost of living.
Unlike many other countries on our list, except perhaps for the Philippines, Belize is more focused on attracting luxury real estate investors, making it a suitable place for high-end buyers to park their cash.
Notably, Belize has also waived many of its older property regulations in recent years to help make it a lot easier for foreign investors to tap into the market. Today, it's as easy to buy property here as it is in your own country.
Final Thoughts
There is a lot to consider before deciding to purchase property abroad, but foreign investors, property buyers, and retirees who are looking to take advantage of stronger currencies can tap into some luxurious foreign markets that can offer them a sizable return on their investment.
Though global economic challenges persist, looking to invest in more tangible assets, especially in property markets that are experiencing major growth at the moment could help grow and protect investment portfolios against a possible recession.
Whether it's for investment purposes, to retire, or simply to have for the sake of owning foreign property, these and other markets give investors a viable and lucrative solution to the eroding domestic property market.
__
(Featured image by Stephen Leonardi via Unsplash)
This article may include forward-looking statements. These forward-looking statements generally are identified by the words "believe," "project," "estimate," "become," "plan," "will," and similar expressions. These forward-looking statements involve known and unknown risks as well as uncertainties, including those discussed in the following cautionary statements and elsewhere in this article and on this site. Although the Company may believe that its expectations are based on reasonable assumptions, the actual results that the Company may achieve may differ materially from any forward-looking statements, which reflect the opinions of the management of the Company only as of the date hereof. Additionally, please make sure to read these important disclosures.