The impacts of coronavirus on property markets in 2020
The real estate sector is not like the stock market. It's slower-moving, and the fundamentals don't keep changing wildly from day-to-day. The COVID-19 virus has impacted the entire economy, but now we are in the second half of the year, and businesses are bouncing back with a bang. Retail businesses and local stores are one of the hardest hit in the pandemic.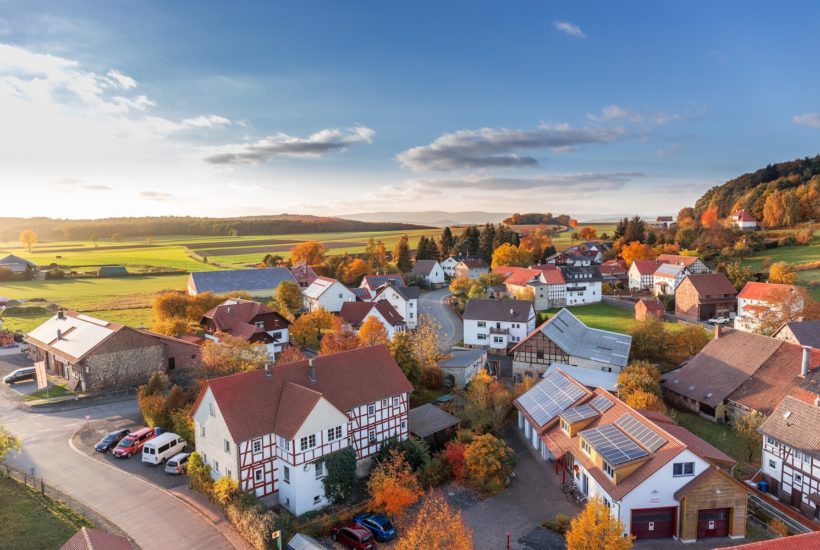 The COVID-19 pandemic is now a truly global phenomenon, with 2.6 billion people (a third of the world's population) now living under some sort of lockdown quarantine. Coronavirus has had a significant impact on property markets in 2020. The first half of the year saw consistent lows in the real estate market and almost every other business industry.
We can see that this pandemic has boosted some trends in the real estate sector while reversed others. For instance, smartphone apps have become the biggest platform to view real estate, while actual property visits are a big no-no in the present time.
We will talk about all the sub-sections of the real estate property market in the blog. But before that, a look at the present state of real estate in 2020.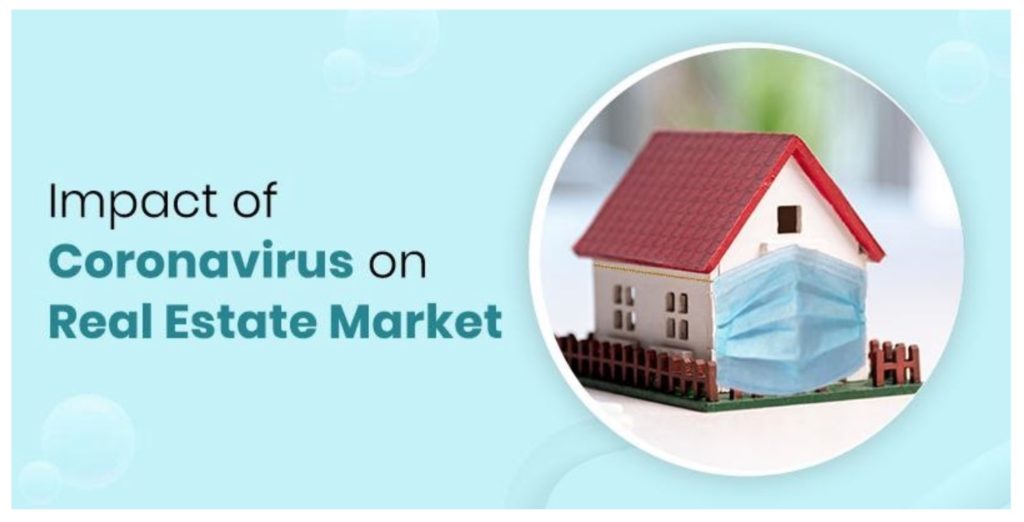 Real estate statistics of 2020
Direct commercial real estate investment fell 29% globally to $321 billion in the first six months of 2020.
Cross-border investment has slowed significantly with travel restrictions, particularly inter-regional investment, which declined by 61% during the second quarter.
Fundraising by private closed-end real estate funds fell 26% in the first half year-on-year.
Real estate investment volumes have seen the biggest half-yearly decline:

America have dropped by 37%
Germany dropped just 1%
South Korea dropped 15%
Asia Pacific dropped 32%
EMEA region dropped 13%
Source: BBC
The real estate sector is not like the stock market. It's slower-moving, and the fundamentals don't keep changing wildly from day-to-day. The COVID-19 virus has impacted the entire economy, but now we are in the second half of the year, and businesses are bouncing back with a bang.
The short-term impacts of this virus on humans and the economy are undeniable as people stay home, and the offices and shops are either closed or going slow. Once the risk to human life has reduced, and steps are taken back toward a fully productive economy, it is worth spending some time envisaging what this 'new normal' might look like.
Let's take a look at the implications of the COVID-19 pandemic on the various aspects of real estate.
Real estate policies around the world for COVID-19
Countries worldwide have implemented changes to their real estate policy to keep the people safe and keep the real estate market up and running.
In the U.S., many decisions are made at the state and local level, and at least 34 states have temporarily prohibited tenant evictions. Also, the government issued a 120-day moratorium on evictions on properties with a federally backed mortgage loan. Several U.S. states have also halted any construction project except the essential ones like medical facilities.
In Europe, several countries, including the U.K., Germany, and France, have also suspended tenant evictions. A few of the countries like the U.K. and Italy are providing temporary mortgage relief. In several cities across Europe, commercial and residential tenants have been offered mortgage and rent holidays. France and Italy have suspended construction while banks in Europe are giving forbearance instead of foreclosing on late payments, and the governments is also granting retailers tax relief.
In parts of Asia, many landlords have offered temporary rental rebates and rent discounts to their tenants. Some countries like Singapore consider legislation to protect commercial tenants who cannot pay rent for six months.
Factors affecting real estate in COVID-19
There are several factors concerning COVID-19 that are affecting the current state of the real estate industry. Let's take a look at all these factors.
A Short-Term pullback is expected
Due to the uncertainty around the timeline of when this virus will be gone, there have been short-term pullbacks om real estate investment activities. The global real estate market is expected to be slow for a few months.
Several countries have also halted the currently on-going construction projects for the safety of the laborers. So, the investments already made in construction projects are also tied up until we reach a point where it is safe to resume construction.
These restrictions and uncertainty around property valuation limit investors' ability to show their interest and perform their due diligence. It's become more challenging to execute transactions.
The months-long city lockdowns, travel restrictions, and social distancing norms have affected property rates differently. The search for homes has partially gone up for people who are getting eviction notices or ultimatums, while property search for shops and stores is at an all-time low.
So, even the little interest that investors are showing is towards residential places instead of commercial ones.
Investors are looking into promising alternate real estate assets
Even though the sentiments towards real estate investments have been dampened due to Coronavirus's economic impacts, investors have grown an appetite towards specific property segments that have a chance of profiting in spite or more like due to the challenges of COVID-19 virus.
The Healthcare and logistics assets continue to be the need of the hour and garner more and more interest, primarily since governments have supported many of these. These two property vertical have become an essential infrastructure in recent times.
The majority of the investors have paused investing in new property acquisitions, but a few well-funded institutions and high-net-worth investors are still in the game. It's the perfect time for real estate investors that are here to play the longer-term game and expand their investment horizons by becoming the first movers towards the new world trends.
So, some investors increase their target allocations to real estate and are preparing themselves benefit from the anticipated market dislocation.
In the long term, real estate remains attractive
We know that the COVID-19 pandemic is, first and foremost, a human concern, but the economic effects of the pandemic are far worse than we assumed earlier. We all thought that we'd be done with the virus in a month, and look, we are approach month ten and are still a long way from getting back on track.
The way we are all currently living and working has seen a big change from what we were doing this time last year, and the changes which will become part of our 'new normal' are yet to be explored entirely.
Even after all this, the long term future of the real estate market seems quite positive.
Just like some major company stocks in the stock market, the investment into real estate has fluctuated over the years through various downturns. So, there were some tumbling tiles in real estate even before the Coronavirus.
Even after all of these factors, the overall real estate trend has been towards the profiting side. Real estate continues to offer good risk-adjusted returns over the years, and we see no reason for this trend to reverse.
A drop in flexible space demand amid mass remote working approach
The flexible space sector was a big hit in recent years, accounting for a substantial share in global gateway cities, but all of it has fallen flat as a direct result of the COVID-19 outbreak. Most of the corporate companies follow the remote working approach while already looking at ways to future-proof their working.
The corporate property market's future will be on risk mitigation strategies and greater investment in the 'business continuity planning.' One of the biggest factors of future corporate properties would be to find places that are de-densified, large, open-plan offices is the future.
Flexible omni-channel retail models is the future
Retail Businesses and local stores are one of the hardest hit in the pandemic. These entities are at present concerned about preserving cash and the short term survival. Unlike the big corporations and franchise-owners who have a safety net made of money, these small startups don't have that luxury.
They are looking at alternate ways to sell their products or services. And, digitization is the best mode to do so.
For example, grocery stores have seen a drop in visitors, but that doesn't mean that people aren't buying groceries. They have to offer an on-demand grocery delivery service with a mobile app where their customers can order from home.
So, in terms of real estate property, what these retail stores now need is not a furnished store but a warehouse to stock the products and re-designed operations and supply chains. Having the right infrastructure for the fulfillment of online orders continues to be the crucial factor.
Real estate business plan against COVID-19
Here is a detailed business plan that will help your real estate firm prioritize and get back on track in 2020. An important factor that can help to reel back the profits in 2020 is real estate app and other technological initiatives in real estate.

The future of real estate in a COVID-19 ridden world
The main reason for all this chaos is the uncertainty of the pandemic's duration and the inability to price risk the properties appropriately. However, technology continues to be used to connect stakeholders and reduce some of the barriers in these times.
—
(Featured image by Pixabay via Pexels)
DISCLAIMER: This article was written by a third party contributor and does not reflect the opinion of Born2Invest, its management, staff or its associates. Please review our disclaimer for more information.
This article may include forward-looking statements. These forward-looking statements generally are identified by the words "believe," "project," "estimate," "become," "plan," "will," and similar expressions. These forward-looking statements involve known and unknown risks as well as uncertainties, including those discussed in the following cautionary statements and elsewhere in this article and on this site. Although the Company may believe that its expectations are based on reasonable assumptions, the actual results that the Company may achieve may differ materially from any forward-looking statements, which reflect the opinions of the management of the Company only as of the date hereof. Additionally, please make sure to read these important disclosures.