The appeal of podcasts to business-minded people
Entrepreneurs are taking advantage of the emergence of podcasts as a reference for startups and a possible source of a new venture.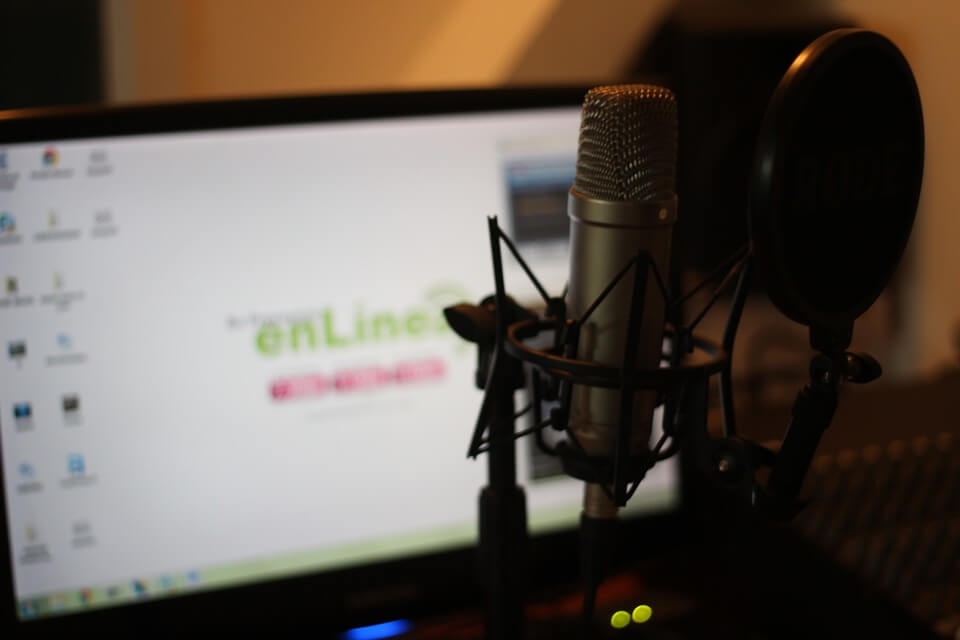 If entrepreneurs observe and pay attention to the effects that podcasts have on people, they'd find it to be quite educational. Research revealed that in 2014, at least 46 million Americans listen to podcasts each month, a number that has increased to 25 percent since 2013.
For business-minded individuals, this number shouldn't be taken for granted. Marketing and advertising opportunities are already present, and gaining influence and action is only a step away from what comes in through the ear.
So how do podcasts influence the minds of business-centric individuals? Here are some of these ways:
Marketing and Advertising
People involved in businesses and strategic practices listen to podcasts to be updated on trends, since the medium is the easiest and most time-efficient method to gather information. Podcast listeners are highly engaged through their community system, and strategists are able to distinguish target markets that they want to penetrate while respecting the show's influence over listeners. Apple has just surpassed 1 billion subscribers for podcasts via its iTunes app, and this gives advertisers a clear estimate of the number of podcast listeners to target for their marketing and advertising plans.
Advertising through podcasts is slightly different from advertising in traditional radio. Not only is it cheaper, but there are also other dynamics involved, which includes the manner of rolling out ads. The large number of podcast listeners and the intimate method of listening make podcast shows a prime advertising real estate, and small to large companies are starting to notice their marketing potential.
Some employ advertising techniques in order for podcasts to draw in revenue, while some hire specialized groups selling ads for podcasts. For instance, London-based streaming platform Audioboom (LSE:BOOM) selected WideOrbit's "WO on Demand," a digital audio solution provider that will help it distribute and monetize on-demand audio and other content.
AudioBoom CEO on how he plans to make business cash generative
Wide Orbit employs real-time ad insertion within the selections gathered by Audioboom from its thousands of content partners. Lance Patterson, Audioboom's Head of Ad Networks, said that Wide Orbit's advertising system is "designed to be resilient" as their business expands globally.
Other hit podcasts, such as WTF With Marc Maron, practice narrated advertising for direct-action and brand-mention ads. It's as if the host is commanding the listeners to directly perform what the ads want, whether it is using a discount code, or visiting a website. Podcast advertising rates range from $15 to $50, or in the case of popular ones such as WTF With Marc Maron, $100 per 1,000 impressions. Costs are calculated on the number of downloads per episode. If a podcast is being downloaded at least a million times each week, just imagine the kind of money that advertisers are paying to producers and hosts.
Audience Engagement
Perhaps one of the strongest capabilities of a podcast is its power to engage its listeners in a way that other forms of media cannot. Alex Blumberg, co-founder and CEO of Gimlet Media, compares the host-listener relationship as something as valuable as a formed friendship.
"You feel like you're friends with the people and understand their quirks. You form this picture in your mind of who you're listening to," said Blumberg in a post by Ad Age.
Radiolab producer, Ellen Horne, believes that quality content is a surefire way of landing a dedicated and growing group of listeners. One of Radiolab's well-known episodes include "Things," wherein people discuss the value they put on material objects. The show's hosts invited listeners to destroy things that mean a lot to them, and surprisingly the audience obliged. Listeners have set things on fire or smashed them, recording the process and sending the clips to the show. "If your content is really amazing, people will talk about it," said Horne.
Tuning in to podcasts allows listeners to multi-task: Some do it while walking their dog, performing chores, driving, or while working out. Listeners can be engaged in their favorite podcasts without having to give up routines. This infographic reveals how much time Americans spend on these activities, and shows the huge opportunities in podcasts.
Creativity
Podcasts are known for their diverse formats, from interview-based to participatory activities. Research shows that half of podcast listeners in the United States are between the ages of 12 to 34, prompting producers and hosts to get creative in coming up with podcasts. These kinds of podcasts allow business-minded people to know the trends that capture a large number of listeners.
A good example is the Andy Daly Podcast Pilot Project, a podcast that solely features pilots for each episode. The intriguing premise of each installment comes from listeners who were fans of Comedy Bang! Bang!, who submit character studies that will be used in upcoming episodes.
Another creative concept for a podcast is Food Is The New Rock, where a foodie (food blogger Zach Brooks) talks about music, and a music geek (DJ Chuck P from KRCW) talks about food. Together, Brooks and Chuck P interview famous musicians to talk about their love for food, and chefs to talk about their passion for music. Famous guests include Hubert Keller, The Wombats, Deerhoof, and Francis Lam.