Podcast Advertising Works, but Why Are Marketers Still Shooting in the Dark?
While podcast advertising has proven to be one of the most effective paid marketing channels available, it still hasn't reached its full potential. As an emerging industry that's only just starting to find its feet, a lack of data and transparency into audiences has left marketers with little option but to shoot in the dark and hope for the best. That's all starting to change, however.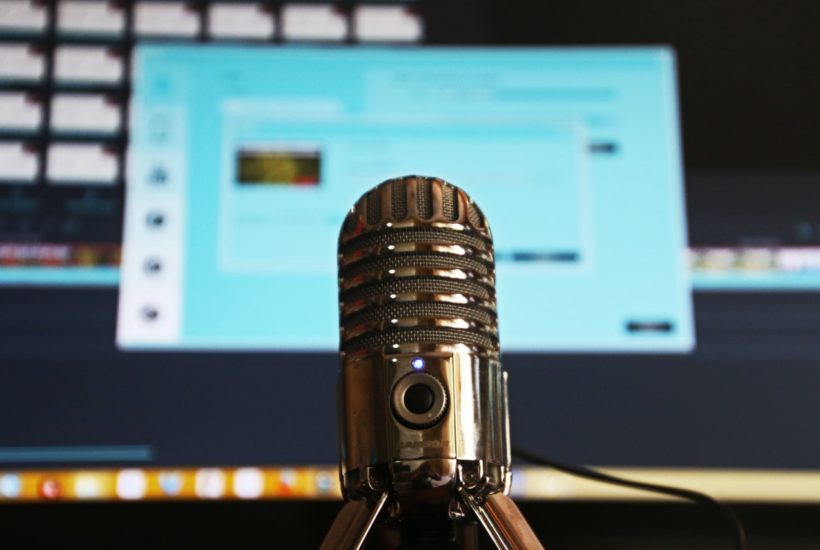 It's no secret that podcast advertising can be highly effective in the right hands. Many early adopters of the format have reported solid ROAS figures right from the get-go. Indeed, in terms of paid advertising channels, there's little else that can beat it. Google AdWords, for example, tends towards an average ROAS of 2:1 across the board. Podcasts, on the other hand, sit at around 2.6:1. In terms of net dollars flowing back into the business, that's a 60% increase.
Of course, these numbers are rough averages. The old disclaimer about mileage varying applies here. It's also worth noting that the return on other forms of paid advertising have primarily had the margins bid out of them — a fate that podcast advertising may also face one day.
Whatever the case may be, podcast advertising is here to stay. The format is only growing in popularity. And, even if immediately measurable returns on ad spend do diminish, podcasts will still provide immense long-tail brand-building benefits that other channels simply can't match. What other paid forms of advertising deliver undivided listener attention and the social proof that a podcast presenter's 'endorsement' provides?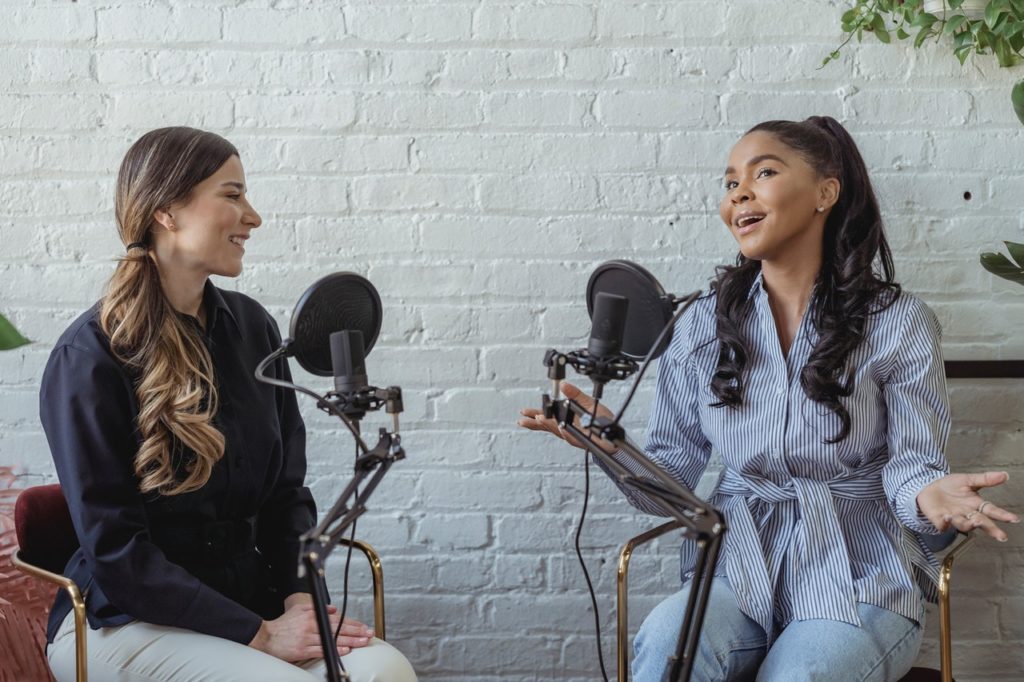 However, despite the clear benefits podcast advertising delivers, the medium can still fall well short in other respects. Compared to the vast amount of data available to advertisers through channels like Facebook Ads and AdWords, podcasts can often look like more of an opaque black box. Even if topical niching down is theoretically possible, it can still be difficult-to-impossible to target income bands, or even gender.
Difficult doesn't necessarily mean impossible, however. All the data is out there, after all. The only problem is that it's scattered across a dozen different podcast platforms and social media channels, making it inordinately labor-intensive to collate and analyze. Even tracking simple metrics like downloads and streams — something that should be stupidly simple to do — requires pulling data from multiple platforms and normalizing it to compatible units.
Many Data Aggregators Fall Short of Podcast Advertising Industry Needs
As one would expect, some startups have cropped up over the years, attempting to tackle this problem of gathering podcast data at scale. But, unfortunately, despite initial promises, many struggled (and still struggle) to provide real value for any serious marketing campaign.
To give an example, One of the first podcast data platforms in this space was Chartable. As its name would suggest, Chartable delivers a whole bunch of ranking data for podcasts. And while there's no question here that this sort of data can be useful, it's only about as useful as knowing that program x and program y have roughly equivalent audience numbers.
But even those of us who aren't marketing professionals now know that an impression isn't measured in terms of raw numbers. It doesn't take Einstein to tell you that a thousand impressions for a breast pump will yield a conversion rate of precisely 0% if the audience is made up of 20-something males.
So, in a long-winded way, we start to arrive at something resembling an answer to our title question. Put as simply as possible, marketers aren't "shooting in the dark" by choice. Rather, they've been hamstrung by what often seems like a choice between less-than-useful data, or undertaking a giant data scraping and analysis effort that doesn't scale.
As the Podcast Industry Matures, Podcast Data Aggregators Are, Too
This is not to say that there aren't options. It's only to say that the industry is still in its early, messy stages where it can be hard to tell who does what, exactly, and who does it best. Some platforms are also extremely limited, even if they do provide deep insights into some podcast audiences.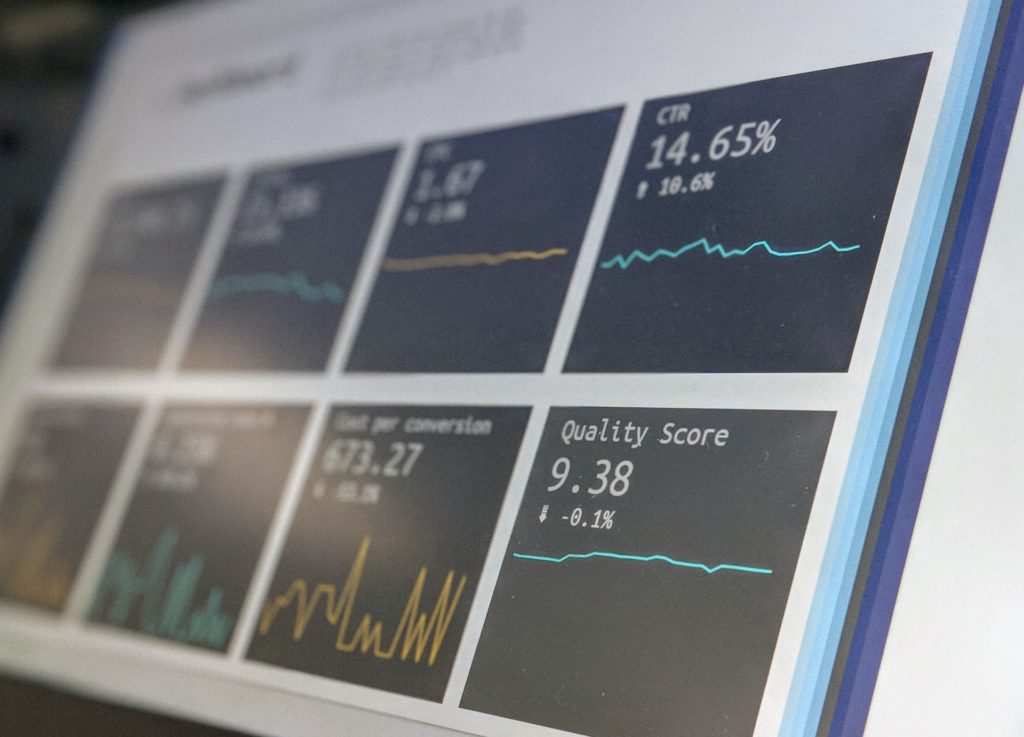 Illustrating this latter type — good, but limited data — a Google search for podcast advertising turns up a company called Midroll as the first result. At first glance, the company seems promising, providing deep audience insights. However, a close look reveals that it's only for the 250+ (meaning less than 300) podcasters they work for as advertising agents.
This sort of data is fine, to an extent. In fact, for some, it might even be preferable to work with a small handful of the top podcasters. But this limitation also misses out on the greatest opportunity that the internet has given to marketers: highly-tailored audiences and messages that are targetable not just by a rough age range and some mass-appeal interest with an overly broad catchment.
But the podcast analytics industry is maturing as demand for quality data increases. Earlier this year, Greycroft led a $4 million investment round into Podchaser — a startup describing itself as the "IMDB for podcasts."
Dawning of a New Era in Data-Driven Podcast Advertising
Admittedly, this IMDBesque description is selling Podchaser's podcast data service a bit short, and we can only assume it was geared more towards the everyday consumer-facing side of its business. Hidden behind this simple description of its free database of names and personalities, however, is a pro product far more comprehensive and broad-reaching than anything the podcast advertising industry has been able to access to date. Indeed, the depth of data the young startup has managed to compile reaches far beyond simple download numbers and aggregate chart-based rankings.
Podchaser does, of course, provide the obligatory ranking data by various splits like topic, country, and language, much like other podcast data platforms out there. Where Podchaser's pro product really starts to shine, though, is the insights it provides into each of these audiences.
A small sampling of the data available through the platform includes breakdowns of each podcast audience's income, ages, genders, and even parental status. Additionally — in a kind of reversal of the old podcast charts formula — Podchaser also leverages this data to provide ranking charts based on numerous audience data points. These include things like the top occupations and employers amongst a podcast's audience.
While this latter point may seem like a novelty at first, it's something of a breakthrough product for podcast advertisers. Podcast audiences will never be targetable with the sort of granularity advertisers enjoy on platforms like AdWords. However, picking podcasts where, for example, a large segment of the audience is based in San Francisco and employed by Facebook (all possible using Podchaser's insights) is as good as it gets if you're launching a book titled What to Do When You Think Your Boss Is a Robot.
Now the only question is how long it will take before podcast advertisers start cottoning on to the growing pool of data that's being made available. Some of the better ones are already doing this. But the mass transition to data-driven media buying in podcast advertising will likely only begin to happen as platforms like Podchaser Pro become more established as household names in the marketplace. Presumably, given the quality of its product, the horizon on this is within the next year or two.
With that said, while the "shooting in the dark" approach has delivered good results for early movers in the podcast advertising space, it almost goes without saying — audience targeting has a strong multiplier effect on even mass-market advertising campaigns. And for anyone selling anything more niche than, say, Budweiser and Doritos, that multiplier effect is even more significant. All this to say that — now the data is available — it's high time marketers leverage it to start getting the most out of their podcast advertising.
—
(Featured image by Magda Ehlers via Pexels)
DISCLAIMER: This article was written by a third-party contributor and does not reflect the opinion of Born2Invest, its management, staff or its associates. Please review our disclaimer for more information.
This article may include forward-looking statements. These forward-looking statements generally are identified by the words "believe," "project," "estimate," "become," "plan," "will," and similar expressions. These forward-looking statements involve known and unknown risks as well as uncertainties, including those discussed in the following cautionary statements and elsewhere in this article and on this site. Although the Company may believe that its expectations are based on reasonable assumptions, the actual results that the Company may achieve may differ materially from any forward-looking statements, which reflect the opinions of the management of the Company only as of the date hereof. Additionally, please make sure to read these important disclosures.