The Metaverse Is the Way of the Future, and Facebook Just Confirmed It
The metaverse is a fast-emerging reality billed to become the place where we will all live and work in the future. Confirming the truth of this vision, Facebook has announced it will create a team of executives dedicated to developing Mark Zuckerberg's vision of it. But Facebook isn't the only player in this space, with companies like XRApplied also building out the digital spaces of tomorrow.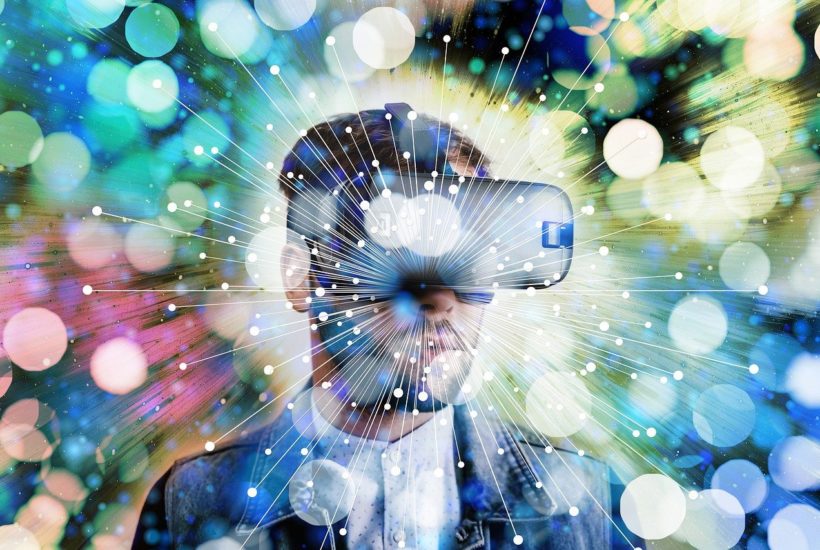 Facebook CEO, Mark Zuckerberg, has announced that the company will be assembling a crack team of execs to build the founder's vision of the metaverse. It is hoped, by Zuckerberg at least, that Facebook will shed its social media image and be known as a metaverse company within the next five years.
The new team will be a part of Facebook's dedicated VR, AR, and MR division, also known as Facebook Reality Labs. Amongst those joining the team will be Vishal Shah, Instagram's VP of product.
The announcement positions Facebook as the biggest company entering the metaverse arena. Here Facebook will join the likes of companies like XRApplied, who are heavily investing in building the technological tools and worlds that will shape our digital future.
What is the Metaverse?
The metaverse, while not a new term, is an emerging trend that futurists are billing as the next big tech movement. Although it still remains somewhat loosely defined, it can be generally understood as the digital spaces which we are increasingly beginning to inhabit.
The popular children's game Roblox is an often-cited example of the concept. In the game, players can create and customize digital avatars through which they can socialize. Reinforcing the example of Roblox being a metaverse is the fact that players often become emotionally involved with their lives within the Roblox game.
Roblox is, however, a rather primitive example of the metaverse. The version that companies like XRApplied and Facebook are building towards is much more immersive and depends heavily on augmented and virtual reality technologies.
While it may never be as all-encompassing and dystopian as the alternate realities presented by movies such as The Matrix, immersion in something so realistic that it becomes real is very much a possibility. Ultimately, the metaverse will become a place where we not only play around in games and social media, but also one in which we work, learn, and engage in an increasing number of leisure activities.
Facebook: The Metaverse in Five Years Time
For Facebook to shake its social platform image in just five years, it's going to take more than a couple of press releases and some empty corporate doublespeak. Such a transformation will only happen if Facebook can implant itself as a key player in a massively disruptive trend.
This should give some indication of the pace the metaverse is now expected to evolve at. And indeed, the early signs are already there.
Roblox is just one example amongst dozens in an already emerging metaverse. More broadly speaking, the metaverse encompasses everything from fully immersive VR to cryptocurrencies. Indeed, an infinite number of possibilities to construct, express, and learn to exist in the metaverse, and anything in AR and VR is related to it, even if only tangentially. Whether it be constructing exotic island escapes, crafting NFT cyberpunk AR clothing, choosing flooring in AR for a 20sqm apartment in Ontario, or popping balloons in fun education AR apps, many emerging tools and technologies are part of the metaverse.
What are Companies like Facebook and XRApplied Building for Tomorrow?
Speaking on the future of the metaverse, Facebook executive Andrew Bosworth said, "Today Portal and Oculus can teleport you into a room with another person, regardless of physical distance, or to new virtual worlds and experiences. But to achieve our full vision of the Metaverse, we also need to build the connective tissue between these spaces—so you can remove the limitations of physics and move between them with the same ease as moving from one room in your home to the next."
Presumably, this means Facebook is hard at work building the hardware and connectivity backbone upon which the metaverse will be constructed. These foundations will allow the company to operate its own platform, allowing it to create independence from current mobile computing giants Apple and Google.
XRApplied, for its part, is heavily focused on building the digital bits upon the hardware backbone that companies like Facebook are putting in place. The company is rapidly expanding its capabilities and proprietary tools, allowing it to iterate through new generations of applications as rapidly as the underlying platforms are expanding. Ultimately, apps like its AR Balloon Pop Learning Fun EdTech game will transition from short-lived experiences to fully immersive environments in which the students of tomorrow will learn and interact with one another.
Long-term, the transition to the metaverse will see a mass influx of users for the two companies. And while, for Facebook, this might represent little more than an incremental increase over its already-dominant stranglehold over a large portion of the internet-using population, the metaverse represents a much bigger opportunity for companies like XRApplied.
—
(Featured image by Gerd Altmann via Pixaby)
DISCLAIMER: This article was written by a third party contributor and does not reflect the opinion of Born2Invest, its management, staff or its associates. Please review our disclaimer for more information.
This article may include forward-looking statements. These forward-looking statements generally are identified by the words "believe," "project," "estimate," "become," "plan," "will," and similar expressions. These forward-looking statements involve known and unknown risks as well as uncertainties, including those discussed in the following cautionary statements and elsewhere in this article and on this site. Although the Company may believe that its expectations are based on reasonable assumptions, the actual results that the Company may achieve may differ materially from any forward-looking statements, which reflect the opinions of the management of the Company only as of the date hereof. Additionally, please make sure to read these important disclosures.