The powerful effects of impact investing on social environment
Very few people in the business and investment sector are familiar with the term "impact investing." However, it is getting popular with eminent people.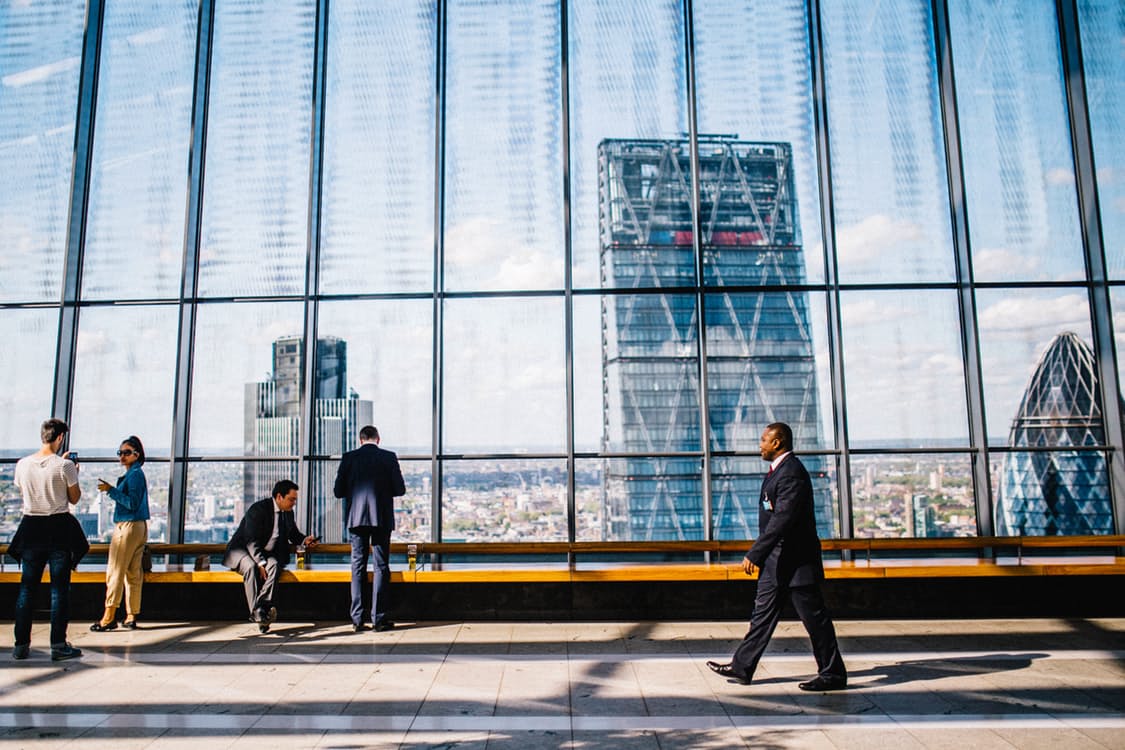 Not very many people have even heard the term "impact investing" in the business and investment fields. According to a CFA Institute report, 66 percent of financial advisers admitted to being unfamiliar with the practice.
Yet impact investing is not new and has indeed attracted the attention of a number of high-profile names over the last 10 years, recently, the Pope got involved.
Investopedia defines impact investing as "investing that aims to generate specific beneficial social or environmental effects in addition to financial gain." The goal of impact investing is to reduce as much as possible, the negative effects of business activity on the social environment, and in many ways it can be considered a sort of business philanthropy.
The way it works is that investors consider a company's commitment to corporate social responsibility (CSR), or its activities towards positively serving society as a whole, before becoming involved with that company. The realm of impact investing is growing rapidly with bodies like Global impact investing Network (GIIN) doing tremendous work to educate on and create platforms to increase impact investing all around the world.
Here are a few reasons why I believe impact investing is the future of businesses and financial investments:
Society blames business activity for a lot of societal damage
You can choose to see it as penance of sorts, but with the rapid deforestations that occurred within the last 10 to 15 years and the degradation of the ozone layer by violent emissions of greenhouse gases, the dangerous climate change, the pollution of water in so many places and even the marginalization of women in employment and opportunity. Large portions of this have occurred more clearly within business circles.
In many ways, the rise of impact investment is a clever way to balance the need to make money with the need to contribute to remedying the damage done. The whole world for some time has been drifting in this direction. I think business and investments will increasingly begin to show this trend as well.
In an interview with Kellogg had with Amit Bouri, CEO of the Global Impact Investing Network (GIIN), he said:
"We are seeing more client demand. People are revisiting the relationship they want their capital to have with the world. They are seeking a role for capital to play beyond just maximizing profits for a given level of risk, and thinking about social and environmental issues that can be addressed through investment."
The rise of women in the world
An unlikely reason it may sound, but with the obvious trend in politics, leadership, business, and even sports, it seems a mainstay. On the heels of a black man successfully completing a second term in the white house, a woman secured the ticket to run for the office of the President of The United States for a Major Party.
These and more have more than established women empowerment as a worthy cause in the world. The UN is talking about empowering the girl child, Michelle Obama is traveling the world doing the same, many nations are also putting measures in place to make sure women have a fair share of almost everything.
It is only reasonable that businesses that are looking to obtain capital and investment would follow suit. Any business that shows a clear strategy for women inclusion and reduction of female unemployment will almost certainly qualify for impact investing.
Presently investing for gender parity is now becoming one of the most common forms of impact investing, so clear support for female causes and female-owned enterprises will grow.
The information explosion
Before organizations like GIIN began their and a few others began their amazing work in this area, investments in emerging or non-traditional markets were viewed as exceedingly risky. There was a lack of transparency and available information and this discouraged investors from exploring opportunities.
Today, the story is different, both because of the digital age's intervention and the phenomenal work of bodies like GIIN. One of the things that GIIN is invested in is building a community, a network of investors. According to Amit Bouri:
"Our membership is now over 230 organizations, in 32 countries. Hopefully, through those connections, we will help facilitate the flow of opportunities, ideas, and capital. We also have tools like ImpactBase, which is a free, searchable online directory of impact investment funds and products available to accredited investors. It started with about 30 impact investment funds and products and now has over 400. You can use this tool to get a sense of the opportunity that is out there."
Needless to say, the information is being built daily and the resources abound. In other words, proper structures have been laid to attract more investors and encourage society conscious business investment. This trend will continue.
Philanthropy just wouldn't do
Great and wealthy Men like Bill gates and Mark Zuckerberg have continually given to charity and causes that have a reasonable societal impact and I dare say they have done well, but can they do well enough?
According to an article on Kiplinger, "Foreign investment in developing countries dropped 16% in 2014. This has resulted in a $2.5 trillion funding gap, which has made it nearly impossible for these countries to cope with chronic problems such as food and water shortages, limited healthcare access, and failing infrastructure."
As if this wasn't enough. Similarly, the clean-energy sector is experiencing a major capital shortfall. The International Energy Agency calculates that an additional $36 trillion will be needed over the next 35 years to curb the most extreme effects of climate change.
That is $36 trillion! Philanthropy has done and will continue to do its part, but at this rate, we can only save ourselves in everyone weighs in, from individual investors to the big corporations. Businesses must now find a way to add value to the society and to preserve society as a part of their business model.
Impact investing is perfect for these times because you can still make money while helping out, but the main reason why I think it will define the future of investing and business planning is because it seems to be our last hope.
That being said, the feel is still in its infancy and as it grows hopefully so will participation in it grow.
—
DISCLAIMER: This article expresses my own ideas and opinions. Any information I have shared are from sources that I believe to be reliable and accurate. I did not receive any financial compensation in writing this post, nor do I own any shares in any company I've mentioned. I encourage any reader to do their own diligent research first before making any investment decisions.