The role of 3D printing in defense manufacturing
3D printing's application in the defense manufacturing may be in its early stages, but it has proven to be time and cost-efficient in producing parts.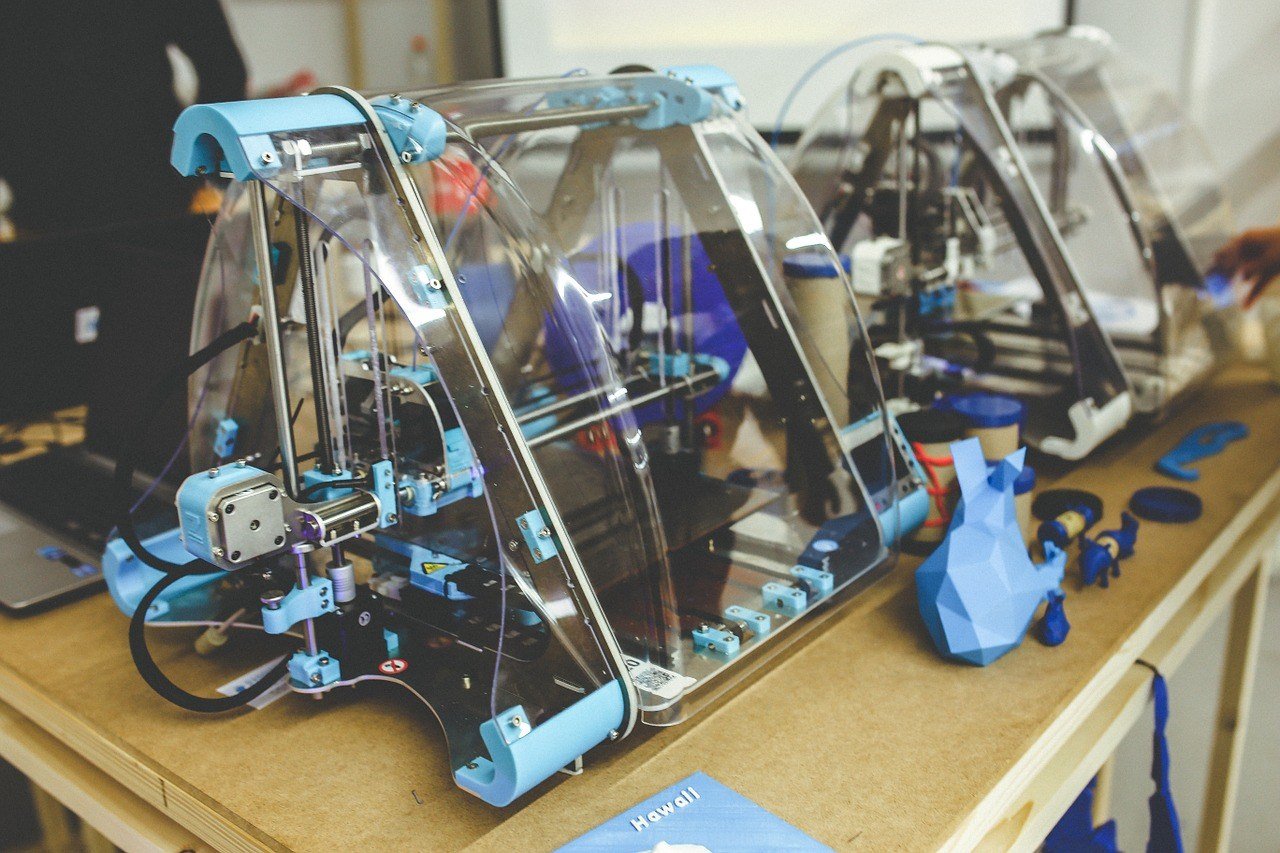 Though complex, 3D printing has proven itself to be an efficient process in creating and building things as huge as aircraft. Through certain processes and layering of metals, parts such as engines or wings are created in a faster and more cost-efficient manner.
One of the current tasks of the Defense Advanced Research Projects Agency (DARPA) is to fully understand the effects of additive manufacturing on certain materials to fully incorporate its usage in building projects. 3D printing is quite revolutionary in terms of providing a new alternative process in building vessels for defense, but the whole concept is still premature.
3D printed parts are made from different properties, thus the behavior of the items could be different compared to the results from items created in a conventional manner. DARPA is doing its best to solve this problem by launching an "Open Manufacturing Program" that aims to control and understand what this new technology can do for the agency.
Engineers at the agency are looking for precision and a certain degree of confidence in the 3D printed products they will carry out in the future. Mick Maher, program manager at DARPA's Defense Sciences Office, said the agency wishes to ensure the dependability of the parts manufactured through tests, which will propel innovation in the long run.
"The Open Manufacturing program is fundamentally about capturing and understanding the physics and process parameters of additive and other novel production concepts, so we can rapidly predict with high confidence how the finished part will perform," Maher said in a statement.
The program will focus on three projects: two focusing on metal additive processes for nickel and titanium and one on bonded composite structures. The first process is called Rapid Low Cost Additive Manufacturing (RLCAM) for nickel-based super alloy powder, in which the agency will use physics-based modeling to predict the performance of products created through direct metal laser sintering (DMLS).
Then, the agency will practice its own Titanium Fabrication (tiFAB) where they plan to combine data-based informatics models and physics in order to determine what affects the quality of large products, such as aircraft wings and engines. Instead of a laser, tiFAB uses an electron beam to melt spool-fed titanium wires to build a structure by adding layers.
Titanium is one of the most important metals involved with the technology, and it is only right for these programs to acquire high-grade forms of titanium from trusted mines. One of these suppliers could be White Mountain Titanium Corporation (OTCQB: WMTM), an emerging leader of titanium production in Chile sitting on 112 million tons of high-grade rutile.
The program has already allotted two establishments as testing centers for the projects: one at Penn State and another at the Army Research Laboratory. With these already in tow, DARPA will be able to figure out the best 3D printing practices suitable to build aircrafts with such immense value to the nation.
Aside from DARPA, several companies have started to incorporate 3D printing in building structures intended for aviation and defense. According to Steve Betza, Lockheed Martin Corporation's corporate director of hardware engineering and advanced manufacturing, the company is "aggressively" deploying additive manufacturing across all their business areas.
Lockheed is currently using the process for its satellite manufacturing, as printed parts are already on board the solar-powered Juno spacecraft heading to Jupiter. Betza added that 3D printing is ideal for Lockheed's type of experimental manufacturing, and mentioned that their facilities provide a safe and productive environment for prototypes. Lockheed is now evaluating the use of 3D printed parts on the F-35 Joint Strike Fighter, with some small components made from titanium to be installed in the wings or tails.
Aircraft manufacturer, Boeing Company, is another institution applying additive manufacturing in their designs. According to Michael Hayes, Boeing's research and technology lead engineer for additive manufacturing, Polymer-based air ducts created through 3D printing are already installed on the F/A-18 Super Hornet.
"We see additive manufacturing for metals as a key discriminator for not only giving ourselves a competitive advantage relative to our competitors, but also the savings cost," said David Dietrich, research and technology lead engineer at Boeing.
With these applications and programs to improve the usage of 3D printing in aerospace and defense, the possibilities of innovation and development are practically limitless.
—
This article may include forward-looking statements. These forward-looking statements generally are identified by the words "believe," "project," "estimate," "become," "plan," "will," and similar expressions. These forward-looking statements involve known and unknown risks as well as uncertainties, including those discussed in the following cautionary statements and elsewhere in this article and on this site. Although the Company may believe that its expectations are based on reasonable assumptions, the actual results that the Company may achieve may differ materially from any forward-looking statements, which reflect the opinions of the management of the Company only as of the date hereof. Additionally, please make sure to read these important disclosures.