5 tips when investing in cryptocurrency
Crypto investors should pay attention to the following when choosing crypto tokens and tokenized securities.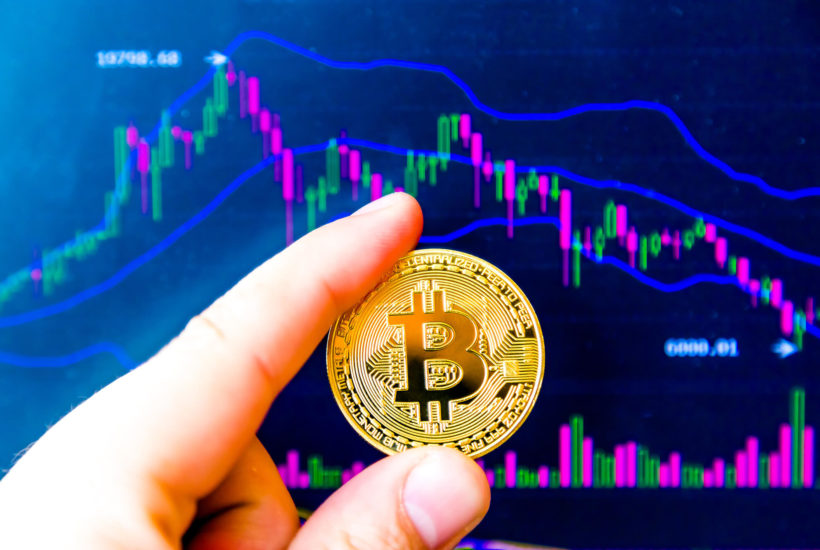 Cryptocurrency is one of the recent trends in the money market that comprises computer elements, science as well as a mathematical theory. Its primary function is to secure communication since it converts legible information into an unbreakable code. With cryptocurrency, you can also safely trace your purchases and transfers. Below you can find some useful tips on what to pay attention when choosing crypto tokens and tokenized securities.
1. Purchase cryptocurrencies directly.
Investing in cryptocurrency is similar to investing in any other commodity. It can be used as an asset or an investment which you can sell and exchange. However, buy directly to avoid paying the investing fee. In relation to this, you should do the following:
Create your portfolio. Cryptocurrencies can be exchanged, and have become another method of building your portfolio. You can thus store cash in the form of crypto and exchange it for cash anytime you require the money.
Choose an alternative personal email. Using a usual email account puts an investor in the risk of exposure for a data breach. To avoid such, create a different account for trading purposes.
Avoid putting all your crypto coins in one place. This is conventional investment wisdom which should prevail regarding cryptocurrency. Diversification is essential just as various financial advisors recommend taking positions in different stock types.
2. Exercise caution around mobile wallets
Trading and keeping vast sums of cryptocurrencies on a mobile phone is risky. This is because mobiles are prone to be compromised either physically or electronically. Although they are convenient, this should not transcend security concerns.
3. Avoid rumors wrong strategies
A common mistake among beginner crypto currency investors is joining the famous "pump and dump" group. Some social media groups promise investment tips concerning a particular coin; such spots should be avoided. Instead, participate in significant market trends through tokenized securities.
Also, many people may claim that cryptocurrency is a fad or worse a pyramid scheme. Alternatively, a large group of people embraces the economic prospects of cryptocurrency assets. Therefore decide what to believe.
For example, Bitcoin is the most popular cryptocurrency worldwide; however, very few people use them. For instance, in the US only 24 percent of adults know about it, and it's surprising that only two percent of Americans use it. Therefore, it's an excellent investment for investors since low usage depicts a profitable investment for the future.
4. Do due diligence
As with any other investment, you should not invest with little or no understanding. Besides, the critical criteria in cryptocurrency are usage. For instance; the combined market cap of the cryptocurrencies is over 60 billion American dollars. This consists of all cryptocurrencies in existence including hundreds of smaller and unknown ones. The real-time usage of the cryptocurrencies increased, reflecting a rise in trend.
Besides, cryptos can be exchanged to paper money, and the lock-in risk that was in existence previously is no more. Also, usage must be critical for you as an investor. The demands, as well as supply for cryptocurrencies, reflect a decent investment opportunity lately.
Also, there exists an active usage of the currencies in the facilitation of payments between financial institutions hence meaningfully pushing the transaction costs down.
Nonetheless, the advantage of being in procession of cryptocurrency is that it provides access to money as well as essential bank functions which include paying and wiring.
5. Expect anything
However, significant volatility exists in cryptocurrency markets, and this cannot be ignored. Experienced investors are used to huge price swings that you often don't find in traditional markets.
By preparing for these unfavorable, and occasionally terrifying, investment performances, the intelligent crypto investor will be able to act rationally in case unexpected price drops.
Investing in crypto requires necessary knowledge of the currency just and involves taking risks as with other investments. Therefore, the question of whether to invest or not solely depends on the individual.
(Featured image by DepositPhotos)
—
DISCLAIMER: This article expresses my own ideas and opinions. Any information I have shared are from sources that I believe to be reliable and accurate. I did not receive any financial compensation for writing this post, nor do I own any shares in any company I've mentioned. I encourage any reader to do their own diligent research first before making any investment decisions.