6 things you should avoid this summer
Spend a little time researching your travel destination.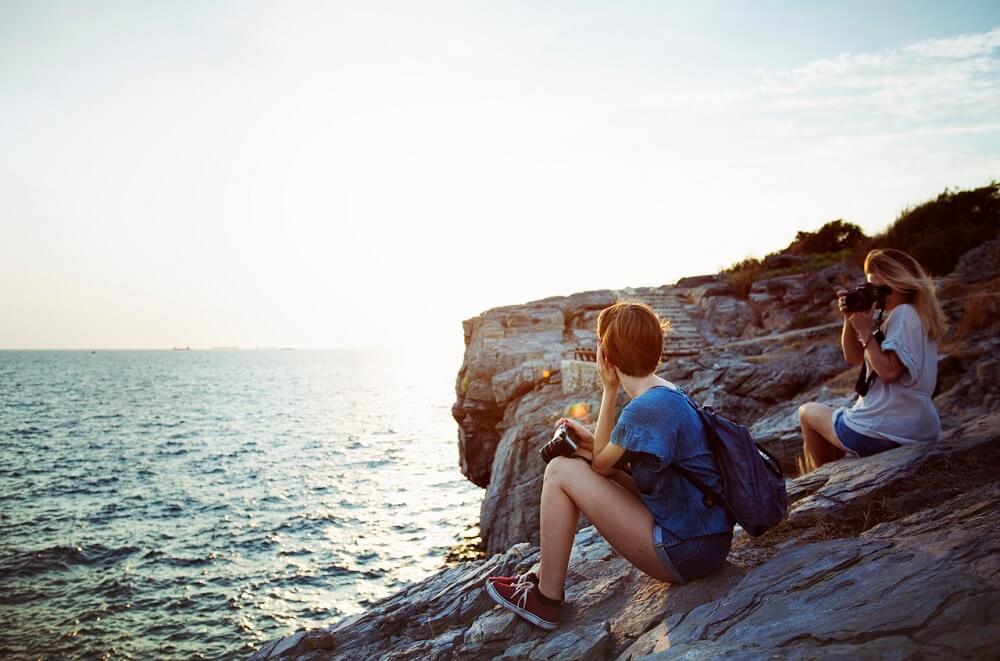 Are you ready for new memorable travel experience? Here are some tips about things you should and should not do this summer.

With the busy summer travel season now in full swing, you probably expect the predictable "how to travel this summer" story. Not this year.
If the surveys I've seen are to be believed, you're probably staying closer to home, spending a little less but trying to do a little more. Of course, the pollsters could be wrong — it wouldn't be the first time — but even if they aren't, let's try something different.
Stay home
No two ways about it: Americans are vacation-deprived. That's according to the latest Allianz Travel Insurance Vacation Confidence Index, which found that more than 170 million Americans haven't taken a vacation in the last 12 months. Although it's down slightly from the previous year, it's still ridiculously low for the civilized world.
So this summer, do not stay home. Get out of town and take a road trip or fly somewhere. The therapeutic benefits of a vacation are well established, and there are options for almost any budget.
Play it safe
Sure, terrorism fears are making Americans jittery. But even if you forget international trips, 48% of Americans have had only been to 10 or fewer states in their lifetime. An estimated 25 million Americans have never seen the ocean. Both of those numbers are courtesy of a new Motel 6 survey. Don't be boring this summer. Plan a trip outside your home state or better yet, apply for a passport and cross a national border. You might try by planning a trip to Hawaii, Florida or California, which rank as the top three states Americans aspire to visit. All three are worth the visit even during the year's hottest months.
Travel the same way
Most of you, fellow summer travelers, will drive to your vacation. Last year, for example, 84% of travelers — more than 36 million people — motored to their destinations on the Fourth of July. Only 3.3 million Americans flew. I'm not suggesting you fly anywhere during on a holiday weekend but rethinking old behaviors has its rewards. Henrik Kjellberg, the president of Hotwire.com, a site that specializes in last-minute deals, says he now skips the cab when he lands at an airport. "Most airports now allow Uber and Lyft pickups and these cars tend to be newer and much better air conditioned than yellow cabs," he says. "So book your Uber right when you get off the plane and avoid another line."
Wait until the last minute
For years, travelers have been rewarded by waiting until the last minute. But since special experiences are consistently ranked as one of 2017's top travel trends, you don't want to take any chances this summer.
If you need to make a reservation for that Yosemite National Park campsite or the White House tour, think about that right now. "Plan ahead," says Dylan Gallagher, owner of the San Francisco tour operator Orange Sky Adventures. "Way ahead. The longer you wait, the poorer your summer travel will be."
Do everything
As Americans try to squeeze more and more experiences into less and less vacation time, remember to avoid a vacation of excess, says George Meyers, co-owner of Cook in Tuscany, a culinary tour operator.
Just like the Italian cuisine, he dishes out on his trips, travel is best served in moderation. Take a minimal amount of luggage, he says. Spend a little time researching your destination. "And don't try to do it all," he adds.
Be ignorant of the rules
Last, but definitely not least, know the rules before you take off. Study up on your airline's contract of carriage, the legal agreement between you and the airlines, so that you know what you should expect if you're bumped from a flight or an airline loses your bags. Better yet, says Richie Copelovitch of iFLY Luggage, don't lose your luggage in the first place. Tag your luggage and know what to do when it goes missing. "Be proactive," he says."That baggage claim tag they give you with your boarding pass? Keep it. It's usually not needed, but when it is, you'll want it handy."
I can't predict if all your travel experiences this summer will be memorable. But you don't have to travel like everyone else and endure long lines and bad service.
Apply for a trusted traveler program
Global Entry allows you to cut the line at customs at U.S. airports and land borders when you arrive. It also includes TSA PreCheck, the Transportation Security Administration's trusted-traveler program. A five-year Global Entry membership costs $100 and requires online pre-enrollment and an in-person visit to an enrollment center for an interview where you'll have to verify your ID and be fingerprinted. If you travel more than once a year, it's worth it.
Find a good travel agent
I've said this before but it merits repeating: A good travel agent won't just save you a world of trouble but also find a deal. Look for brands you trust like American Express, Travel Leaders, and Virtuoso. Also, check out the American Society of Travel Agents' consumer-facing site for a referral: travelsense.org.
Consider travel insurance
Travel insurance covers accidents, trip cancellation, lost luggage and medical expenses while you're traveling. If you want to protect your vacation investment, it's definitely worth a look. If you want to cancel anytime, you can even buy a pricier "cancel for any reason" policy that pays a percentage of your trip if you decide not to go. The biggest names are Allianz Travel Insurance, CSA Travel Protection, and Travel Guard. A full list of other insurance companies worth checking out is on the US Travel Insurance Association's website.
—
DISCLAIMER: This article expresses my own ideas and opinions. Any information I have shared are from sources that I believe to be reliable and accurate. I did not receive any financial compensation in writing this post, nor do I own any shares in any company I've mentioned. I encourage any reader to do their own diligent research first before making any investment decisions.