How much life insurance should you have?
According to financial studies, the majority of Americans own some form of life insurance. With many options the market offers, the question is not only how to pick the right insurance scheme, but when to buy it and for how much. Two ways of calculation are recommended here: tallying up all possible liabilities and obligations and "Human Life Value" method by Dr. Solomon Huebner.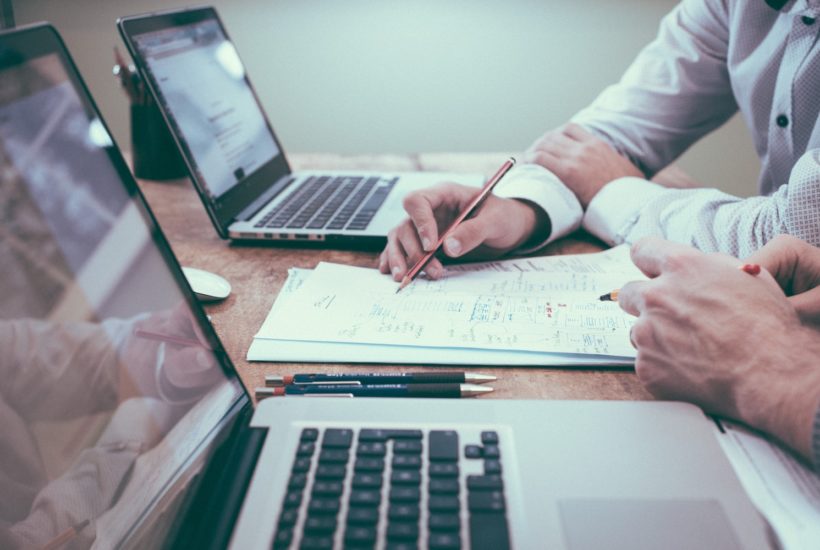 "Honey, I think it's time we start looking into life insurance." This is a common conversation for a married couple shortly after giving birth to their first child, once the dust has settled and some normalcy, and sleep, has resumed. However, there were many other situations that prompted the purchase of over 27.8 million life insurance policies in the US in 2018.
Popular concerns typically revolve around covering any perceived need to fulfill a financial obligation, such as getting married and protecting your spouse, the amount of student loans Mom or Dad cosigned, the balance of your mortgage, assumed costs of college for the kids, business loans, buy/sell agreements, legacy goals, and the list goes on.
When to buy life insurance
If consumers recognize the likelihood of one, more, or all the above scenarios playing out, a fair question would be, when is the best time to buy life insurance? Simple answer- right after birth. If we gauge "best" from an economic standpoint, one will never be younger than at birth. Amid all the technological innovations of the new millennium, we've yet to figure out how to get younger. The contrarian could argue the correct answer would be – the day before you die, but sadly techies haven't invented the crystal ball yet either. The product inevitably becomes more expensive as you age, and perhaps more importantly, harder to obtain as the human body deteriorates and becomes one day closer to the final sleep. Many prospective buyers realize the hard truth that when you NEED it, you usually can't get it. This may seem grim, but we're talking about medical underwriters that base decisions strictly off science. Now that we know buying a juvenile policy on a zero-year-old is most cost effective, we can move past what warrants only a subtitle and address more complex matters.
HOW MUCH!?
Consumers often become puzzled and eventually trapped in talking about specific products. "I think I want some Term, no Whole Life, actually Universal Life, I mean Indexed Universal Life, or maybe Yearly Renewable Term." Jumping to this discussion is like shopping for a race car long before you got your driver's permit. If the need, or expected need, has been established, the next logical determination should be how much death benefit to acquire.
As a CFP® serving clients across the country for the past decade, I can share some common conceptions I hear – enough to pay for a funeral, 10-12x earnings, just the mortgage, $1 million because it sounds good, and none because I'll be gone and it's not my problem. From a more prudent standpoint, I believe there are two schools of thought that deserve consideration. The first practice is to tally up all possible liabilities and obligations. Mr. 30-years-old projects his widowed spouse will pay $273,750 for food ($5 meal for 50 years, the kids can starve), $80,928 for his two kids college educations ($10,116 average in-state tuition over 4 years, they'll be commuting), $201,811 for the mortgage balance, $67,002 for utilities ($111.67 monthly average over next 50 years, and assumed no inflation ever again and that the family will ride their bikes everywhere. In total, his insurable interest is $633,607. These gross assumptions are often the framework to a life insurance decision.
The second and more condoned professional method is the calculation of "Human Life Value", designed by Dr. Solomon Huebner. This formula states an HLV of 20x income in your 30's, 15x income in 40's, 10x income in 50's, and circumstantial thereafter. This method seeks to replicate the cashflow of a breadwinner during his/her working years, if death had not occurred.
So as you join the ranks of the 57% of American adults who own life insurance, first think of how much coverage may be necessary. Always remember, the best form of life insurance is the one that pays when you're not here. Product design can come next based on overall goals and budget, but adequate protection takes priority.
—
(Featured image by Helloquence via Unsplash)
DISCLAIMER: This article was written by a third party contributor and does not reflect the opinion of Born2Invest, its management, staff or its associates. Please review our disclaimer for more information.
This article may include forward-looking statements. These forward-looking statements generally are identified by the words "believe," "project," "estimate," "become," "plan," "will," and similar expressions. These forward-looking statements involve known and unknown risks as well as uncertainties, including those discussed in the following cautionary statements and elsewhere in this article and on this site. Although the Company may believe that its expectations are based on reasonable assumptions, the actual results that the Company may achieve may differ materially from any forward-looking statements, which reflect the opinions of the management of the Company only as of the date hereof. Additionally, please make sure to read these important disclosures.