6 tips to help you write blogs people will read
Blogging can make or break your business so being an effective blogger is crucial.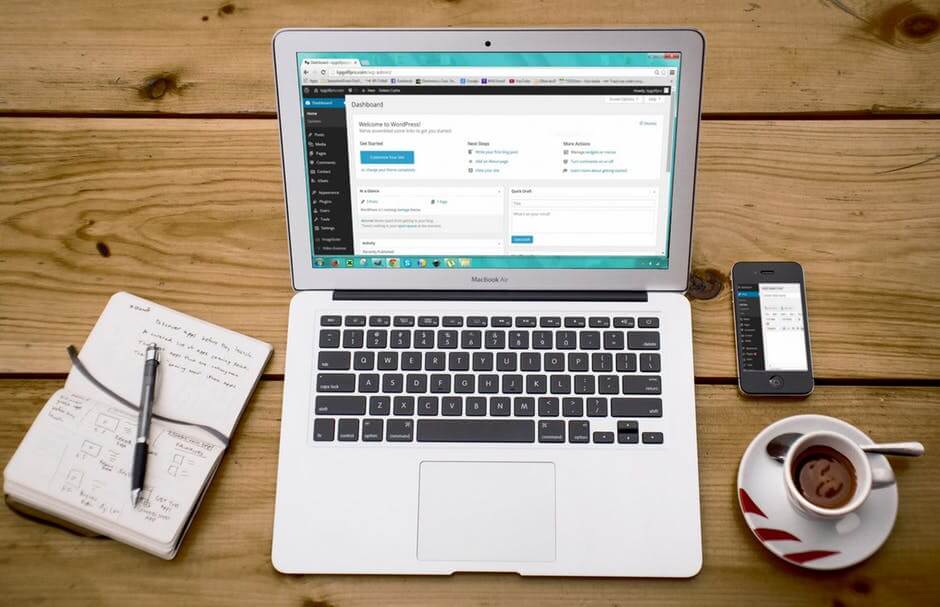 Do you know that your blog is one of your most valuable marketing tools? It doesn't even have to cost you anything (besides your time spent writing of course). Your blog is where you can share your expertise with your audience, share your voice and build trust with customers and communicate directly with people. Used strategically with social media and email marketing, you can really achieve some great numbers in terms of people reading your blogs.
The best blogs are not sales-driven. They don't bore their audience and are well thought and planned out. Keen to start blogging? Here are 6 tips that'll kickstart you on your journey towards blogging success.
#1. Write your headline last
Ultimately, your blog's headline is what's either going to entice people or put them off from clicking through to read more. I find that my blogs are easy to write once I get into the flow but often, the headline is really hard to get right. It's easier for me to write the blog and then revisit the headline. If in doubt, there are plenty of handy tools like this one where you can test the quality of your headline.
#2. Spend time getting your opening couple of paragraphs on message
If people do click through to read your blog after seeing the headline, your next hurdle is making them want to read past the first couple of paragraphs. Take your time setting up your piece for success with the first couple of paragraphs. You want to build curiosity but establish what your blog is actually about.
#3. Write like you speak
This is a huge one! So many people get bogged down in making their blog read like an academic piece of writing. It isn't! Your blog should flow and your writing should contain your character and personality. Sit down and just write what comes to mind. It's not a big deal if you need someone's help with the editing side of things – your audience is coming to your blog for your ideas more than anything else.
#4. Channel your audience
Regardless of what business or industry you're in, everyone is not your audience. So instead of trying to write for everyone, focus on your target audience and tailor your blog and the information you're sharing specifically to them. Write naturally, don't try to write with Search Engine Optimisation (SEO) or any other strategy in mind. You can come back later and tweak your blog so that it's search friendly.
#5. Put together a posting schedule
One of the biggest mistakes I see is that people don't have the right mix of content on their blog. Maybe they're focusing too much on one particular topic and ignoring other areas they could be exploring. The easiest way to avoid doing this is to set up a simple spreadsheet where at a glance, you see what blogs you'll be posting and when. I highly recommend keeping a regular schedule – whether you choose to post weekly, fortnightly or monthly, set it in stone and stick to it. Posting a blog once a month and hoping you'll go viral doesn't tend to work.
#6. Include a call to action
Remember, we don't want our blog to read like one big sales pitch. We want people to read valuable content that has a purpose. If you manage to write engaging content that is information rich, you can then end with what we refer to as a call to action. This covers what you want people to do after reading your blog post.
Blog writing doesn't come naturally or easily to everyone. Make sure you've set up Google Analytics and that you're tracking and monitoring your posts. This way, you can interpret the data and clearly see which topics are really striking a nerve with your audience.
—
DISCLAIMER: This article expresses my own ideas and opinions. Any information I have shared are from sources that I believe to be reliable and accurate. I did not receive any financial compensation in writing this post, nor do I own any shares in any company I've mentioned. I encourage any reader to do their own diligent research first before making any investment decisions.