Titanium dioxide: More than just a donut additive
As food companies are pressured to remove titanium dioxide in their ingredients, the mineral is being given a bad reputation.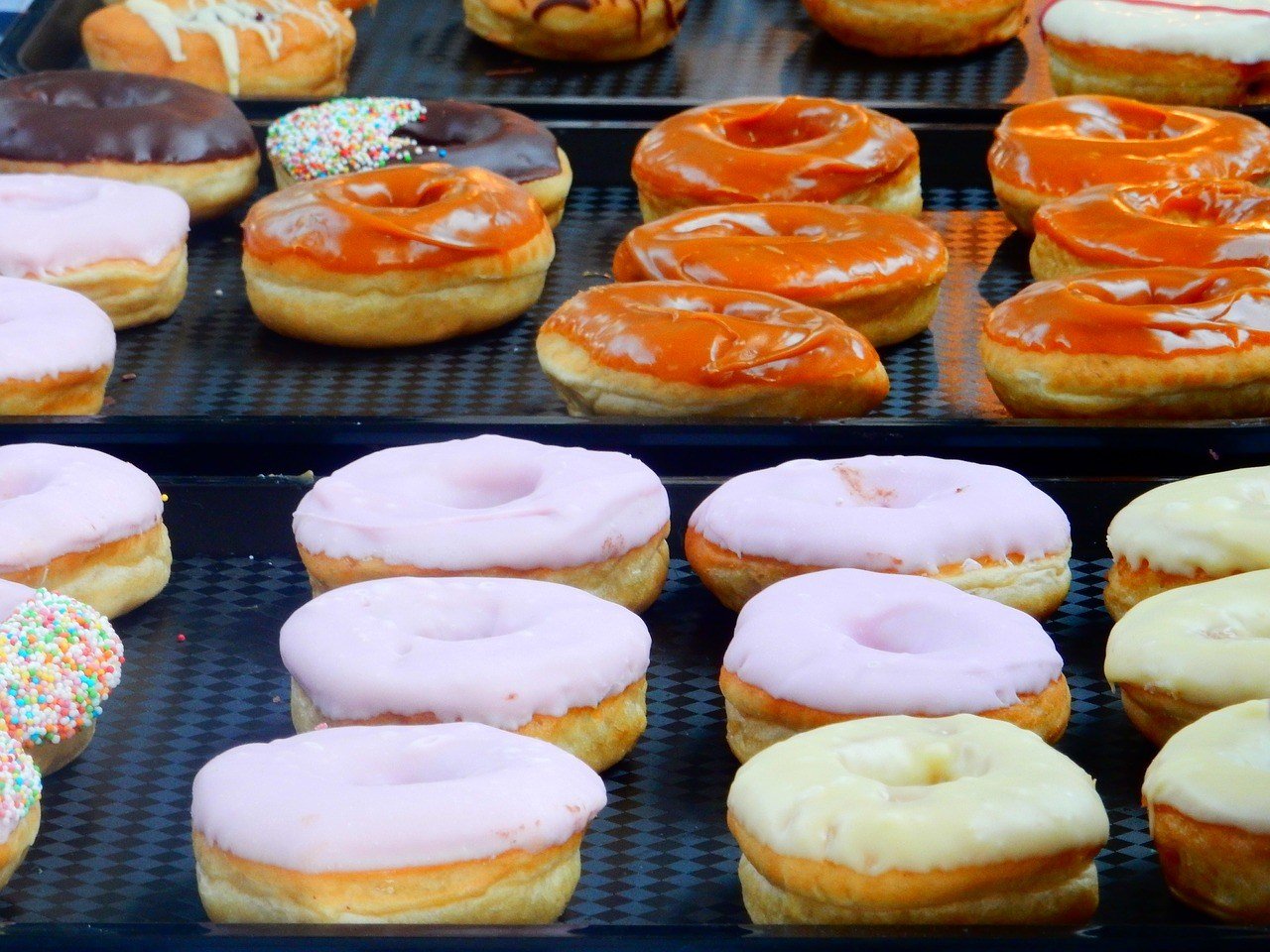 No one really paid that much attention to titanium dioxide until snack chain Dunkin' Donuts announced that it will be removing titanium dioxide from its powdered sugar donuts in response to pressure from advocacy group As You Sow. Two months later, Panera Bread followed suit, listing titanium dioxide in their 'No-No List' of ingredients that they are planning to eradicate in their restaurants by 2016. Needless to say, titanium dioxide is being painted in a bad light, with many people thinking that the substance is dangerous, regardless of the form it takes.
However, it seems like these safety issues are long overdue, since titanium dioxide is being commonly used as a food pigment for decades. In fact, the Food and Drug Administration in the United States allows food products to contain up to one percent of food grade titanium dioxide without including it in the ingredient label. Being a pretty dull chemical, titanium dioxide has a number of qualities that makes it appealing to food producers. For instance, it doesn't dissolve in water and it isn't particularly reactive. But perhaps the most important of these characteristics is the lack of adverse health problems that come from titanium dioxide food coloring.
According to an article by Andrew Maynard, it is the titanium dioxide nanoparticles that are deemed to be toxic when inhaled in very large quantities. It follows the principle that the smaller the individual particles are, the more toxic they become. The thing is, food grade titanium dioxide is not really considered a nanoparticle, since the latter is typically smaller than 100 nanometers in diameter. Most food grade titanium dioxide particles are larger than that. Furthermore, most studies regarding the toxic effects of nanoparticles have been carried out on the ones that are inhaled, not the ones that are eaten. There is even evidence that nanoparticles occur as part of the digestive tract's normal flora.
But while the cloud of uncertainty still pervades the use of titanium dioxide as a food pigment, it is essential to note that the substance is also advancing technology in other ways.
Fast-charging batteries
It is not yet commercially available, but ultra-fast-charging batteries with titanium dioxide nanotubes may be the future of smartphone and electric car batteries. Researchers from Singapore's Nanyang Technology University (NTU) have developed lithium-ion batteries with titanium dioxide anodes that charge up to 70 percent in just two minutes. Furthermore, it has an estimated lifespan of 20 years—six to seven times the average lifespan of the current generation of lithium-ion batteries.
"Electric cars will be able to increase their range dramatically, with just five minutes of charging, which is on par with the time needed to pump petrol for current cars," said NTU associate professor Chen Xiaodong.
But aside from car batteries, these titanium dioxide nanotubes may also be used as practical solar panels for charging cars. Scientists at the US Department of Energy's Argonne National Laboratory have developed solar panels that are cheaper than the ones being used now, which are made of expensive silicon or cadmium telluride crystals.
The Chronicle Herald said, "The key has been growing organic polymer inside the nanotubes, basically turning the tubes into thousands of tiny cannelloni. The organic goo, called an electron-donating conjugated polymer, in conjunction with the titanium dioxide, speeds up the release of electrons in the solar panel."
Being a naturally occurring oxide, titanium dioxide is abundant. Many mining companies are producing this metal, including White Mountain Titanium Corporation (OTCQB:WMTM), which is slated to produce an estimated amount of 112 million high-grade rutile tons from its flagship Cerro Blanco project. These rutile ores can help produce cheaper semiconductors like titanium dioxide.
Antimicrobial coating
Titanium dioxide has long been used for paints, pigments, and coatings, but using its antimicrobial properties have not yet been fully realized. Two Hong Kong teenagers studying at Church of Christ in China Tam Lee Lai Fun Memorial Secondary School have devised a door handle coated with titanium dioxide that has the ability kill germs and avoid the spread of diseases. Since titanium dioxide kills bacteria best when lit with ultraviolet (UV) light, the researchers lighted their door handle from within and fashioned the door handle from a long cylinder of clear glass. And the best part is, the door handle system might cost less than $13 to build.
Titanium dioxide may not be perfect as food coloring, but the metal certainly has a lot more to offer than what it appears to be capable of.
—
This article may include forward-looking statements. These forward-looking statements generally are identified by the words "believe," "project," "estimate," "become," "plan," "will," and similar expressions. These forward-looking statements involve known and unknown risks as well as uncertainties, including those discussed in the following cautionary statements and elsewhere in this article and on this site. Although the Company may believe that its expectations are based on reasonable assumptions, the actual results that the Company may achieve may differ materially from any forward-looking statements, which reflect the opinions of the management of the Company only as of the date hereof. Additionally, please make sure to read these important disclosures.