Titanium: The medical metal of choice
Titanium's use is evident not only in the automotive and architectural industries but also in the medical field.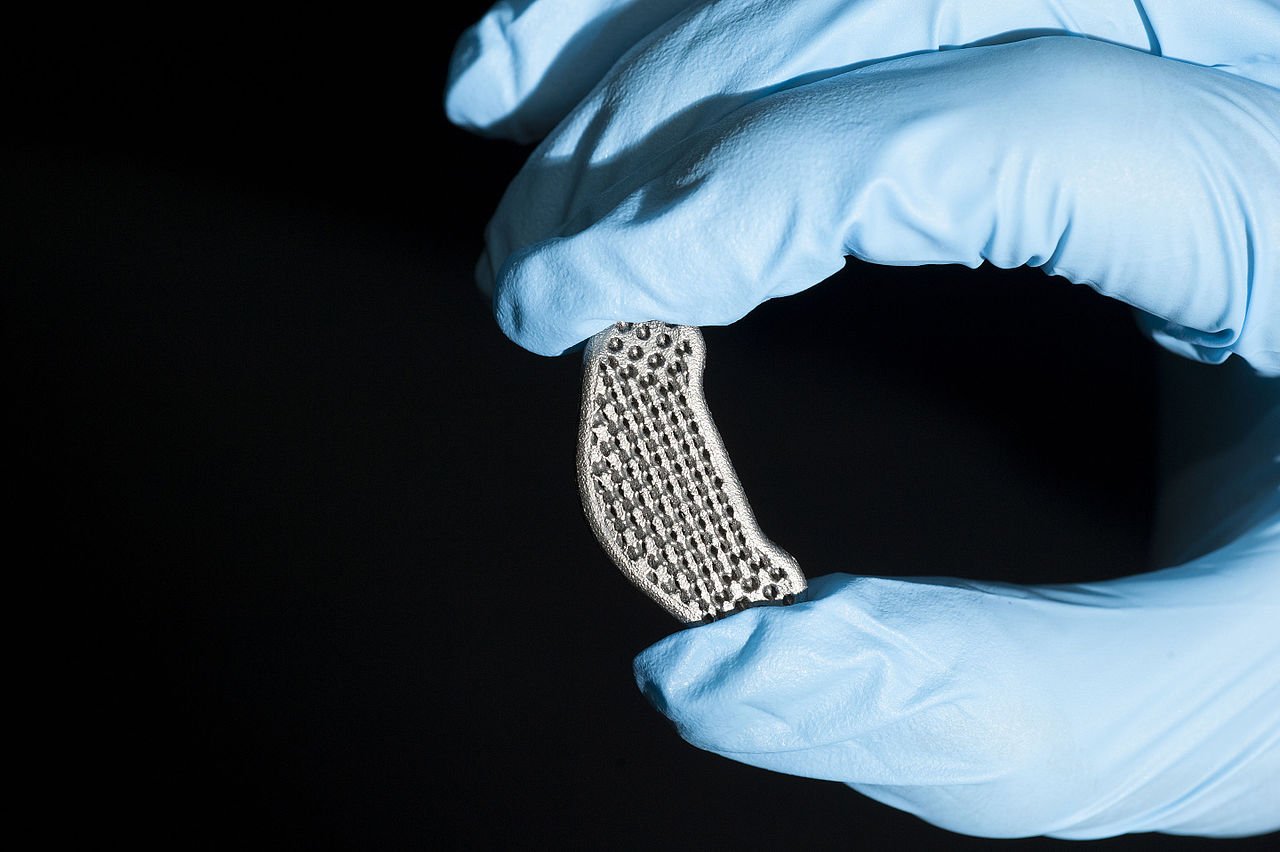 The benefits of titanium in the automotive, architectural, and aerospace industries are well-known and documented. But among all the metals in the world, titanium is also considered to be the most compatible with the human body, making it a staple metal in the medical field.
First introduced in dentistry and surgeries as early as the 1940s, titanium can now be found in a variety of biomedical implants, including hearing aids, eye implants, and pacemakers. Because of the metal's ability to bind with bone and living tissue, titanium alloys are also used in approximately 50 percent of orthopedic implants like prosthetic hip and knee replacements.
Titanium characteristics
Just like stainless steel, titanium has an excellent resistance to corrosion. Medical implants that use titanium alloys often last at least 20 years inside the human body, as they are incredibly durable and long-lasting. Medical grades of titanium have a significantly higher strength-to-weight ratio compared to stainless steel. In fact, titanium is estimated to be 50 percent lighter in weight than stainless steel, making the former the material ideal for surgical implants.
Another medical benefit of titanium is its non-ferromagnetic property, allowing it not to interfere with the workings of Magnetic Resonance Imaging (MRI) machines. Hence, patients with titanium implants can be safely examined in an MRI machine as needed.
But what really makes titanium the metal of choice for medical professionals is its biocompatibility—an innate ability that allows it to be in contact with a living system without producing an adverse effect. Whenever a person gets an implant, the sensitive cells at the implant surface elicit an inflammatory response that could lead to the encapsulation of the implanted device and interfere with its functioning.
The latest titanium implants have an engineered biointerface covered with biomimetic motifs that help enhance the cell's binding properties. Because of this, the implant and cell contact area is increased by 75 percent. This allows for increased cellular integration and reduces rejection of the implanted device. It has made titanium able to withstand attacks from bodily fluids, stay inside the human body without experiencing rejection, and stay strong and flexible throughout its use. Therefore, titanium implants are unlikely to be rejected by the human body.
But titanium implants are not only compatible with human cells; they are also perfect for osseointegration—the ability of the body's natural bone and tissues to bond with an artificial implant. Titanium implants can physically bond with the bone, eliminating the need for implants that require adhesives. Furthermore, titanium implants require much higher forces to break the bonds that join them to the body.
Medical titanium sources
There are four grades of pure titanium and over 25 grades of titanium alloys. Pure titanium is the preferred material for bone plates because it is more ductile and easier to contour compared to other titanium alloys. However, there are also several titanium alloys that are being used for other medical purposes.
The most common types of titanium used in medicine are Titanium 6Al-4V (Gr. 5) and 6Al-4V ELI (Gr. 23), which are alloys made of six percent aluminum and four percent vanadium. They offer great fracture resistance, especially when used as dental implants. Titanium 6Al-Nb, which is combined with aluminum and niobium, is usually preferred for spinal clamps, intramedullary rods, and self-tapping screws because of their excellent corrosion resistance and increased strength.
One of the projects with the highest potential of producing the largest amount of titanium globally is White Mountain Titanium Corporation (OTCQB: WMTM). The company's Cerro Blanco asset in Chile has a rutile resource estimated to be at 112 million tons, which are deemed sufficient enough to support a mine operation for at least 20 years. Aside from medical purposes, the high-grade titanium dioxide concentrate that will be produced from the mine could also be used by pigment, metal, chemical, and welding rod producers.
—
This article may include forward-looking statements. These forward-looking statements generally are identified by the words "believe," "project," "estimate," "become," "plan," "will," and similar expressions. These forward-looking statements involve known and unknown risks as well as uncertainties, including those discussed in the following cautionary statements and elsewhere in this article and on this site. Although the Company may believe that its expectations are based on reasonable assumptions, the actual results that the Company may achieve may differ materially from any forward-looking statements, which reflect the opinions of the management of the Company only as of the date hereof. Additionally, please make sure to read these important disclosures.