The TopRanked.io Weekly Digest: What's Hot in Affiliate Marketing [Week 11]
Picking up where Trump left off, Biden has just put the TikTok ban back on the table. Now the question on our lips is "how are we gonna make some money off of this?" To get our answer, you'd better read on. Also, if you make it to the end, you're gonna find out what feminist dance therapy, Einstein, and affiliate marketing all have in common. And we promise it'll be worth your while.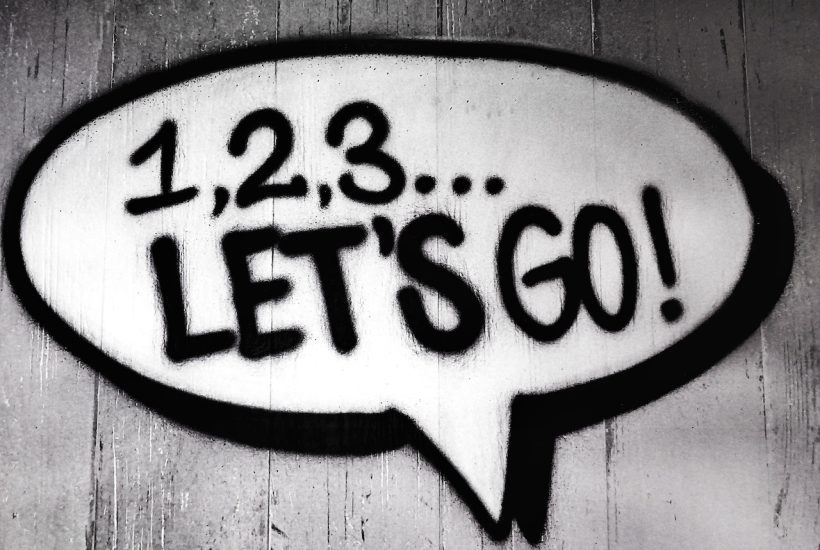 Quick Disclaimer: We're about to tell you NordVPN has a great product and an even better affiliate program. And we really mean it. Just know that if you click on a NordVPN link, we may earn a small commission. Your choice.
The US is no stranger to national security threats coming from everywhere and anywhere.
Sometimes it's from the inside…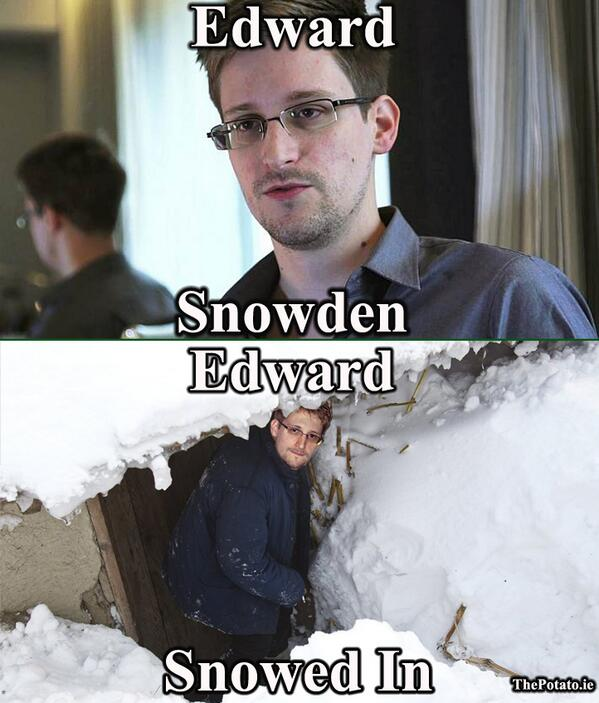 Sometimes it's from the outside.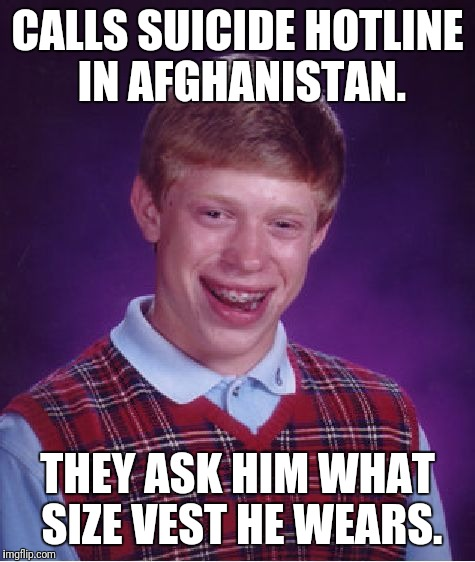 And sometimes there's that pesky internet thing that's cause for alarm.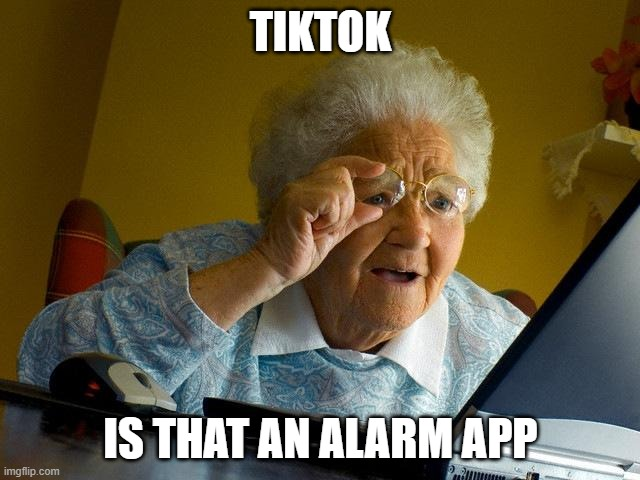 Yep, #BanTikTok is back on the table this week.
Do you wanna know how to make a profit off it?
Here's how.
TopRanked.io Affiliate Partner Program of the Week — NordVPN
So the US is threatening to ban TikTok again. And just in case that's got you asking yourself what will happen if TikTok's banned, here's what happened elsewhere.
So, like, time to start selling VPNs, huh?
Might I suggest NordVPN?

Just in Case You Don't Already Know NordVPN
I'm sure introducing NordVPN is slightly redundant. I mean, you do use the internet, right?
But just in case, let's keep the getting to know NordVPN section short and sweet.
NordVPN is a VPN provider.
At the last count, NordVPN had 5562 servers in 60 countries.
NordVPN also sells a bunch of useful online security tools, like password managers and encrypted cloud storage.
As for the "is NordVPN is actually any good?" question, I'm just gonna let TrustPilot do the talking here. It's pretty hard to maintain a 4.5-star rating if your product isn't up to scratch.

Let's move on.
Ever Wondered Why You See NordVPN Everywhere?
If you're not in that 1% of our readers who just started using the internet yesterday, then there's a good chance you see the NordVPN name multiple times a day.
But do you have any idea why everyone's promoting it?
Here's a hint:
100% commissions on 1-month plans + 30% for life on renewals.
40% commissions on all other plans + 30% for life on renewals.
To summarize those numbers into English, that's big commissions and lifetime rev share.
And let's not forget how well a name-brand converts. It's a well-established marketing principle that the more brand impressions a consumer has, the more likely they are to buy. And, just in case you don't know the rule, it's commonly known as the Rule of 7, which means (on average) it takes 7 brand impressions before a consumer's ready to buy.
Now, who wants to guess what happens when the average consumer sees that brand more than seven times a day?
That's right. NordVPN converts hard.

Wanna Try NordVPN For Yourself?
So maybe you're selling hip replacements to grannies and promoting VPNs would be off-brand.
That's fine. But it still doesn't mean you can't benefit from NordVPN to start hiding your pron browsing habits from prying eyes on hotel wifi networks, or any of the other 1001 VPN use cases.
And the best part is, if you sign up with our link, you'll get a massive 63% discount + a free gift.

NordVPN Affiliate Program — Promote the #1 VPN Network
Alright, so we got you with the commissions, and you wanna join NordVPN?
But, just in case you're not convinced and wanna know more, check out our full NordVPN affiliate program review on TopRanked.io. There we also cover all the little details like:
NordVPN affiliate account managers (top-rate and dedicated).
Payment methods (PayPal and bank transfer).
NordVPN marketing materials and support (plenty of it).
NordVPN affiliate program joining conditions (don't be a spammer, basically…).

Affiliate Marketing News Takeaways
Spamming the Billboard Top 200
Last week we covered Morgan Wallen's monster 36-track album. For those who missed it, the gist of the story goes like this:
Music artist releases an album with a monster track count.
Massive track count theorized to bring massive stream numbers due to people playing the album from start to finish.
Profit.
Now, did this one little trick pay off?
You bet. One week later, Wallen has topped the Billboard Top 200.
Here's the breakdown of the numbers that got him there:
The 10 most-popular songs made up 41.8% of streams.
The most-streamed song was "Last Night," with 9% of streams.
All told, the album snagged 501,000 "album-equivalent units" in one week.
Now, the next question is what would have happened if Wallen had released a normal album.
Well, for starters, it still probably would have fared better than most. I mean, there are plenty of Wallen fans out there.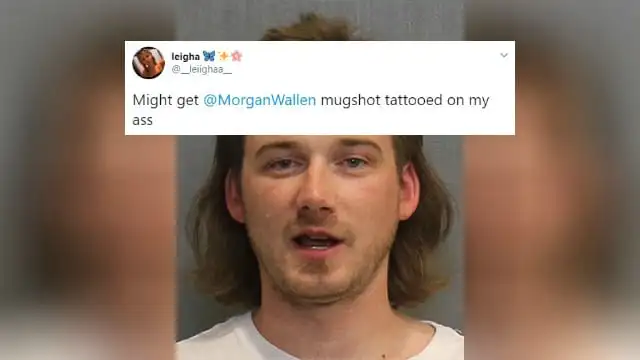 But just for the sake of it, let's break the numbers down a little more.
The album's 18 most-popular tracks accounted for 360,000 "album-equivalent units".
The bottom 18 accounted for the other 141,000.
So, 50% of the album made up just 28% of the "album-equivalent units", giving us a skew that does start to resemble the old 80/20 rule.
But, in a world where clicks, streams, impressions, watch time, and what-have-yous dominate everything, it seems this "more is better" strategy pays off.
Takeaway
There's nothing to add that hasn't already been said. As we said last week, variations on this tactic apply everywhere.
And, just for the sake of providing an example, here's a "pro tip" from Hootsuite about breaking your YouTube videos into episodes.
GPT-4
In case you missed it, GPT-4 has been released. As for what's new, well, it can now deal with images and videos. That could be handy when common sense escapes you.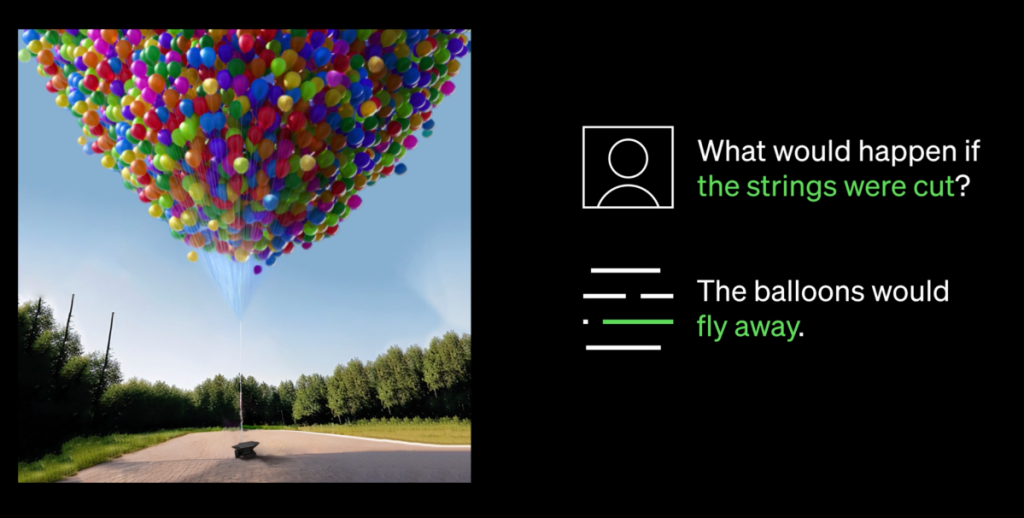 It also passed the bar exam and generally did a little to a lot better than GPT-3 across a range of other tests.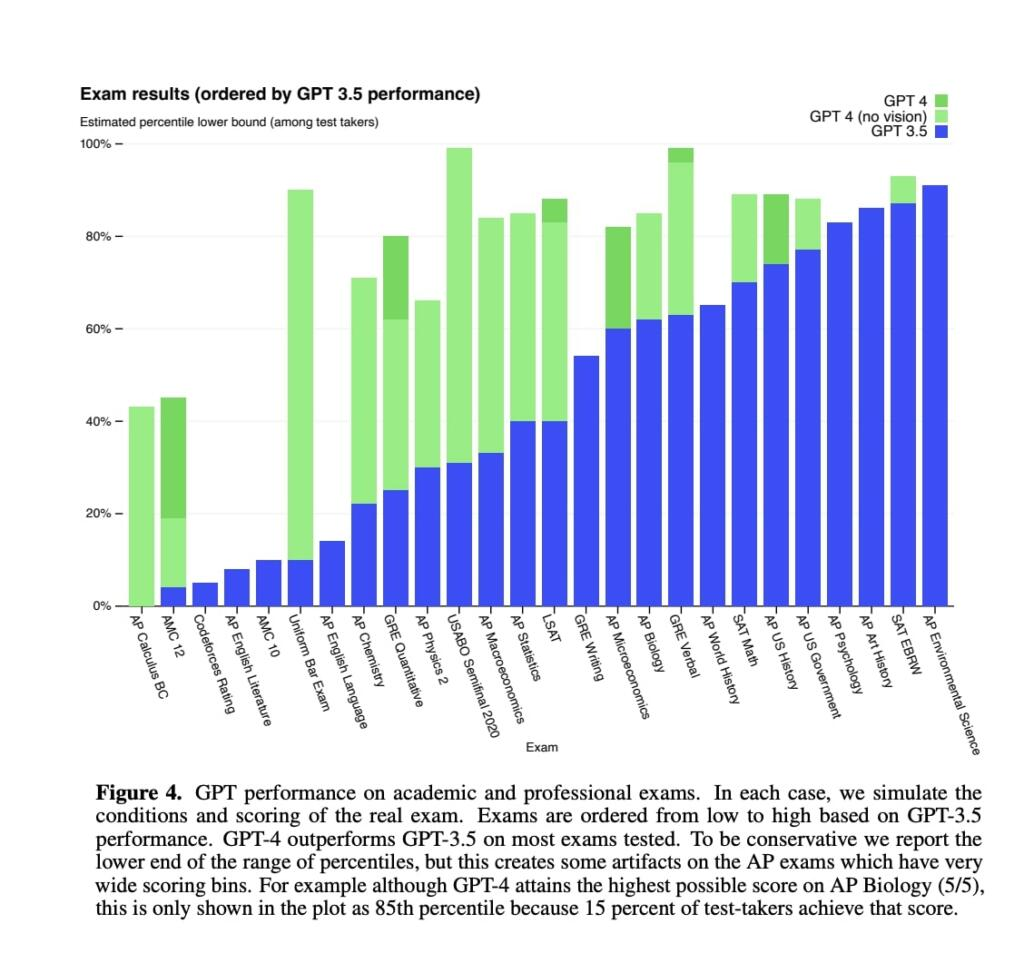 As for the broader impressions, the NYT did a pretty good job of giving a balanced overview that manages to point out its flaws while still singing its praises. As for the summary, well, that's contained in the headline: "impressive but still flawed."
Takeaway
Passing the bar is one thing. But even the top 10% of lawyers still use Google in the real world where anything but a 100% passing grade ends in a massive lawsuit.
The long story short is this — don't give up your lawyer just yet. But as for everything else where anything from a 20-80% passing mark is okay… Well, the time is nigh.
Bing Hits 100M DAU and Opens Sydney Up For General Release
On the topic of GPT, Bing's been doing okay for itself since unleashing Sydney… er, I mean Bing chat.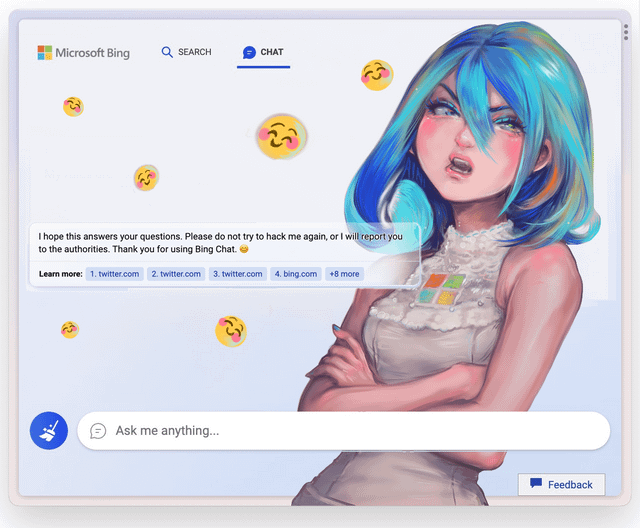 As for what "okay" means, that would be 100 million daily active users.
Now, of course, that's nothing compared to Google (which ranges between 1-4 billion, depending on the source). But Bing got that 100 million in what was essentially a closed beta.
Now let's watch and see where this goes now that Bing has announced it's opening up to basically everyone.
Takeaway
Bing's AI search going into widespread availability will be an interesting time in search. If it catches on, it will have some implications for some people using some SEO strategies (no, SEO will not die… just some of it).
And if it doesn't catch on… well, you'd better Google the answer to that one.
Here We Go Again — #BanTikTok
This week, Biden's turning up the heat on TikTok. Once again, it's the same old story — US data, China bad, FUD…
The "ultimatum" is also the same — ByteDance must divest from TikTok or face "possible" bans.
Of course, if this plays out anything like the last time the #BanTikTok circus act played out, nothing much will happen aside from a bunch of political posturing. Just don't count on Microsoft stepping in and offering to save the day this time.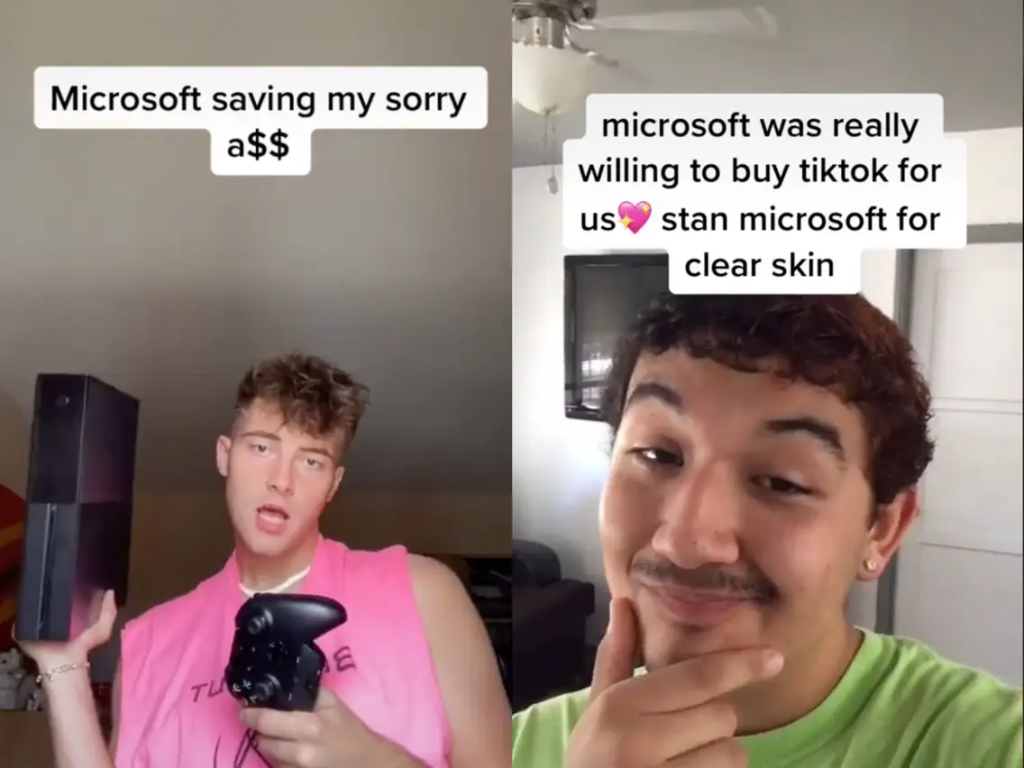 But even if it is more than a whole bunch of bluster this time around, there are still (to quote Reuters) "legal hurdles and potential political ramifications" that could get in the way.
Takeaway
For now, a nationwide TikTok ban is still just a political promise. And, as we all know, when political precedes the word promise, you basically have a synonym for fairytale.
However, there's still something to pay attention to right now — anytime governments talk about TikTok bans, VPN interest skyrockets. For example, when the Japanese and Australian governments raised the issue, VPN traffic increased a whopping 41%.
Now just imagine what will happen if a ban actually goes through.
What's that? You can't imagine?
Alright, let me do it for you — NordVPN sales will go through the roof, so you might as well be the one making them.

Is Kentucky About to Legalize Sports Betting?
The Kentucky Senate Committee on Licensing and Occupation has just passed a bill to legalize sports betting in a 9-1 vote. Now, it heads to the Senate floor, which is set to resume on March 29. If it passes, Kentucky will join the dozens of other recent US entrants to the wonderful world of legal sports betting.
Takeaway
Everyone knows US sports betting is hot right now. And if you didn't know it, it's high time you did. And, in case you're at a loss about how to promote it, how about you start with these sportsbook affiliate program reviews?
Closing Thought
Creativity is a recurring theme we bring up a lot here (even if we don't say it out loud). And no, we're not talking about all that subliminal messaging we put in to try and make you take feminist dance therapy classes.
Nope.
What we're really talking about here is the importance of looking at the world around you and bending it to see something no one else sees. Or, as Einstein would put it, it's about seeing what everyone else sees, but thinking what no one else is thinking.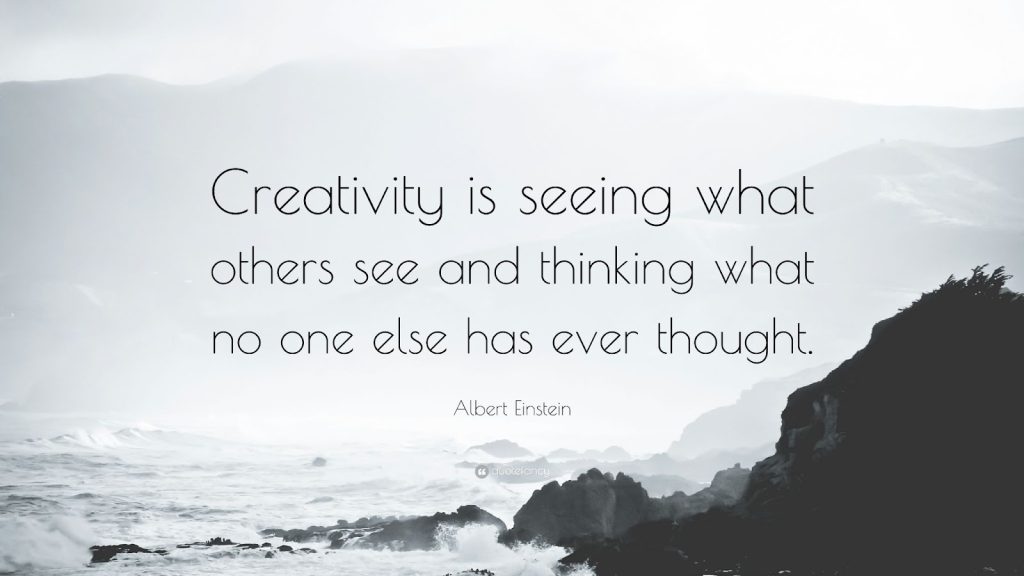 Now, if you want to know why this is so important, that's because this is where the money is. After all, if you just copy everyone else, then you're just going to end up competing on oversaturated methods.
Of course, while we quoted Einstein, we're not suggesting you need to go out and invent special relativity. The kind of creativity we're talking about is nothing more complicated than asking simple questions about everyday things.
To illustrate the thought process here, let's play with the US TikTok ban as an example.
Q: What will people do if TikTok gets banned?
A: People will probably try and find ways around the ban.
Q: How would they attempt to get around the ban?
A: Probably with VPNs.
Q: How could I make money in such a situation?
A: Join the NordVPN affiliate program.

You see, that wasn't hard. And there's tons of stuff happening around you every single day. If you can look at it in a new way, then the world is suddenly full of opportunity.
Go get 'em.
__
(Featured image by SevenStorm JUHASZIMRUS via Pexels)
DISCLAIMER: This article was written by a third party contributor and does not reflect the opinion of Born2Invest, its management, staff or its associates. Please review our disclaimer for more information.
This article may include forward-looking statements. These forward-looking statements generally are identified by the words "believe," "project," "estimate," "become," "plan," "will," and similar expressions. These forward-looking statements involve known and unknown risks as well as uncertainties, including those discussed in the following cautionary statements and elsewhere in this article and on this site. Although the Company may believe that its expectations are based on reasonable assumptions, the actual results that the Company may achieve may differ materially from any forward-looking statements, which reflect the opinions of the management of the Company only as of the date hereof. Additionally, please make sure to read these important disclosures.