What's driving the trend towards diversified food brands?
What can your company do better than any of its competitors in its current market?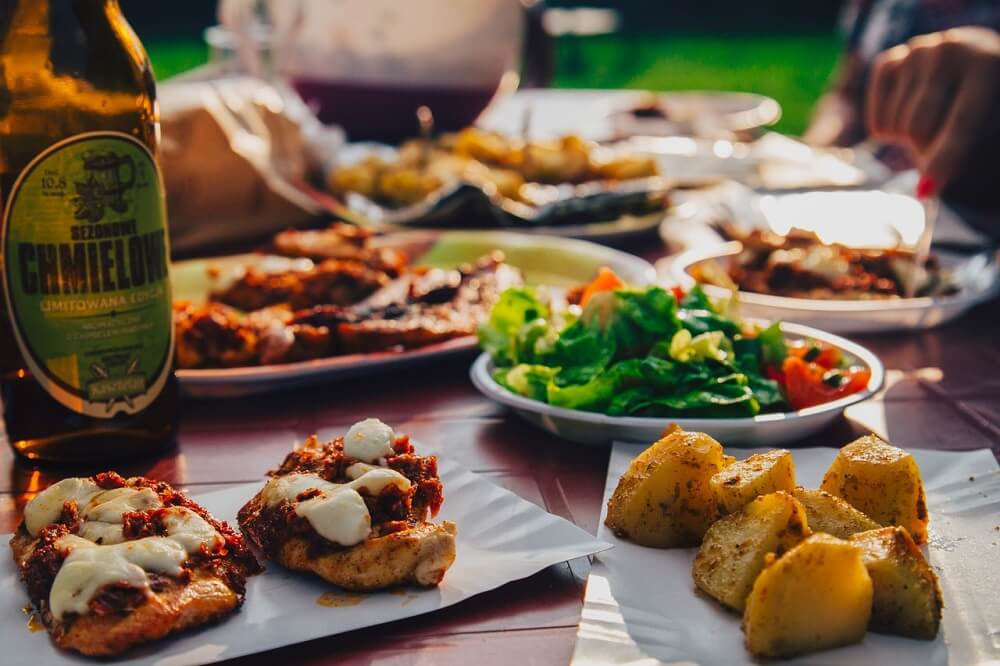 As consumers become more health conscious, brands are racing to diversity to meet their needs and access new markets.
In recent years, a number of cultural and economic factors have influenced our buying habits. There is a greater emphasis on healthy eating and consumers are more switched on to the ingredients in their foods.
The demand for gluten and wheat-free products is on the rise, with growth in this sector predicted at 12% by 2021. An increase in disposable income is leading consumers to seek out premium products for which they are prepared to pay a higher price.
Diversifying to tap into new markets
Millennials are by far the most brand-sensitive of current generations according to a recent report, "Millennials and the Changing Consumer Landscape," from The Boston Consulting Group.
The online presence of a company heavily affects Millennials buying decisions. One report by Deloitte found that 47% of millennials say their purchase decisions are influenced by social media. When forming their impressions of a brand, those whose values and opinions are most similar to theirs, make the most positive impact.
Their expectations are driving change in the market. Qualities previously considered "premium" have become mainstream expectations. Millennials value sustainable, ethical and locally sourced products. They are also willing to pay more for the luxury, making them attractive prospects to retailers.
In order to fulfill this new demand, organizations are creating sub-brands to reach out to target new profitable audiences.
Take, for example, Whole Foods', who have recently launched a new chain of branded stores "geared toward millennials." Under the brand name '365', their new stores in the US cater for an increased demand for better quality, natural products. The new stores are already popular and there is potential to expand further following Whole Food's acquisition by Amazon.
The move may be risky. Some fear that the new 365 stores may poach customers from their more expensive Whole Food outlets. However, where Whole Foods may succeed, is in their decision to put a twist on a product line that is already successful. In essence, 365 is a new store concept more than it is a total rebrand. They have taken their successful value range and separated it from their other offerings – catching the attention of a younger audience.
To improve profitability
Big brands like Coca-Cola are diversifying by investing in smaller brands by buying minority stakes in companies such as Monster Beverage Corp and Keurig Green Mountain.
For larger organizations, efficiency is a prominent driving factor behind some of these purchases. Larger corporations acquire smaller brands in order to absorb some of their culture and practices into their own.
Start-ups often have to work to tight budgets, implementing money-saving initiatives to stay afloat in their early days. Corporations can learn a lot from their scrappy, streamlined approaches.
New businesses are often thought of as innovative, and often have a finger on the pulse of what's new and appealing to the all-important Millennial generation. Established brands run the risk of standing still, while their competitors move past them. Small businesses ideas can inspire change in sometimes stale, larger organizations, giving them the ability to explore new markets.
They also spark new ways of looking at old problems. The food industry is a competitive market and retailers are under pressure to keep up. Exploring alternative distribution methods such as moving online and reassessing marketing strategies could increase profit margins.
Marketing is changing rapidly. Traditional media such as TV and newspaper advertising are in decline. Established brands are looking to smaller businesses for inspiration. With tighter budgets, they are forced to think of creative ways of reaching new customers, and cheaply. They can learn a lot from small venture's use of social media, immersive technology and other cost-effective, digital marketing strategies.
Proceed with caution
While there may be many untapped opportunities for brands willing to diversify, they must also be aware of the possible pitfalls. As with any major business decision, there are risks to manage.
Business owners must have the resources to focus on their new venture without neglecting their core business while ensuring they don't spread themselves too thinly and risking everything.
There are a number of questions companies should ask themselves before diving in head first. What can our company do better than any of its competitors in its current market? What strategic assets do we need in order to succeed in the new market? Will we be simply a player in the new market or will we emerge a winner?
Even if a company enters a new market with all the required pieces in place—put together in the right combination—they still can fail. Why? To achieve long-term prosperity, diversifying companies need to create something new and unique.
It's vital that companies make use of the wealth of data available to them to perform stringent competitor analysis and identify their own position before moving forward. This may be expensive and time-consuming, but identifying an unfilled niche could spell success in the long run.
So should brands diversify?
The term diversify-or-die has been bandied about in the mainstream media over the past couple of years. Although diversifying your brand could bring benefits such as improved brand reputation, increased profitability, and innovation – brands should proceed with caution.
Diversifying is only worthwhile if there are opportunities to seize. Creating a unique offering that expands on an already successful part of your business or solves a particular demographics problem is the key to success.
—
DISCLAIMER: This article expresses my own ideas and opinions. Any information I have shared are from sources that I believe to be reliable and accurate. I did not receive any financial compensation in writing this post, nor do I own any shares in any company I've mentioned. I encourage any reader to do their own diligent research first before making any investment decisions.