Turkey opens a new precious metals vault in 2017, silver used in medicine to save lives
Borsa Istanbul (name of exchange in Turkey), announced in late 2016 that they are moving towards opening a new precious metals vault early 2017 with a capacity to store 1600 tons of gold and other precious metals.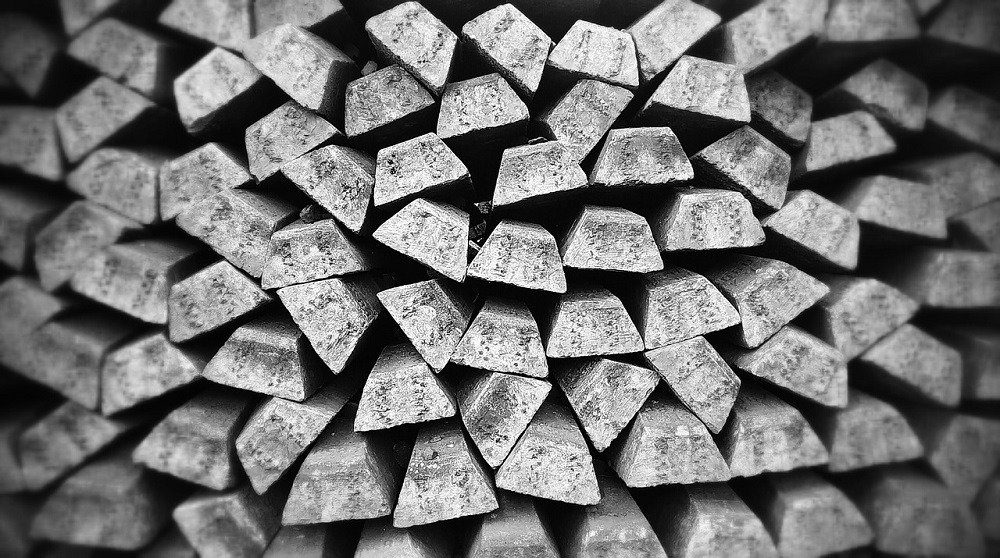 Mid-week news from the global metals market: Silver used in medicine to detect deadly bacteria, Turkey announced the opening of a new precious metals vault and much more. 
Citigroup gold price set to top $1,300 this year/Mining.com:
Gold made headway for the sixth day in a row in heavy trade on Monday as the metal continues to make up lost ground following Donald Trump's victory and as the dollar weakens and interest rates in the US trend lower again.
Gold for delivery in April, the most active contract on the Comex market in New York with nearly 16m ounces traded by lunchtime, hit a high of $1,264.90, bringing its year-to-date gains to nearly 10%. Gold is now at it's the highest since November 11, erasing much of its losses since the US presidential election.
Another factor in gold's favor is renewed, albeit modest, physically-backed gold ETF buying with a net 63 tons flowing into listed funds last week. Because gold is not yield-producing and investors must rely on price appreciation for returns, the metal has a strong inverse correlation to US government bond yields, particularly real rates after adjusting for inflation. The metal also usually moves in the opposite direction of the US dollar.
Hedge funds up bullish gold price bets most since Trump win/Frik Els:
Several prominent hedge fund managers and billionaires running family offices moved aggressively out of gold and into stocks. That pattern seems to be reversing with hedge funds or so-called managed money investors in gold futures and options add to their exposure to the yellow metal by a fifth last week according to trader positioning data supplied by the government. Overall bullish positioning or net longs held by derivatives traders jumped to 8.2 million ounces, it was the biggest increase in bullish bets since the start of November. That's still well below July's all-time record of nearly 29 million ounces when gold was hitting its 2016 peak but does mark a change in sentiment.
The Central Bank of Turkey had been increasing its gold reserve through gold reserve requirement facility since 2011 as part of its monetary policy/Asli Sahin:
Borsa Istanbul (name of exchange in Turkey), announced in late 2016 that they are moving towards opening a new precious metals vault early 2017 with a capacity to store 1600 tons of gold and other precious metals. While stating they want to attract the countries in the region to store their gold in the Borsa Istanbul Vault, Central Bank of Turkey is also working towards contributing to the capacity usage of the vault with the changes it is making to gold reserve requirements since 2011. Its latest change on 24th February, allows the banks to keep kilo bars in Borsa Istanbul in addition to good delivery bars for their reserve requirement needs. Earlier in 2015, Central bank of Turkey also updated the annual storage costs of Borsa Istanbul as 12 basis points, almost half of Bank of England (20 basis points) making it a less costly option.
10 mines still making good money if the gold price falls 50%/IntelligenceMine:
IntelligenceMine looked at costs at 140 primary gold mines and found 10 operations that would still make money even if gold halves in value from today's levels. IntelligenceMine ranked the mines on an all-in sustaining cost or AISC per ounce basis rather than cash costs, a measure that excludes many overhead outlays and sustaining capital for mine development and ongoing exploration.
Pete:
Due to current NDA's in place, I can't comment on the use of the Tornado Bullion Platform usage to mitigate risk for our miners, but I will say that if your properly hedged at these levels the 50% number looks to be realistic
Gold/People's Daily – China:
China announces plans to increase its annual gold output to 500 tons by 2020 from the current 450 tonnes: Ministry of Industry and Information Technology
Mid-Week Trivia:
When is the 1st record of silver being refined, what year, hint it was BC?
Six hundred million ounces of silver to be consumed in photovoltaic's and ethylene oxide production through 2020/Silver Institute:
The use of silver in photovoltaic (PV) cells and as a catalyst to produce ethylene oxide will together account for 120 million ounces per year of consumption on average from 2016 to 2020, an increase of 32% over 2015 levels, according to a report issued by The Silver Institute in December. The report notes: "On average, we expect that the PV industry will consume 114 million ounces of silver annually during the next five years." The consumption of silver for ethylene oxide will average almost 6 million ounces annually. For both photovoltaic's and ethylene oxide together consumption is expected to reach almost 600 million ounces through 2020, according to CRU Consulting, a global commodities consultancy, which produced the 26-page report for the Silver Institute.
Pete:
As you know by now I have been a strong advocate of silver usage in medicine. Chinese scientists report using silver in a rather unique manner for just this reason:
Silver Institute/Silver helps detect a single bacterium before it grows into deadly infection:
What if doctors could detect a single bacterium in patients before it grew into a life-threatening infection? Balaprasad Ankamwar, Ph.D., associate professor at the Savitribai Phule Pune University in India, offers a method that uses nano-silver to detect infections like those found in the urinary tract, even as small as a single bacterium. The technique uses silver nanoparticles which have been 'biosynthesized' (produced in a living organism) in Neolamarckia Cadamba leaf extract (from the Kadam tree) as the source of stabilizing molecules and silver nitrate as the chemical compound from which the nano-silver particles are extracted. When the resulting mixture is exposed to a Raman laser, a process called Surface Enhanced Raman Scattering (SERS) Spectroscopy, signals that indicate the presence of bacteria are enhanced more than 100 times their size and thus are easier to detect.
China may be a hitch in African Miner's bid for U.S. platinum/David McLaughlin & Kevin Crowley:
What's to keep South Africa's biggest gold miner from buying a U.S. palladium producer? China, perhaps. Sibanye Gold Ltd. is seeking regulatory approval for its $2.2 billion takeovers of U.S.-based Stillwater Mining Co. Adding Stillwater's two Montana mines — the only platinum-group operations in the U.S. and the biggest outside South Africa and Russia — would make Sibanye the world's third-biggest palladium producer.
Hindalco gets environmental clearance for its copper plant expansion/Bloomberg-India Infoline News Service:
Hindalco Industries has received the environment clearance for setting up of a new unit of the cast copper rod plant in Gujarat's Bharuch district, based on the recommendations of the Expert Appraisal Committee. The cost of the project is Rs 240 crore.
Pete's Corner:
The EU just imposed new trading limits on Commodity Limits. In my personal opinion, this goes to demonstrate how out of touch most politicians are today. This has the potential for tens of thousands of high paying brokerage jobs to head back to American shores due to deregulation. As many of the companies that left will be back along with many more looking for tax relief. I hope the EU Commission keeps grinding down on the regulatory standards as these hot markets will be bolstering America as the center for commodity trading once again.
Treasure hunters found iron age gold in farmer's field – the earliest ever discovered/The Telegraph:
Intricate jewelry found buried in a Staffordshire field is the earliest example of Iron Age gold ever found in Britain. The collection, made up of four twisted metal neckbands, called torcs and a bracelet, was discovered by two metal detectorists just before Christmas. Experts say they would have been owned by wealthy powerful women who probably moved from continental Europe to marry rich Iron Age chiefs.
China buys Venezuela and gets Arco Minero which is a key supplier of gold, diamonds, bauxite, copper and coltan. The two Communist regimes sign a development Pac
Buffalo injures CEO of the world no. 1 platinum producer Amplat/Kevin Crowley:
The chief executive officer of Anglo American Platinum Ltd., the world's biggest producer of the metal, was injured by a buffalo while on holiday in December. Chris Griffith "had an encounter with a buffalo and sustained injuries," the Johannesburg-based company said in an e-mailed response to questions Wednesday, without saying where the attack happened. "He is back in the office; we are all wishing him a speedy recovery." He was seen in a wheelchair this week at the Mining Indaba, an industry conference in Cape Town.
China-Venezuela cooperation eyes new development projects/ Victoria Argue:
The South American economy, which is heavily dependent on oil exports, and was devastated by falling crude prices, is getting a helping hand from China to diversify its production base. Six of the 22 accords are related to boosting energy output, including an agreement to build a refinery in southeast China's Gundog Province, called Nana, that will specialize in processing some 400,000 barrels of extra-heavy crude extracted from Venezuela by joint venture firms between Venezuela's state oil company DIVAS and the China National Petroleum Corporation (CNPC).
U.S. coin production tops 1.79 billion in January/CoinNews:
U.S. Mint production jumped in January with the agency's facilities in Philadelphia and Denver striking more than 1.79 billion coins for circulation, the second most for a month than in any since at least 2007 when CoinNews started tracking the data. The production pace soared 157% from December and advanced 18.1% from the same month a year earlier.
Mid-Week Trivia Answer:
Silver's history is long. The first evidence of silver mining dates to 3000 B.C., in Turkey and Greece, according to the RSC. Ancient people even figured out how to refine silver. They heated the silver ore and blew air over it, a process called cupellation. The silver does not react to the air, but the base metals such as lead and copper oxidize and separate from the precious metal.
—
DISCLAIMER: This article expresses my own ideas and opinions. Any information I have shared are from sources that I believe to be reliable and accurate. I did not receive any financial compensation in writing this post, nor do I own any shares in any company I've mentioned. I encourage any reader to do their own diligent research first before making any investment decisions.