On-demand health: Uber Health and the future of healthcare delivery
Technology can make a huge impact on addressing the woes of patients and the growing demands imposed upon medical professionals in the healthcare industry.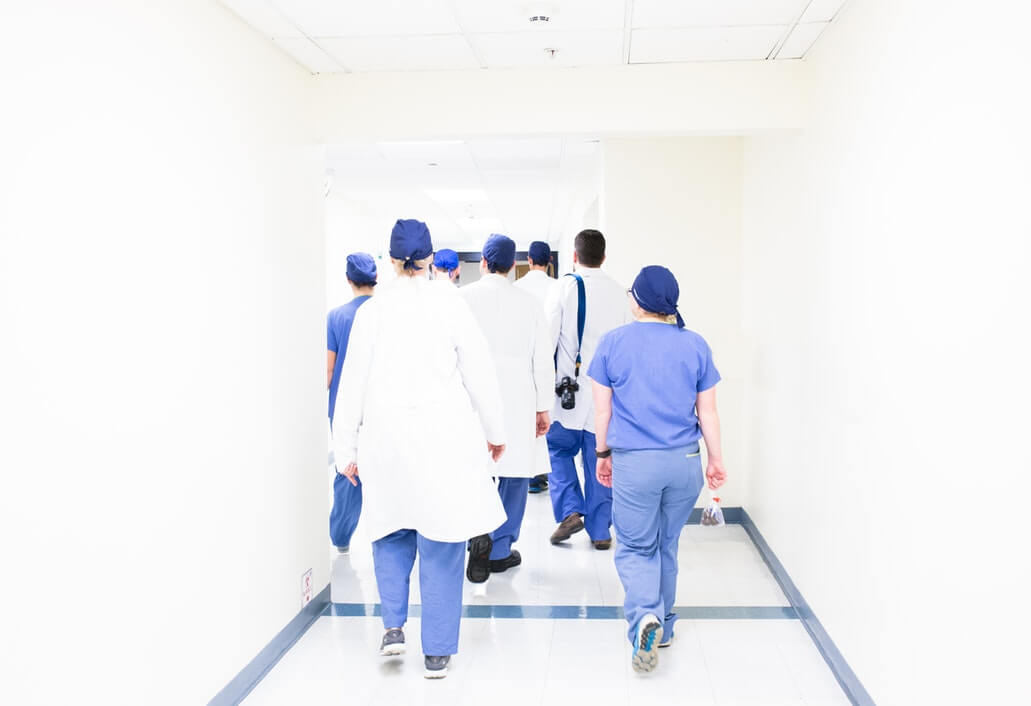 Today, the healthcare industry has undergone a paradigm change braced with ground-breaking applications. And these are bringing services straight to the doorsteps of consumers with reduced cost and better client satisfaction. Technology advancements are helping us in accessing services by leveraging our smartphones. Around 190 million people in the U.S. own a smartphone, fuelling the demand for further developments in the field of mobile health service.
Modern-day startups operating in the healthcare sector are trying to implement a twist by bringing back the good old home doctor visits which were a striking reality a few decades back. Many are referring to this phenomenon as the Uberization of the healthcare sector.
But have you wondered if such demand for healthcare services can actually lower cost and increase access to the healthcare space of the rapidly evolving 21st century? Well, that's exactly what we are going to talk about today by conducting a thorough analysis of each side of the argument.
Investigating the background causes triggering the growth of on-demand healthcare
In-person care faces growing challenges with every passing day. People are finding it difficult to squeeze out time from their busy schedule to visit brick-and-mortar healthcare facilities.
From scheduling an appointment to reaching the actual destination to avail primary care may cost $190 billion every year. In spite of such record spending, 50 percent of the patients are found complaining about trouble in fixing appointments and having to wait for long hours to be able to see the doctor.
A survey conducted in 2017 amongst 15 major metropolitan U.S. cities revealed that the new patient-physician appointment time has undergone a 30 percent increase compared to 2014 figures to reach an average of 24 days. Many-a-times patients are also seen complaining about the inadequate time spent by the doctor while catering to their medical requirements.
Thus, it is understandable that access and convenience to healthcare could not keep pace with the advancements experienced by this sector depriving patients of even the basic care facilities such as immunizations. This is how the idea of Uber Health was incubated to bring healthcare to people within its existing logistic platform.
Milestones achieved by Uber Health
Vaccination, as we all know, is the best option for preventing the spread of numerous diseases. Yet its coverage amongst the adult population is below 50 percent. This is the very reason behind Uber Health's primary focus being the sphere of immunization. Influenza alone levies a cost of $90 billion on the U.S. economy each year. Vaccine delivery remains as one of the biggest challenges accentuated by the fact that 31 percent of unvaccinated adults do not have any regular contact with a health specialist.
A day-long mobile flu care package was launched on Oct. 23, 2014, as an experiment to see if people will open up to the concept of on-demand immunization when it comes to receiving annual influenza vaccine. The delivery aspect of this uber and healthcare vaccine program was rated positively by about 90 percent of the sample tested.
About 95 percent of the users agreed to use services such as Uber Health once it hits the market. Also, the adoption of new edge technology has made 57 percent of the elderly population interested in various digital health options hence enhancing the scope for applications such as Uber Health.
Working mechanism of the on-demand healthcare sector
Patients can directly schedule a house call using the application or the website and by specifying a time in accordance with their own convenience. Upfront description of symptoms, insurance information and address also need to be provided by the patient.
Next, the healthcare experts will visit your home and diagnose your ailment by performing physical assessments, checking vital signs and prescribing further medication. The fees paid by the patient shall depend entirely on the services provided and is almost similar to the charge levied by an urgent care visit although much less in comparison to the emergency department visits. Applications follow-up the entire process by sending a digital summary of all the services provided within the next few hours.
Advantages of applications such as Uber Health
House-call cannot replace specialized treatments such as surgery but definitely brings along an array of benefits as listed down below:
It is much more convenient for the patient who can now take care of their health without having to miss out on work assignments.

Being devoid of an official setting, the doctors get to spend a greater amount of time with the patient to ensure top-notch diagnosis and best care.

Creation of job opportunity for physicians who are on the lookout for some supplemental work depending upon their flexibility. Doctors can work either full-time or part-time on these platforms depending upon their exclusive practices and schedules.

The flat fee for such health services is extremely lucrative for patients who might be underinsured, uninsured or juggling in between healthcare insurance plans.

Lack of price transparency is one of the biggest issues plaguing the healthcare industry. However, patients scheduling health-on-demand can get to know of their estimated fee in advance, which comes as an improvement over emergency room visits where the patients might have no clue about the cost until they receive the bill. A virtual visit is 40 percent less expensive when compared to in-person visit for accessing primary care, 28 percent cheaper for urgent care and 7 percent lighter on the wallet compared to emergency room visits.

Recent studies have revealed that two-thirds of time spent by doctors gets earmarked against administrative paperwork. In-person visit reduces a majority of this regulatory and financial burden faced by physicians in an in-office practice.
Adversities of on-demand healthcare
Healthcare agencies can generate a profitable return only when on-demand healthcare is located in an urban setting. However, this is becoming detrimental to the rural segment that is still outside the scope of on-demand healthcare.

While performing house calls, on-demand doctors can cater to a maximum of 10 patients on a daily basis whereas the primary care doctors can look after 30-40 patients. In spite of bringing along a higher quality of patient interaction and diagnosis, medical specialists are sometimes apprehensive of the opportunity cost of this alternative profession.

On-demand healthcare companies provide a wide array of portable equipment but are still limited when it comes to performing extensive tests and surgeries.

The patient needs to appoint the same doctor for a house call time and again. Else the doctor won't be able to establish personal relationship with the patient making it difficult to carry out long-term care.
Arguments both in favor of and against on-demand health services have brought its advocates to a conclusion that our 21st century world demands an application which will bring along the best of both worlds in terms of on-demand house calls and video consultations.
The Pager application allows patients to describe their symptoms to medical specialists via text messenger who will take the final call regarding whether the patient shall require an in-person visit by the physician or if a video consultation would suffice.
This mechanism will allow both the physicians and patients to benefit from considerable savings in time and yet be in sync with the digital wave of 21st century. Similar services such as Doctor on Demand, Heal, Teladoc, Solv Health, Americal Well, and HealthTap are also gaining rapid recognition as the future of healthcare delivery sector.
What do you think about the on demand healthcare service? Do you have any healthcare app ideas that can change the current situation? You can share your views by commenting below and let us know what do you think about it.
—
DISCLAIMER: This article expresses my own ideas and opinions. Any information I have shared are from sources that I believe to be reliable and accurate. I did not receive any financial compensation in writing this post, nor do I own any shares in any company I've mentioned. I encourage any reader to do their own diligent research first before making any investment decisions.