Woman to Watch: Ulta Beauty CEO Mary Dillon
Mary Dillion's leadership was instrumental in keeping Ulta Beauty relevant in the age of online buying and struggling brick-and-mortar stores.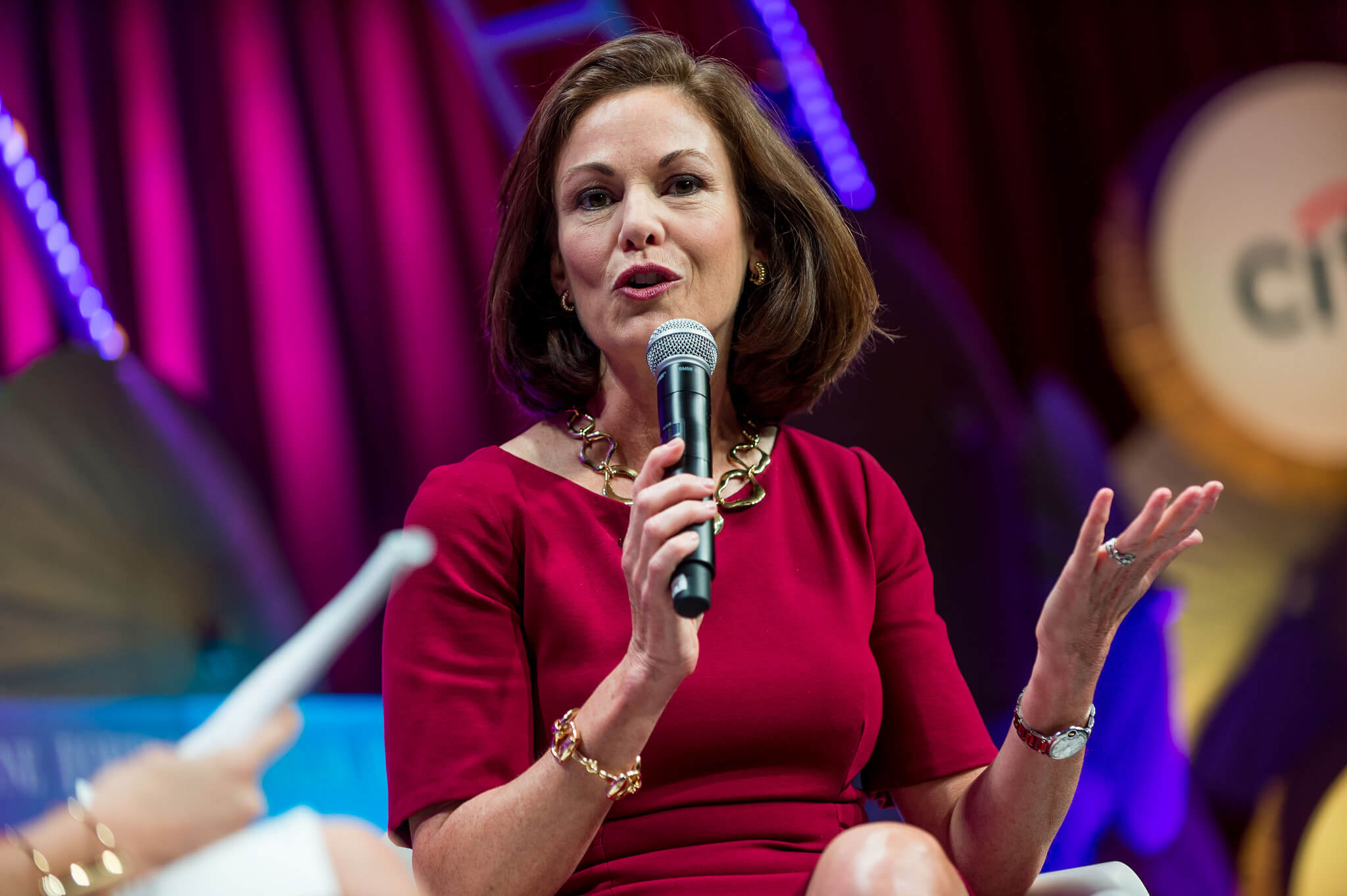 Mary Dillon is the CEO of Ulta Beauty, an Illinois-based retailer chain selling skincare and cosmetic products. Throughout her tenure in the company, she has placed Ulta in the forefront and headlines with stocks, sales and stores going up despite the emergence of online stores and the slow death of physical ones.
All her feats in Ulta was not because of a stroke of luck. She is well-equipped and knowledgeable because of her more than 30 years of experiences in previous consumer-focused companies like McDonald's and U.S. Cellular. And even with so many competitors in the industry, Ulta still managed to stand out under her leadership, making Mary Dillon an eligible addition to the list of women to watch this 2018.
Mary's early years
According to Fortune, Mary is born in Chicago and is the fourth of six siblings. Her father is a steelworker, and her mother is a housewife. Even in her younger years, she has been involved in the retail industry, working in various stores and even giving some suggestions on enhancing their product layout.
In her college years, Dillon studied at the University of Illinois, and to acquire money for her tuition, she worked through a wide range of jobs, including being a waitress, a house cleaner, and a bank teller. A separate Fortune article stated that in her family, she was the first to go to college. In 1983, she received her bachelor's degree in marketing.
A year following her graduation, Dillon joined an executive training program, which was at the Chicago-based Quaker Oats. In the program, she received a starting salary of $29,000, surprising her father because his progress to attain that figure was very slow.
Before Ulta Beauty
Per Bloomberg, Dillon's entry to Quaker Oats served as the start of her career. She became a marketing associate for Quaker's Aunt Jemima Syrup product and later took on the role of director of marketing at the company until 1996.
Dillon climbed her way up the corporate ranks and took more leadership roles such as Snapple Natural Beverages' director of product offerings from 1995 to 1996 and Gardenburger, Inc.'s senior vice president of marketing from 1996 to 2000. She also became the vice president of marketing at Gatorade and Propel Fitness from 2000 to 2002 and at Quaker Foods from 2002 to 2004 and the president of the said segment until 2005.
After her stint in Quaker Oats, Dillon was then employed at McDonald's as its global chief marketing officer and executive vice president, where she supervised the company's global marketing and brand strategy.
Almost five years later, Dillon then served as the CEO and president of U.S. Cellular. According to her CEW profile, the telecommunications company focused on developing more products under her administration and services. At the same time, it also strove to secure its distribution channels, maintain customer satisfaction on the positive side, and donate over $3 million to schools for K-12 educational support.
Entering and leading Ulta Beauty
In 2013, after leaving U.S. Cellular, Dillon was selected to be the CEO of Ulta Beauty, RTT News reported. She replaced Chuck Rubin and became one of its directors as well.
Dennis Eck, who was appointed as Ulta's interim CEO at the time, stated that Dillon "brings strategic vision, a rich consumer marketing background, strong operational experience, and a passion for the customer. Her experience with developing national brands, her expertise in the digital world, and her track record in building strong teams will all be important assets for Ulta Beauty."
When asked about the appointment, Dillon stated, "I am delighted to be joining a company with such a strong track record and tremendous growth opportunities and am excited to be part of the dynamic beauty industry."
In the first cited Fortune report, Dillon spotted some flaws in Ulta despite its good status such as its products almost being similar to the offerings of online retail giant Amazon. She worked on enhancing her company's product lines, presentation and marketing to go beyond Amazon's levels. She also reworked its loyalty program and brought new benefits to entice more shoppers into joining the program.
Additionally, Dillon fortified Ulta's e-commerce sector, and it has since then kept growing from a 2014 sales goal of five percent to almost 50 percent each year. The retailer also established two new distribution centers for e-commerce.
Standing tall in the retail industry
As some retail companies take the fall amid the boom of e-commerce, Ulta managed to stay strong and even secured its place in its shrinking competitive landscape, and there is no denying that Dillon has a hand in it.
Over the past five years, Retail Dive reported that Ulta's net sales received a 22 percent increase, indicating that beauty products are still a hit and the company's saving grace in the retail apocalypse. Dillon also mentioned that Ulta's online sales increased over 60 percent.
Dillon stated that the demographic trends played a part in helping Ulta stand its ground, saying that "[w]e happen to believe we live in a world that will continue to need connections, and beauty plays a large role in that."
In order to keep Ulta in high ground, Dillon said that it is entertaining the idea of "next-level partnerships" such as collaborating with social networking behemoth Facebook on a test to gauge the impact of advertising and social media on online shopping.
Ulta's 2017 financial results and stocks increase
Ulta has released its Q4 and full-year financial results for 2017 earlier this month, Daily Herald reported. They indicated a 15.7 percent increase in its Q4 2017 revenues, rising from $1.58 billion in Q4 2016 to $1.94 billion. Its full-year sales also got some good news to offer as it reached $5.88 billion.
Following the report of the financial results, Ulta's stocks suitably skyrocketed by 7.6 percent, according to Market Realist. It also stated that the outcome of the company's sales met the expectations of analysts.
Opening more stores
For 2018, Ulta will be working on establishing more stores. As what Springfield News-Sun reported, the beauty store chain aims to open an estimate of 100 stores this year along with the renovation of 17 existing branches. However, the new stores' locations are still not revealed. At the end of fiscal 2017, Ulta has counted 1,074 stores in operation in 48 states.
Furthermore, Dillon said that this year, the company is distributing a part of its tax reform benefits for its employees and for its investments "to drive growth and innovation."
(Featured image by Stuart Isett via Flickr. CC BY-NC-ND 2.0)