Universal Music Group sets new sales records, Emirates to sponsor USA Rugby
USA Rugby has come to an agreement with Dubai-based Emirates Airlines that will make them the title sponsor for a two-game rugby series this summer.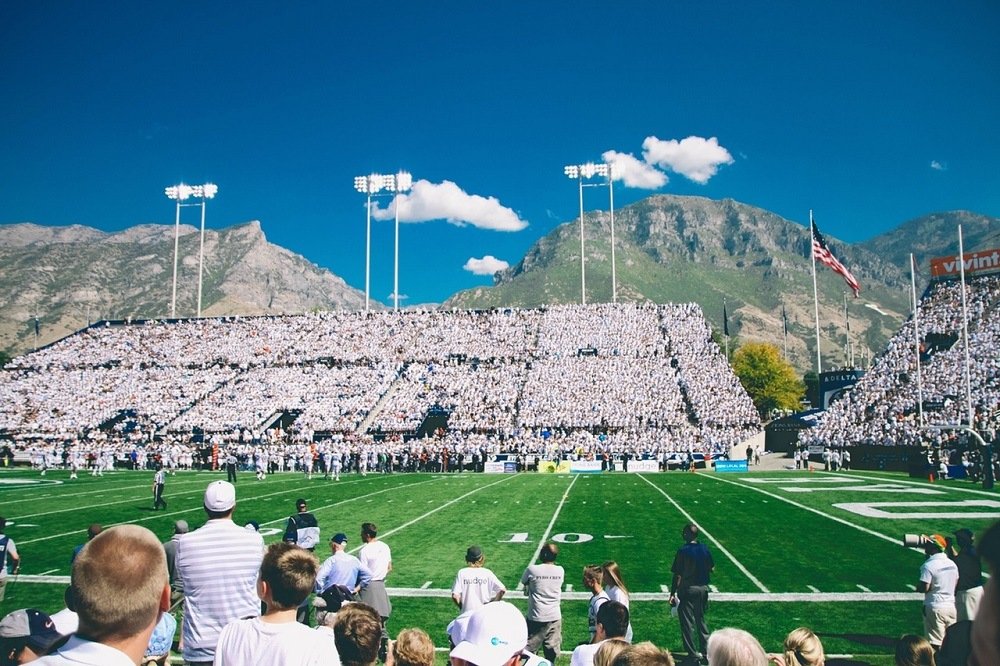 Latest weekly SET News: Spotify announced three original music business podcast series, Pandora has agreed to an exclusive partnership with A Million Ads and much more.

Universal Music Group sets revenue record
Universal Music Group had its best-ever fiscal year in 2016, thanks in large part to an increase in streaming revenue. For the first time ever, streaming revenue beat out physical music sales. This change allowed for Universal Music Group to increase total revenues despite download sales dropping by nearly $300 million. If you ignore all licensing revenue, streaming accounted for 42.8% of Universal's music revenues in 2016, compared to 28.2% for the previous year. Expect this trend to continue, as streaming services are continuing to gain popularity and should continue to see revenue increases for several years to come.
Spotify to add three original music business podcasts
After announcing last year that they were planning on creating more original content, Spotify is finally beginning to do so. The company has announced three new original podcast series, each of which takes an inside look at the music industry. These podcasts are likely to generate a decent following but should be a sign of greater things to come from Spotify. The first of the three podcasts, Showstopper, debuted last Thursday, while the other two are scheduled to premiere later this spring.
Dynamo enter partnership with Roc Nation
The Houston Dynamo have hired Jay-Z's Roc Nation Sports as their exclusive agency of record. The company will be tasked with selling sponsorships and creating entertainment opportunities for BBVA Compass Stadium. The full-service entertainment company is also likely to be heavily involved in searching for a new jersey partner for the team. This is the first time that Roc Nation Sports has been hired by a team or venue, according to their president Michael Yormark, and the deal could lead other teams to follow in the Dynamo's footsteps and establish similar partnerships in the near future.
Emirates to sponsor summer rugby series
USA Rugby has come to an agreement with Dubai-based Emirates Airlines that will make them the title sponsor for a two-game rugby series this summer. Emirates has been the jersey sponsor for the USA Rugby team since 2008. The international matches between the USA and Ireland will take place at venues outside of New York City and Atlanta. This is the first time that USA Rugby has offered a series title deal. The financial terms of the agreement were not disclosed.
Pandora debuts personalized advertising
Pandora has agreed to an exclusive partnership with A Million Ads, a company that focuses on dynamic, creative, and personalized audio. Together, the companies will work to bring personalized advertisements to the users of the popular streaming service. The audio ads will be customized to users according to factors such as gender, age, and zip code. The real-time advertisements will also take into effect the current weather conditions, time of day, and location of the user to create a unique marketing experience, unlike anything that has previously been used in audio advertising.
New Balance ready to make Lindor face of brand
Cleveland Indians shortstop Francisco Lindor has signed a long-term endorsement deal with New Balance. According to the company, New Balance will be the on-field footwear and off-field apparel provider for Lindor. The company hopes that Lindor will be the face of its baseball category of products. Coming off of a World Series appearance and a Gold Glove award in his first full season, the deal could end up benefitting New Balance greatly if Lindor continues on the path towards becoming one of the league's biggest stars.
Olympics causing struggle between players and NHL
A few months back, NHL commissioner Gary Bettman was quoted saying that the league would only consent to the players' participation in the 2018 Pyeongchang Olympics if the players agreed to extend the current collective bargaining agreement an additional three years. Not surprisingly, the NHL Players' Association quickly rejected that offer.
The two sides remain at an impasse, with the Players' Association maintaining that they will be participation in the upcoming Olympics. It is not unexpected that the league would want the players to refrain from participating, as the Olympics cause a logistical nightmare for the NHL while offering little in return. This issue could persist for some time until the two sides come to a mutual agreement, but it's unlikely that this problem will cause any longer term labor disagreements between the NHL and NHLPA.
Officials unveil "SoccerCity" plans for San Diego
This week, officials unveiled plans for a proposed project in San Diego titled "SoccerCity." The project is estimated to cost upwards of $1 billion and would include up to 4,800 homes, 3 million square feet of office and retail space, and 55 acres of parks. The development would be constructed on the site of the current Qualcomm Stadium, the former home of the San Diego Chargers. The group behind the project hopes to make the idea a reality within the next 15 years, and in doing so will be turning a city liability (Qualcomm) into an asset that provides property, sales, and tourism taxes to the city.
Fox Sports Live to be canceled
FS1 has announced the cancellation of the studio show Fox Sports Live. The sports news and highlights show debuted in August 2013 on the same day that Fox Sports launched FS1. The show was highly publicized at launch, and Fox had hopes that it would grow to become as popular as ESPN's Sportscenter.
Unfortunately, the show never quite lived up to the hype, and the network decided to go in a different direction by focusing more on opinion-based shows. FS1 will not renew the contracts of the show's hosts, Dan O'Toole and Jay Onrait, which expire at the end of March. The open time slot will be occupied by MLB Whiparound once the MLB season begins.
Facebook shifting focus to Live Sports
Recent reports have suggested that Facebook and Major League Baseball are in talks to live stream one game per week on the social media platform. Facebook hopes to use live sports as a catalyst to drive revenue and user engagement, similar to what Twitter did when they acquired the rights to broadcast Thursday Night Football from the NFL.
Facebook is already looking into the creation of a TV app, which would allow users to view videos and live streams from the website directly on their TV. This app could play a significant role in landing future streaming deals, as the MLB and other leagues know that fans still prefer to view the game on their TV as opposed to a mobile device or laptop.
*SET is an industry term and trademarked acronym owned by Simkins, standing for "Sports Entertainment Talent"
—
DISCLAIMER: This article expresses my own ideas and opinions. Any information I have shared are from sources that I believe to be reliable and accurate. I did not receive any financial compensation in writing this post, nor do I own any shares in any company I've mentioned. I encourage any reader to do their own diligent research first before making any investment decisions.