UPDATE: Repair for Hurricane Harvey damages projected at $160 billion
Damages that Hurricane Harvey brought in Texas are estimated to be higher than the combined costs of Hurricanes Katrina and Sandy.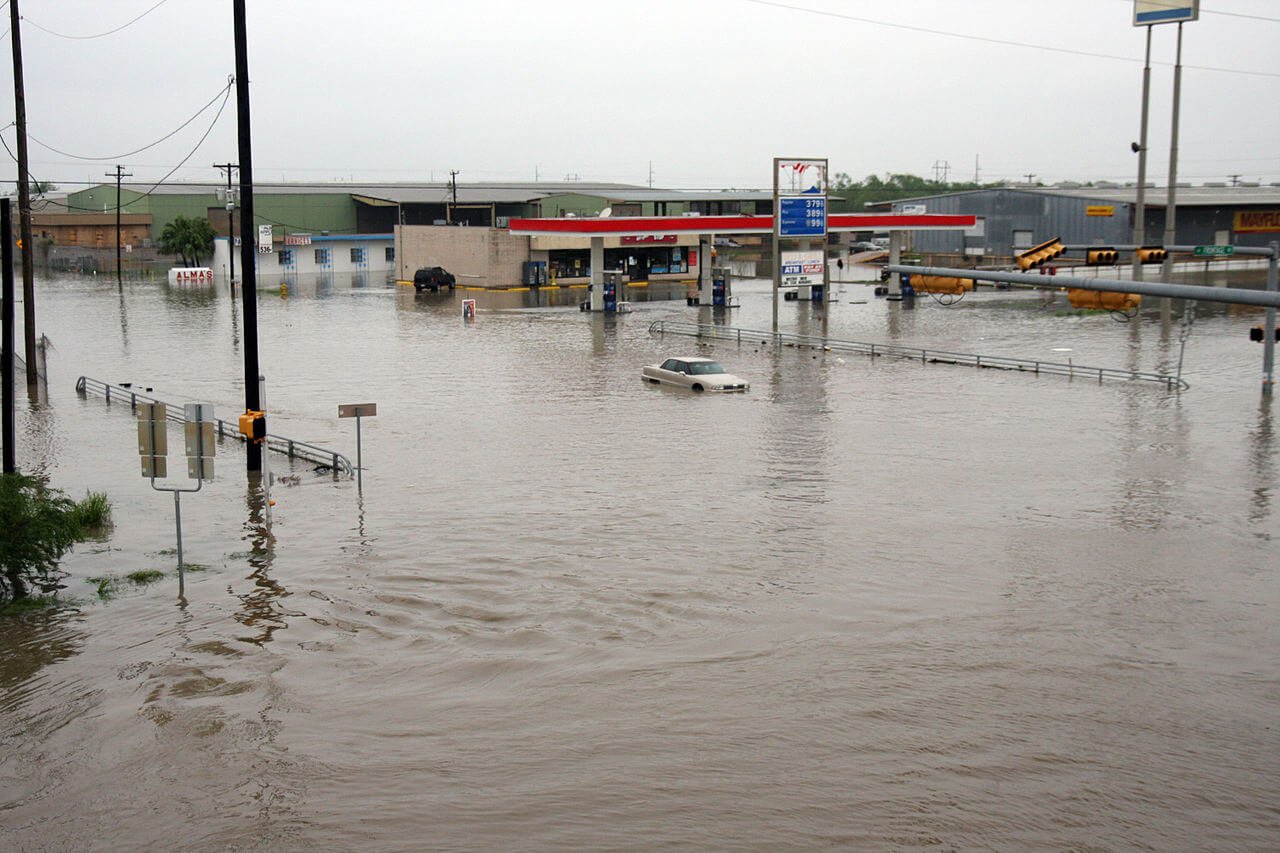 Estimates of what it will cost to address the destruction wreaked by Hurricane Harvey are projected to be somewhere in the range of $160 billion, with work that will be required in Texas accounting for most of that total. As difficult as it is to believe, that's more than the total cost of Hurricane Katrina and Super Storm Sandy combined. Texas is now officially the new "hot spot" for government contracting of almost every imaginable type. 
The Federal Emergency Management Agency (FEMA), the U.S. Coast Guard, the U.S. Department of Energy and the U.S. Department of Health and Human Services now have 5,000 officials in Texas, but the storm is still active and the flooding has not subsided. Once the crisis is calmer, cleanup and rebuilding will begin. It will continue for years.
More than 5,000 officials of federal agencies are already on the ground in Texas. Even as military helicopters continue to rescue residents who have no other way out of their flooded homes and communities, officials with the Federal Emergency Management Agency (FEMA), the U.S. Coast Guard, the U.S. Department of Energy and the U.S. Department of Health and Human Services are already involved in cleanup and recovery issues that will rely heavily on private contractors.
At the local level, emergency management directors coordinate disaster-relief efforts in Texas, working with elected officials, public safety personnel, non-profits and community-based organizations offering assistance. Their efforts are well-planned-out sometimes years in advance and regularly updated, resulting in a smooth and effective emergency response at all levels.
While these local officials are busy leading the immediate response, federal officials are not far behind with their own emergency and disaster plans to assist communities with recovery.
The federal government, particularly FEMA, stockpiles essential emergency supplies that can be quickly distributed to hard-hit areas. The federal agency keeps around 1.1 million such items on hand, valued at approximately $96 million, as part of its Initial Response Resources (IRR). Ramping up to distribute items such as water, food, cots, tarps, roofing sheeting, and blankets is executed according to successful plans used during past natural disasters.
Before disasters occur, FEMA also uses FedBizOpps to solicit items that will be required during an emergency. Private-sector firms can contract with FEMA through FedBizOpps for items such as infant/toddler products, durable medical equipment, consumable medical supply kits, cargo vans, generators, leased copy machines and more. For services, FEMA turns to the General Services Administration (GSA) Army Corps of Engineers.
With rain at an all-time record in the Houston area, and double-digit rainfall continuing in Southeast Texas, Gov. Greg Abbott reminded Texans Wednesday, "The worst is not yet over." He said there will be immediate and ongoing challenges for a very long time.
During this immediate period and the recovery period that follows, private-sector firms will be awarded contracts to assist government entities as more Texas counties are added to Presidential Disaster Declarations, qualifying them for assistance. Some contracts may be awarded on an emergency needs basis, without the usual red tape of pre-registration and qualification. Other contracts may be awarded through federal agencies or at the local levels of government.
Many state and local governments do not have either the financial resources or the human resources to deal with the myriad of problems they face as a result of this record-setting storm. They will turn to the private-sector for management services, transportation, debris cleanup, transition housing, construction, food service and health and medical supplies and services.
FEMA also offers a Public Assistance Grant Program following a disaster declaration. Eligible public facilities that are damaged and need repair, replacement or restoration can qualify for these grants and contractors with pre-arranged emergency contracts can be reimbursed for these kinds of services. Private sector firms usually are hired to help governmental entities oversee large federal grant programs.
In 2012, $2 billion in assistance grants was issued after Super Storm Sandy, with additional funding coming later.
While FEMA's Procurement Disaster Assistance Team also moves into an affected area to offer disaster assistance, contracting opportunities for private firms for rebuilding may also be offered through state or municipal governments.
Local contractors will be needed in various ways but surely to sub contract to large prime contractors. In a perfect world, local contractors would have already registered prior to the disaster with FEMA's System for Award Management (SAM). Those companies that went through that process and submitted a vendor profile form will be first in line for work. FEMA does not keep a preferred vendor list, but registering and submitting a profile expedites everything in emergency situations.
With a current price tag estimated at $160 billion for emergency and recovery efforts, the private sector will play a major role in providing for cleanup and revitalization. Contracting opportunities will be plentiful for thousands of companies and Texas and Texans will welcome their assistance.
—
DISCLAIMER: This article expresses my own ideas and opinions. Any information I have shared are from sources that I believe to be reliable and accurate. I did not receive any financial compensation in writing this post, nor do I own any shares in any company I've mentioned. I encourage any reader to do their own diligent research first before making any investment decisions.