How to upgrade your pharmaceutical supply chain
Efficient and advanced temperature monitoring, control and response can be achieved by pharmaceutical companies through automative processes.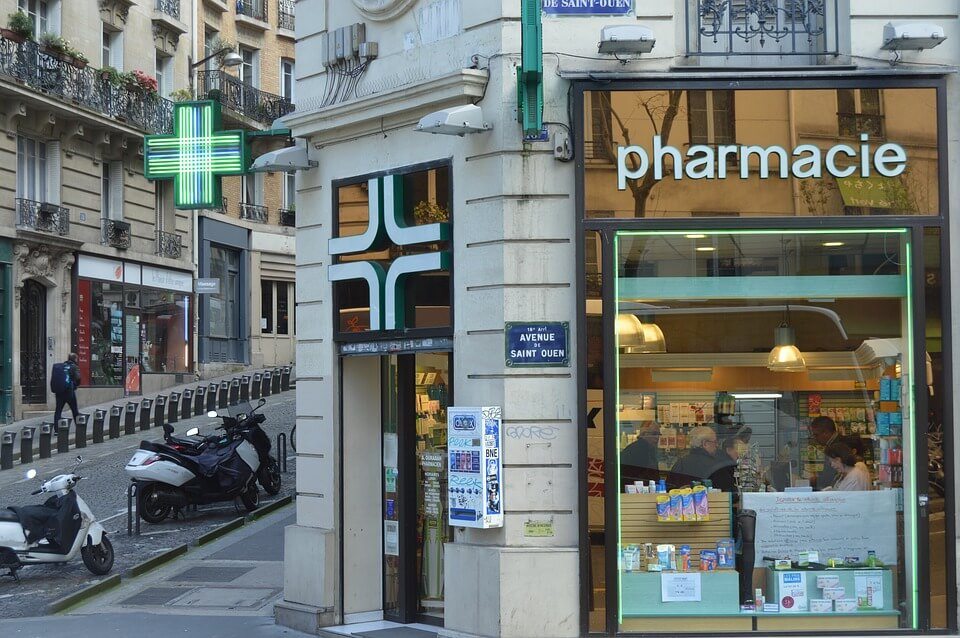 Modern technologies are doing a lot to transform the current state of the world. But it's not just the major platforms like AI, machine learning, robotics and automation that are making a difference. In the supply chain especially, the internet of things, or IoT, is also making a dent.
IoT involves connected, smart devices that are aware of their surroundings, often collecting and reporting data back to a source. They can also interface with other connected devices or systems nearby. A smart plug, for instance, can remotely power and operate an electronic device. It can also be set to operate on a schedule, turning on or off when programmed to do so. Embedded with smart sensors, it can even make whatever it's connected to more efficient—cutting down on something like energy consumption.
In the supply chain, devices such as sensors can keep an eye on various aspects of the industry. Imagine a small sensor monitoring storage temperatures for perishable foods, which is also connected to a temperature control system and can change values as necessary.
Pharmaceutical temperature monitoring systems especially can benefit from IoT smart sensors. They can help make sure freezers stay at -80 degrees Celsius to keep medicine and stored substances healthy.
It's a promising concept, but how and why does it work?
Why IoT can make a difference in the pharmaceutical supply chain
By nature, IoT devices and sensors aren't just smarter—they are also more convenient and more interactive. In a traditional setting, managers and administrators would monitor temperature readings and act when necessary. The latter would require them to physically respond in most cases, which can be difficult depending on how and where the affected hardware is.
IoT, on the other hand, favors remote access and automation. In cases where inaccessible errors occur, IoT technology affords a greater level of insight and control. Even from far away, they can monitor the systems in use, adjust temperatures and communicate with local teams to remedy issues. It can help teams eliminate damage to the packaging, temperature shifts or problems and even reduce transportation delays.
The technology can cut down on damage, as well as excess waste. You'll no longer need to discard products or supplies due to inappropriate storage, transportation or handling.
How to upgrade your existing chain
An IHS Markit analysis report reveals the IoT market will grow significantly from 15.4 billion devices in 2015 to 30.7 billion devices by 2020. When 2025 rolls around, that number should be even higher, at 75.45 billion.
And the driver of most of that growth will be the business and enterprise worlds. Many have realized the true potential of the technology—including its importance in all modern supply chains.
So, how can you get on board? How do you upgrade or outfit existing systems with IoT equipment?
Step one is to explore the types of sensors and devices that will help make your chain better. With the right systems, you can move away from cold-packs or temporary cooling containers for good. Instead, fleet-based shipping methods with better packaging, temperature visibility, and real-time notifications are the way to go.
GPS and RFID devices can monitor your chain more closely along its entire route. Smart sensors can be embedded close to your pharmaceutical goods to measure temperature, force, and various handling stats. Remote assistive devices can put you back in control, even when the goods are not in your hands.
Imagine getting in touch with a transport driver, in the middle of their route, to let them know a package is seeing lower temperatures and may need to be discarded or rewrapped. They can take the proper action before the goods reach a consumer's hands, further preventing contamination, waste, and harm.
—
DISCLAIMER: This article expresses my own ideas and opinions. Any information I have shared are from sources that I believe to be reliable and accurate. I did not receive any financial compensation in writing this post, nor do I own any shares in any company I've mentioned. I encourage any reader to do their own diligent research first before making any investment decisions.