5 US cities with the worst cell reception and how to fix it
For the US cities with the worst signal reception, the struggle is real. Take a look at what plagues Hudson Valley, Omaha, Lancaster, Santa Rosa and Denver and how they try to solve this problem.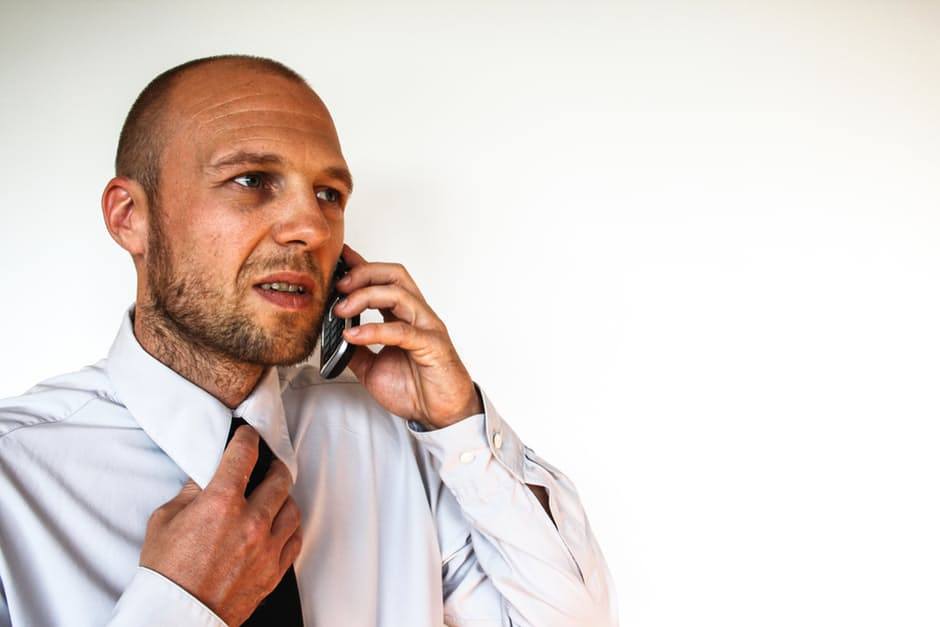 Calls dropped out. Transmission of data seemed to take on forever. Cracked connection took the fun out of FaceTime and video streaming. All of us have endured these infuriating inconveniences at some point in time. 
However, it is safe to say that not many of us have suffered what the residents and visitors in some of the most cell-signal-challenged cities in the United States had to go through. If you are having a bad hour because of some obstacle cramping your cell phone activity, then take a look at the following to get some possibly encouraging perspective. You're probably still having a better time than most.
Research company Root Metrics ranked the US cities with the worst cell reception in the entire country, with number one as the worst of the lot:  
Hudson Valley, New York

Omaha, Nebraska

Lancaster, Pennsylvania

Santa Rosa, California

Denver, Colorado
These cities had the most number of dropped calls, slower download speeds, weaker regional coverage, and poor network reliability.
Denver's mountains, population
Michael Roberts, a Denver native, writes in West Word of "sluggish connections" and frequent disruptions that "play havoc" with the band of their local FM radio stations. Telecommunications providers have tried to improve the service by installing 4G networks, but the effort did not yield any significant results.
Roberts thinks that it's the mountains surrounding Denver that block the cell signals. Other industry analysts have speculated that the city's growing population is putting a great amount of stress on the network. An increasing number of people in the city means an increasing number of mobile users. Current regional networks, as well as the telecommunications providers, might not be strong enough to handle this.
Telco failures in Santa Rosa
The residents in Santa Rosa, California, who were interviewed by The Press Democrat, were more elaborate in their complaints against the weak cell phone signals that they had suffered. One Verizon subscriber likened the ordeal to the "days of the flip phone," when he literally had to park himself on his sofa which was near his home window, just to get a signal.
Another Verizon-subscribed resident complained that static would crackle through her phone every time she tried to initiate a call. Paying Verizon additional funds to boost transmission did not work.  Neither did an extra cell tower added by competing telecommunications provider AT&T. One of their subscribers lamented that he would still count it a lucky day if he could have a 75 percent chance of getting  data and voice. Some of these Santa Rosa subscribers said they are severely tempted to cancel their unlimited data plans. Only their children who still clung to this service, regardless of its inefficiency and inconsistency, held them back.
Finding a way around the challenge
The telecommunications providers are hard-pressed to explain the abysmal performance of their carriers. Additional subscribers are not an adequate explanation, as similar growing numbers in other places like Los Angeles and New York City did not create a disruption in cell and data transmission.
Desperate times can call for desperate measures. While these cell-signal-challenged subscribers wrestle with the troubles of crawling video images, tortuously slow download times and sudden call drops, disconnecting from the internet totally is never seen as an option. The web is part of one's life; cutting it off is like severing yourself from your own limb. It's highly advisable to check out the alternative solutions.
Femtocells, network extender, and boosters
The New York Times recommends getting your own personal cell site or femtocell. It connects your cell phone to your carrier's broadband services. It strengthens your calls and can send data within a distance of 3,000 to 5,000 meters. AT&T and Verizon offer competing versions with a price range from $150 to $250.
These US cities with the worst cell reception can also rely on 5BARz International (OTC: BARZ). The California-based tech firm produces and markets the network extender, which is not dependent on any one carrier. It is a plug-and-play portable device that enhances weak cellular signals of 10 mobile devices within a 4,000 square feet radius. The network extender has been found to be effective in areas hard-pressed to lock on to cell signals. Those include densely populated areas, remote resorts and places surrounded by mountains or tall buildings.
Small Biz Trends recommends another booster, the EZ 4G LTE, that can raise the power levels of fading cell signals, but this model does it through an antenna. It covers 3,000 feet and is designed more for offices than a home.
Difficult as it is to believe, there are these US cities with the worst cell reception. These problems that should have been discarded in the talk-and-text era, are still very much present. Still, given the millions of users' increasing need for connectivity, innovations will be created to address their situation, until they catch up with the digital race.
—
This article may include forward-looking statements. These forward-looking statements generally are identified by the words "believe," "project," "estimate," "become," "plan," "will," and similar expressions. These forward-looking statements involve known and unknown risks as well as uncertainties, including those discussed in the following cautionary statements and elsewhere in this article and on this site. Although the Company may believe that its expectations are based on reasonable assumptions, the actual results that the Company may achieve may differ materially from any forward-looking statements, which reflect the opinions of the management of the Company only as of the date hereof. Additionally, please make sure to read these important disclosures.