US Congress needs to respect the importance of airports
Major airlines want Transportation Secretary Elaine Chao to reject proposals for additional airport tax, but without it, much-needed upgrades won't have any funding.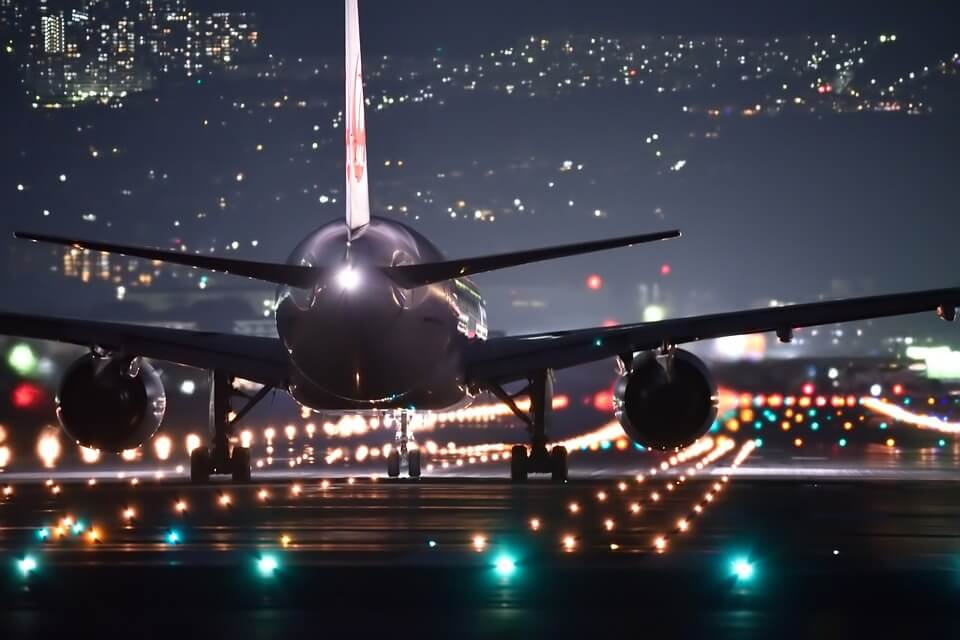 As the fight over funding rages on in Washington, Congress is suggesting new ways to scoop up revenue that could have a negative impact on America's airports. A Senate proposal to nearly double the passage facility charge, which is known as the airport tax, has executives of six airlines urging Transportation Secretary Elaine Chao to reject the proposal and help them fight this latest attack on airports. In a letter to Chao, those major airline leaders pointed out that 17 existing federal fees on airports, totaling more than $24 billion, now account for nearly 21 percent of the cost of a round-trip ticket for citizen travelers.
The Airports Council International estimates the United States needs $100 billion in infrastructure funding over the next four years just for critical repairs and expansions at U.S. airports. Congress is not going to help with that kind of funding.
As a result, some cities such as Mt. Pleasant, Utah, have announced a decision to abandon plans for new airports. That's because they have no funding. Other airports are more aggressive and many are turning to alternative funding options and plan to move forward without federal funding assistance. Airport needs are great and also diverse. While a large majority of airports in Europe and other countries are privatized, American airports are not … but they are suffering because very little public funding is available to them.
Although airports generate a huge percentage of the country's GDP and create thousands of jobs, the last major airport in the U.S. was built in 1995 — 23 years ago. The majority of federal funding over the past decade has primarily gone to small airports for small projects.
The U.S. Army Corps of Engineers has given U.S. aviation infrastructure a grade of "D," noting that 24 of the top 30 U.S. airports will soon experience "Thanksgiving-peak traffic volume" at least one day every week. And the projections are that if the U.S. does not invest in airports soon, the crumbling infrastructure could cost the country 257,000 jobs and $337 billion in lost GDP. Deteriorating airports are a security risk and delayed flights (which are common in the U.S.) deter travel from abroad. America no longer has a single airport in the Top Airports in the World.
Here's hoping that some private-sector firms will emerge to collaborate with airport executives and that alternative funding sources will be interested in investing. Let's also hope that elected leaders continue to be visionary and proactive in investing in airports. One good example is Georgia Gov. Nathan Deal who has earmarked $25 million for aviation-related projects in 11 counties in his state. Municipal leaders in Carlsbad, California, are considering a special bond election to fund the expansion of their airport's runways and to make other improvements.
Lambert International Airport in St. Louis, Missouri, is in desperate need of repairs that the city cannot pay for and as a result, the city is exploring options to privatize the airport. An advisory team has been formed and the group will make recommendations as to how the city should move forward. Last month, the team announced that a public-private partnership would be the best option, so a plan is being developed to solicit interest from potential private-sector partners in the next few months.
The Allegheny County Council in Philadelphia has a $1.1 billion plan to modernize Pittsburgh's International Airport. The plan outlines numerous major renovations for the 25-year-old airport, including new construction of a building with 51 gates as well as a new international arrivals area — with new technology and baggage systems. The project is scheduled to break ground in 2019, but the solicitation process will begin this year.
Last week, the Glendale City Council in Arizona approved moving forward with plans to update the city's airport. The plan includes a 75-acre east side development that will mirror the west side with the same number of taxiways and hangars.
State leaders, municipal officials, county judges and commissioners in many parts of the country are moving forward without federal assistance — but that is not an easy task. New York has major renovations underway with capital investment from a private-sector partner and some other large airport upgrades are underway because of capital investment from alternative sources. That is good for all citizens because waiting for funding that may never come from Congress is a risk the country can't afford. Taxpayers, citizens and travelers should hope that Congress will respect the economic impact of airports as well as the global positive impact that upgrading them will make.
—
DISCLAIMER: This article expresses my own ideas and opinions. Any information I have shared are from sources that I believe to be reliable and accurate. I did not receive any financial compensation in writing this post, nor do I own any shares in any company I've mentioned. I encourage any reader to do their own diligent research first before making any investment decisions.