US government shutdown halts federal funding for critical rebuilding needs
A US government shutdown is paralyzing the country, and here's how it's affecting rebuilding needs.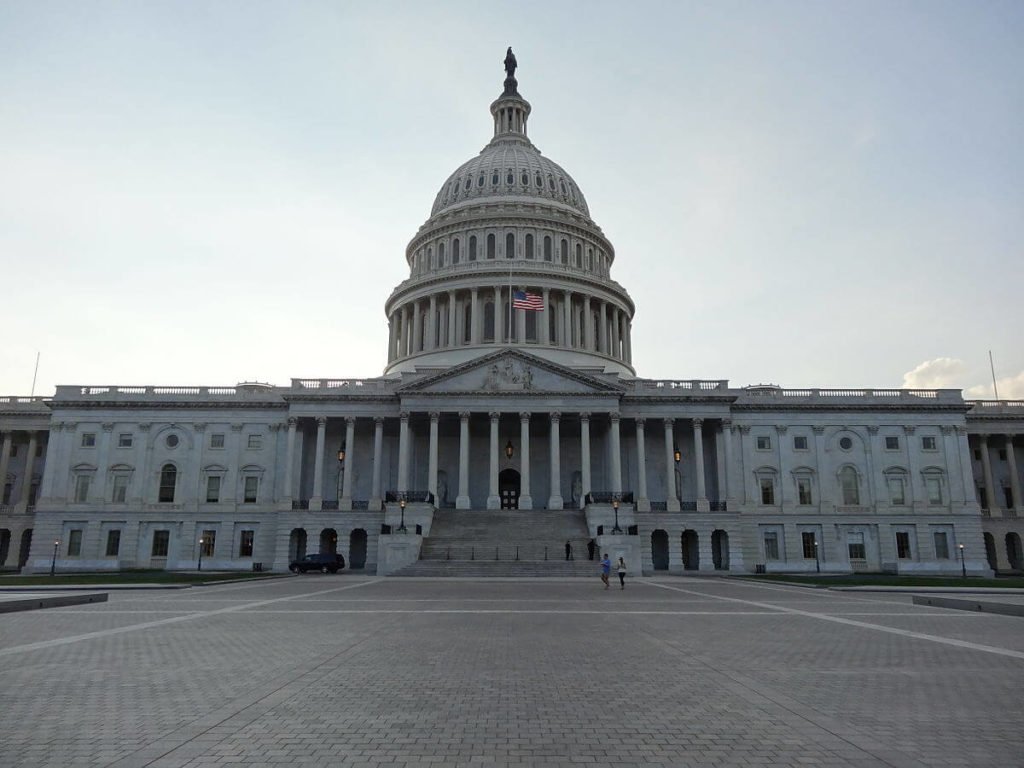 Citizens and public officials continue to wait…and wait…and wait! It has been almost 18 months since Hurricanes Harvey and Irma devastated the U.S. Gulf Coast. It's been almost a year since Congress earmarked $16 billion in federal funding for rebuilding and resiliency efforts. Yet, states impacted by the disasters have yet to see the $16 billion that was promised by Congress.
What has happened? Eleven months after Congress passed the funding bill, the Trump administration has never issued rules telling states how to apply for the money. One has to question how this is possible.
On Jan. 2, Texas Land Commissioner George P. Bush sent a letter to Office of Management & Budget Director Mick Mulvaney calling for his department to approve rules for publication which would allow the funding to be allocated. Bush wrote (as many others have as well), "We cannot afford to wait any longer."
But, the country is stalled because of a government shutdown. There are no workers to deal with rules or oversee anything. President Trump has threatened to declare a national emergency and according to some sources has asked about reallocating funds earmarked for Harvey and Irma recovery to his border wall if Congress does not give him the funding he wants.
If he should declare a state of emergency, it is very possible the administration would redirect portions of the $16 billion approved by Congress for Harvey and Irma recovery to the wall. Given the contentious nature of such a ruling, the funds would likely then be trapped in court battles for years, leaving already damaged areas with little hope of ever seeing the funding while ensuring that the regions will be even more vulnerable to the next hurricane season.
In February 2018, following a string of severe natural disasters in 2017, Congress provided $16 billion for disaster mitigation. The objective was to build better defenses against hurricanes, floods and other catastrophes. And the plan was to do it before the next hurricane season. But nothing has happened. Never has it taken the federal government this long to process these types of awards.
The money is intended to be split between Puerto Rico ($8.3 billion) Texas ($4 billion), Louisiana ($1.2 billion), the U.S. Virgin Islands ($774 million) and Florida ($550 million). That leaves thousands of citizens, businesses and public officials just standing and waiting. Many are wondering if the funding will ever be received.
Hurricane Harvey caused an estimated $120 billion in damages in Texas. And, a substantial amount of federal aid has been sent to the state – just not all the funding that the state anticipated. Some projects are on the launch pad and others are being rolled out incrementally.
Originally built in 1959, the Pelican Island Bridge in Galveston County has seen its fair share of hurricanes, but Hurricane Harvey hit it extremely hard and it appears to be standing on its last legs. Plans have been in place since 2013 to replace the bridge which crosses the San Luis Pass but funding for the $91 million project has not been available. When discussions turned to resiliency efforts post-Hurricane Harvey, the Pelican Island Bridge was on the top of the county's priority list. With all funding stalled in Washington D.C., the concern is that the bridge may be entirely too weak and vulnerable to weather another storm.
The public works building in Friendswood, Texas, was destroyed during Hurricane Harvey, almost a year and a half ago. Funds to rebuild are part of the money waiting for authorization in Washington. Currently, the city is leasing office space while waiting for funding. The city is now considering a bond election to rebuild the public works building as well as improve the city's drainage system.
To protect Louisiana from future floods, the Louisiana Department of Transportation spearheaded a project to rework the Comite River Diversion Canal. It is a large project that will involve a 12-mile-long diversion channel, diversion structures, guide levees, low-flow augmentation pumps, an earthen closure and more. Costs could reach $3 billion and the projected costs will, without doubt, escalate as more months pass. The much-needed renovations would help control water flow in light of potential flooding, and without federal funding, these projects will remain stalled and leave Louisiana vulnerable during the 2019 hurricane season.
In 2017, the city of Miami, Florida, passed a $400 million general obligation bond that allocated $200 million to sea level mitigation and adaptation measures, such as storm-drain upgrades and pumps and seawalls. Another $100 million was allocated to replace affordable housing. But, because additional funding was needed for these large projects, the city instead has started using the funding on smaller projects it can address in the short-term, such as fixing roads and parks. The city has not yet addressed the bigger issue of sea level rise or affordable housing. The delay is blamed on the fact that additional funding from the federal project has stalled. Neither voters nor city leaders are happy about the situation.
The government shutdown is now affecting the country in thousands of ways…these examples are just additional ways that Americans are suffering.
(Featured image by EMW via Wikimedia Commons. CC BY-SA 3.0.)
—
DISCLAIMER: This article expresses my own ideas and opinions. Any information I have shared are from sources that I believe to be reliable and accurate. I did not receive any financial compensation for writing this post, nor do I own any shares in any company I've mentioned. I encourage any reader to do their own diligent research first before making any investment decisions.