US stock exchange welcomes recreational marijuana investors
With its pending legalization in over 21 states, marijuana is making headlines in the stock market. Here's some advice if you plan on investing.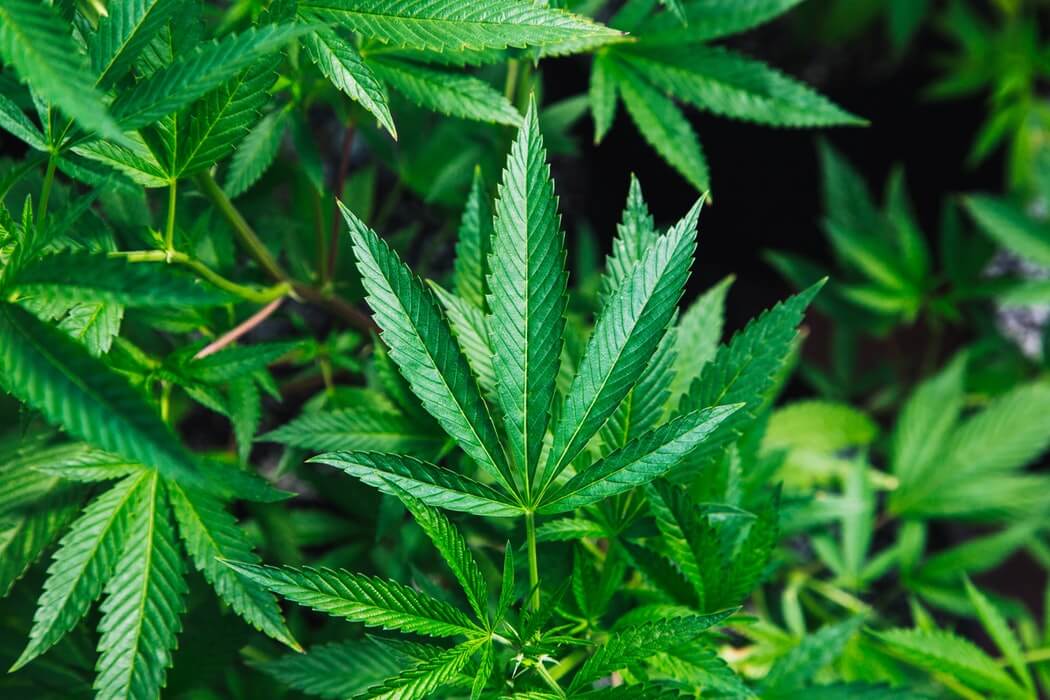 Glenn Beck might tell you to buy gold, but Willie Nelson has other advice. That's because in 2018, you can officially purchase shares in companies that distribute recreational marijuana and marijuana accessories.
It's been a long time coming but marijuana producers are coming-of-age on America's largest public trading floors like the NYSE and NASDAQ. There's even a marijuana index that tracks the health of companies in the overall sector.
So, should you buy-in today? As with any stock, you should consider multiple factors before you put money down. Here's what you need to know about the new era of pot stocks.
Define "legal"
But wait. Isn't using marijuana still a federal crime? And by that logic, aren't these companies liable to go under and lose all value if you invest in them? That scenario is possible but quite unlikely. Here's why.
Currently, there are 21 states pending legalization of marijuana in some format. Pioneering states like Colorado and California already make marijuana legal for recreational use — in those places, it is being used to generate tax revenue. It's also in high demand.
Yes, Jeff Sessions is anti-weed and is leading the GOP on a "remember the good old days" Reagan-era drug war campaign to make it harder for dispensaries to hold money, but the majority of politicians and the public are against this. There is good indication that it's only a matter of time until medical use of the drug is legal everywhere and recreational use will likely follow behind that.
Buy low, sell high
We know that even without government opposition, companies don't always succeed. You should always do your research when investing in stocks. However, the marijuana index that first started trading in 2015 is currently trading at about a third of the price from its all-time high. Combine that with the way the industry is poised to explode and you have to at least ask, what are the hot stocks?
Some of them are direct producers of the drug, like GW Pharma (NASDAQ: GWPH). Their stock has increased in value 1,110 percent since its IPO. That's a Bitcoin-like return-on-investment. Other companies are involved in the technology surrounding the weed market. For example, Canopy Growth Corp (OTCMKTS: TWMJF) is focused on inorganic growth techniques and exports of marijuana to companies that use marijuana medicinally.
If you're looking for a more diversified approach, consider a cannabis ETF. The Horizons Medical Marijuana Life Sciences ETF began trading on the Toronto Stock Exchange in 2018. It includes companies involved in research, prescription drug synthesis, hemp-based products and the marijuana supply chain. Trading under the symbol HMMJ, Horizon's ETF has been on a gradual incline since late 2017.
In addition to companies directly related to marijuana and marijuana-derived products, you can always find opportunities to invest in biopharma companies that are using THC. AbbVie Inc. (NYSE: ABBV) is a company that invented Marinol, a synthetic THC that has been around since the 90s. The drug has been used to enhance appetite in AIDS and cancer patients as well as treat pain.
Even plant-care companies that are popular with growers make a good investment. Getting started in this era of online brokerages is simple. Most companies like Scottrade, E-trade, Charles Schwab and even the newly popular Robinhood allow you to sign up online and can verify your credit inside of a week's time.
It's not about gambling
A word of advice if you're going to get started with investing in marijuana or any stock — unless you have a reserve of cash you want to dedicate specifically to investing, you should plan for the long game.
Day trading may be romantic and offer the prospect of large gains quickly, but part of the appeal of these stocks is that they are in a blue-sky industry and more IPOs will come soon. There is only so much you can predict in investing as some amount of volatility will always be there.
To cope with that instability, be wise and diversify your stock choices. A good rule is never to have more than 10 percent of your assets in a single stock — some investors will say five percent. This way, if something takes a dive, the negative effects will likely be countered by gains in your other investments.
Be smart, plan your investments, and don't hyperextend yourself — that's the way to live stress-free. The marijuana industry would approve of such a lifestyle.
—
DISCLAIMER: This article expresses my own ideas and opinions. Any information I have shared are from sources that I believe to be reliable and accurate. I did not receive any financial compensation in writing this post, nor do I own any shares in any company I've mentioned. I encourage any reader to do their own diligent research first before making any investment decisions.