Using blockchain in high fashion
Much like chocolate and peanut butter, there are a few things that people never thought would come together for the better.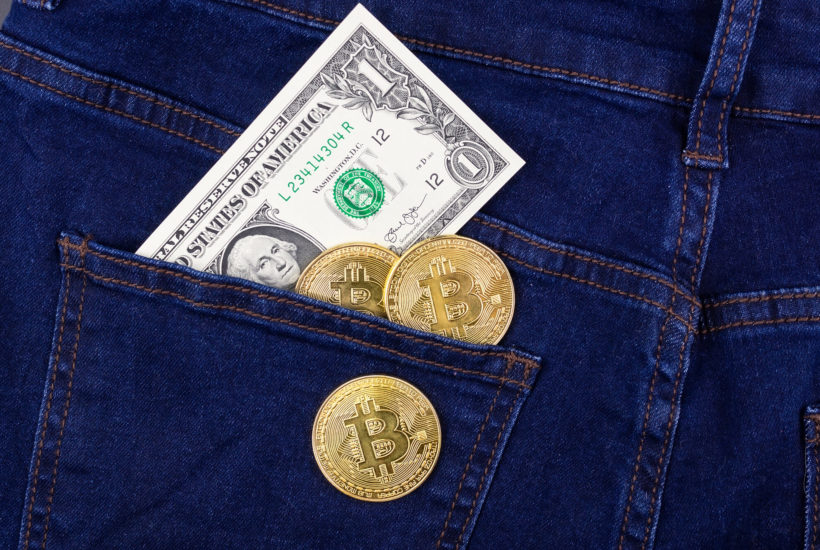 Blockchain and high fashion seem like concepts that are so far apart that they could be unlikely companions at best. In reality, they help each other by both cashing in on trends that recent generations are creating, trying to ensure their collective staying power for the future.
Really, blockchain is starting to become a big part of the capitalist world in general. No matter what critics may think or say, the younger generation is finding blockchain and cryptocurrency as a new way to buy goods rather than going with more dated methods.
There's an added sense of security depending on what you're buying and a potentially better market value that will grow in time. So, it's not a big surprise that blockchain is getting in on the fashion industry but the sudden wave seems to be interesting.
Why blockchain and high fashion have come together
The whole process started with Louis Vuitton before 2017. They began development of a blockchain platform called AURA which was eventually announced by ConsenSys and Microsoft in early 2019. There was only one major reason Louis Vuitton and other companies in the luxury industry wanted to switch to blockchain platforms, which ended up being the fight against counterfeit products.
Unlike paper receipts, blockchain leaves a digital and indestructible trail regarding proof of purchase. This way, these major industries can have their products certified by AURA. The certification also includes all product information and gets the record put on a ledger for anyone to see. This gives more authenticity to their products.
What is AURA?
AURA is a blockchain platform that Louis Vuitton first started using to track their goods. By keeping their value tied to cryptocurrency, the company will always know where their luxury items are and can authenticate them to any potential new buyers or owners. This was all created in an effort to stop counterfeits from flooding the market.
As a cryptocurrency, AURA is based on the widely used ethereum. There will be about 12 million AURA in the market from mining projected in two years time. For now, luxury brands are already using it for the unique ledger and tracking that's different from other ethereum blockchains.
How far will the digital world go?
In an effort to prepare for future trends, high fashion is striving to go beyond blockchains. One of the new hot things to sweep attention away is digital clothing, meaning clothes you don't actually wear except on your avatar online. What might sound even crazier is that the idea is selling, one outfit sold through blockchain for $9,500.
The world is changing rapidly, and luxury clothing lines are hoping to get money out of the potential augmented and virtual reality future of trading that's upon us. This is one of the primary reasons they're starting to trade primarily through blockchain, in an effort to digitize their landscape completely. Depending on how the next few years turn out, this gamble will likely work out in their favor.
The next big thing
So the combination of high fashion, luxury goods mixing with blockchain actually makes sense. When people buy expensive name brand products, they want to be sure they're getting something authentic that no one else can mistake.
Plus, even fashion has to start moving further into technology as the world very quickly becomes more digitized. Only 20 years ago, nothing about this would make any sense, yet these companies are already planning 20 years in advance.
The initial idea isn't as crazy as it might seem on the surface. Really, this is all just smart investing.
(Featured image by DepositPhotos)
—
DISCLAIMER: This article expresses my own ideas and opinions. Any information I have shared are from sources that I believe to be reliable and accurate. I did not receive any financial compensation for writing this post, nor do I own any shares in any company I've mentioned. I encourage any reader to do their own diligent research first before making any investment decisions.