Various types of concentrates continue to gain popularity
Concentrates have rapidly become widely endorsed due to evolving extraction methods promoting innovative new products.
Cannabis concentrates continue to rise to the top, as evidenced by an ArcView and BDS Analytics which revealed that the hottest trend will generate $2.9 billion in sales by the end of 2018. This places it runner-up for the most profitable market in the cannabis sector, but it is rapidly gaining ground on cannabis flower, the current top dog.
That won't remain the case for long, as current projections have concentrates overtaking flower by 2022 to reign supreme in the market.
"Concentrates are the obvious future of cannabis because they allow for novel products such as oils, sauce, live rosin, tinctures, edibles, and topicals, which new consumers are more comfortable with than flower, as [it] removes the classic 'stoner' image from cannabis consumption," said Roggen.
Indeed, concentrates have become the preferred option to smoking as it allows for more potent and immediate effects to maximize the cannabinoids found in the plant such as THC and CBD. Cannabinoids have become the subject of increased research and testing with CBD, in particular, gaining major recognition for its ability to help patients suffering from depression, emotional instability, PTSD, and even substance addiction and cancer.
Concentrates represent a much more versatile form of cannabis use through a diversity of products such as tinctures, which can be readily incorporated into various medium like foods. In fact, restaurants and bars across the country are beginning to introduce CBD infused food and drink products which make it an ideal companion to soothing morning or evening coffee and tea sessions.
It also benefits cultivators who can operate more efficiently by utilizing the entire plant for carefully extracted concentrates, as opposed to having to go through the trouble of acquiring certain parts of the plant that are used for other products like flowers.
Deep origins
Tom Adams, Editor in Chief of ArcView, stated that "Technology is revolutionizing a product category that began as hand-rubbed hash in the Middle East centuries ago."
Indeed, the use of concentrates has been greatly fueled by technology, such as through meticulous extraction processes utilizing elements like CO2 and butane in order to filter out everything but the essential cannabinoids from the plant. The varying extraction techniques made possible by modern techniques and knowledge have led to the rise of a large concentrate market including various forms like edibles, tinctures, dabs, and others.
The utilization of concentrations can be traced back to 10,000 B.C. in the Steppe Mountains of China as the Chinese have incorporated cannabis for medicinal purposes for several centuries. In fact, they even managed to produce very basic diagrams of the endocannabinoid system, which was discovered by Dr. Raphael Mechoulam during his research on cannabis.
Also credited with discovering both THC and CBD, Dr. Mechoulam revealed the intricacies of the body's endocannabinoid system that regulated the key physiological functions needed to sustain our well beings such as sleep, appetite, mood, and memory. Through this system, we now understand that cannabinoids such as THC and CBD found in cannabis can stimulate receptors to promote cellular health through this very system.
Concentrates containing high levels of cannabinoids can spark increased activity through the creation of additional cannabinoids to strengthen the body's resistance to disease and alleviate various health symptoms and conditions.
Different types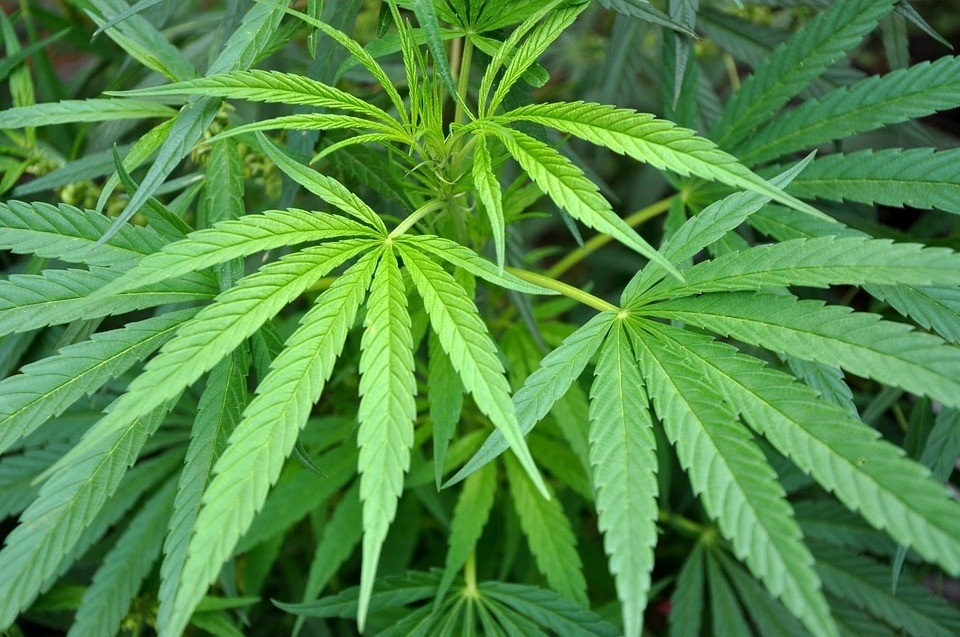 Hashish is one of the most primitive concentrates which originated from Eastern Asia. It involves the process of rubbing the cannabis flower to collect the trichomes to produce hashish. Modern techniques involve the use of a mesh screen to scrape off these trichomes in order to be smoked as kief. They can also be used to produce various other concentrates as well.
With the availability of top scale equipment, extraction processes now involve solvent-based and non-solvent methods. Solvents include carbon dioxide, butane, propane, and alcohol, with water being used for non-solvent extraction processes.
Dabbing is another popular method of using concentrates produced by licensed extractors who must follow strict regulations in procuring the oil. Typically, dabs are produced by using solvents to basically wash the cannabis and remove the solvent after the process is completed, which results in a pure extract that contains a very high amount of THC.
This makes dabs an ideal counterpart for more experienced cannabis users, as the high potency is realized in a rapid manner, allowing for high concentrations that would otherwise only be attained through greatly increased cannabis consumption of other mediums.
Tinctures are another method of utilizing CBD concentrates that maximize convenience and versatility. They are most often used as oral drops to be held under the tongue for rapid absorption into the bloodstream. Better yet, many feature assorted flavors which make it easy to incorporate in a meal or a morning coffee to boost the soothing effects of its high concentration of cannabinoids.
Another alternative
For those wary of utilizing THC and feeling the euphoric effects that it is known for, CBD oil concentrate has emerged as a popular alternative as it contains low amounts of THC. CBD oil is widely utilized in several concentrates such as dabs, tinctures, vape cartridges, and edibles like gummy chewables. Best of all, it is effective in relieving symptoms ranging from anxiety, insomnia, and depression while remaining non-psychoactive for those who are averse to using THC.
PotNetwork Holdings, Inc. (OTCMKTS:POTN) provides an extensive CBD collection for various concentrates such as Crystal Dabs containing 99 percent pure CBD isolate powder than can be utilized in vapes or simply added to a food or beverage for added convenience on the go. For vaping enthusiasts, they also feature vapes and additives to allow for a pleasurable smoking experience featuring high concentrations of CBD to induce its medicinal properties.
Assorted CBD tinctures can maximize the effects through various flavors that can readily be dissolved under the tongue or added to food and beverages as well.
With so many different concentrates available on the market, its benefits of providing enhanced potency and quick acting absorption has made them a very popular and in demand market, trailing only flower as the top cannabis revenue generator. With evolving technology contributing to the rapid development and refinement of extraction methods to procure quality concentrates, it will only be a matter of time before it becomes the most widely endorsed form of cannabis consumption in the world.
—
DISCLAIMER: This article was written by a third party contributor and does not reflect the opinion of Born2Invest, its management, staff or its associates. Please review our disclaimer for more information.
This article may include forward-looking statements. These forward-looking statements generally are identified by the words "believe," "project," "estimate," "become," "plan," "will," and similar expressions. These forward-looking statements involve known and unknown risks as well as uncertainties, including those discussed in the following cautionary statements and elsewhere in this article and on this site. Although the Company may believe that its expectations are based on reasonable assumptions, the actual results that the Company may achieve may differ materially from any forward-looking statements, which reflect the opinions of the management of the Company only as of the date hereof. Additionally, please make sure to read these important disclosures.