Visiting Romania: The best reasons to travel to this underrated destination
Romania, with a rich history and great views, is an underrated travel destination. Here are 11 reasons that would convince you to visit this place.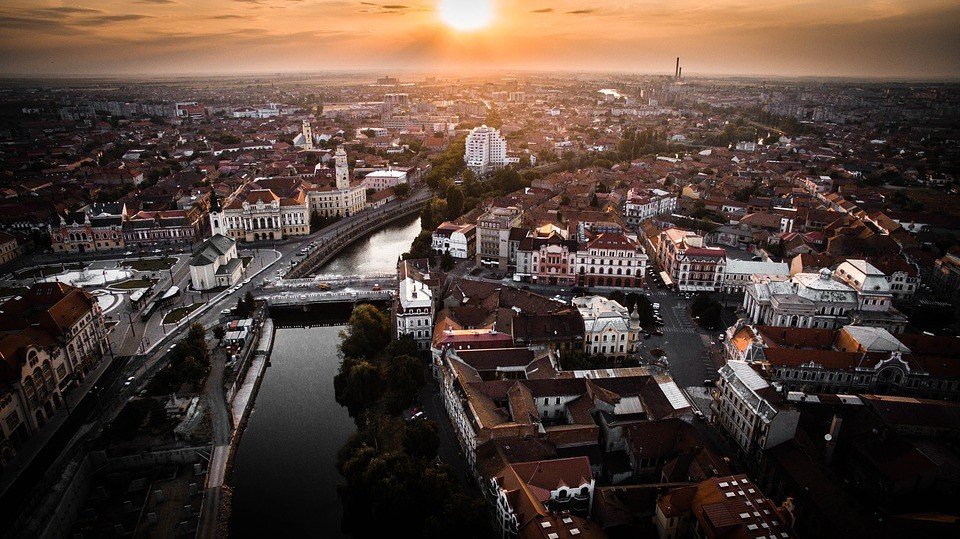 In case you need more convincing, here are 11 reasons you need to visit Romania. The list includes some of the best things to do in Romania and some interesting facts about the country.
Having been to Romania twice now, I am convinced Romania is one of the most underrated destinations in Europe. With some amazing things to do in Romania, a fascinating history, great food and the fact that is it is both affordable and not overrun with tourists, we recommend you discover Romania before everyone else does.
1. Palace of Parliament Building, Bucharest
The Palace of Parliament building, built in 1980, in Bucharest is the second-biggest building in the world after the Pentagon, and it was never actually completed. It takes a while to just drive around it! You can take a tour of the interior (Bring your passport for entry).
2. Bucharest, Romania's capital
Once known as "Little Paris", Bucharest, Romania's capital, is an elegant city with beautiful public buildings and wide tree-lined boulevards. And while many of the public buildings are in French architectural style, as many of the wealthy sent their children to France for University, Bucharest did eventually develop their own Romanian style—a mixture of French and rural Romanian architecture.
The Époque Hotel, a lovely hotel near the beautiful Chismigu Park, is a classic example of this architecture. Other buildings to see: Romanian Athenaeum, (you can go inside or see a performance here), the Arc de Triumf, and the Natural History Museum, (a replica of Palais du Poste in Paris).
You can find great restaurants in Bucharest, featuring traditional Romanian food and cuisines from around the world.
And, much to our surprise, the coffee in Bucharest is rather good. You can find some very high-quality coffee shops in town. Our favorite for both coffee and cocktails (in the evening) is Origo.
3. Romanian wine
Wine production in Romania dates back over 4,000 years. Romania is currently the sixth-largest producer of wine in Europe after some huge global producers—Spain, Italy, France, Germany and Portugal.
During the Communist Era (1965-1989), many of the vineyards were abandoned or poorly tended. As the wine industry recovers, and new vines are planted, production rapidly increases.
After our visit to Romania and being aware of Romanian wine, we have seen it on menus and in wine shops. Have a look at your local wine shop. Romania makes some fantastic wines, and they are very affordable.
If you are in Bucharest, here are some great places to try Romanian wine. And if you are looking for a great weekend away to try Romanian wine and food—we recommend Hotel Privo in Targu Mures, the winner of the Best Hotel Restaurant in Europe at the 2017 Haute Grandeur Global Hotel & SPA Awards in Bangkok. This was one of our favorite dining experiences on our trip, and the modern luxury hotel is very affordable.
4. Painted monasteries
Unique to Romania, there is a series of painted monasteries. Many are found in the Bukovina region in North East Romania. UNESCO lists eight of them as world heritage sites. The painted monasteries are one of the top tourist attractions in Romania and one of the things Romania is known for (yet somehow, we had never heard of them)!
The monasteries were built between 1457-1500 when Stefan the Great ruled Romania. At war with the Turks for much of his reign, after each win (he won 37 of 40 battles), he commissioned a new church or monastery.
These churches are beautifully preserved and breathtaking to see.
If you go, take a guide, the painting inside and outside the church tell stories and contain a calendar. You will learn a lot more with a guide. The link above is to a site which contains fantastic information about the churches, and you can book a tour. The website is owned and run by the guide we used, Chip. He is very knowledgeable and passionate about the painted monasteries.
5. Fortified churches
Romania also has fortified churches. There are over 150 fortified churches and seven are UNESCO World Heritage sites.
We visited one in Sighisoara, one of the few inhabited city-citadels left in the world and should be on you your list of places to see in Romania if you go. Built by the Saxons, the fortified churches were the means of defending the community.
Each family kept a chest in the church which had provisions, both food and for defense. At the first signs of trouble, the community would head to the church. The provisions would assist in case of attack. Many of the fortified churches are built on hilltops providing a view of the surrounding area.
6. Traditional Romanian food
Romanian food shows many multicultural influences. Romania had many rulers and immigrants—Polish, Ukrainian, Russian, Hutzul, Jewish, Germans, Rroma, Hungarians, Turkish and Bulgarian influence can be found in the food.
In 2019, the city of Sibiu is one of the European Regions of Gastronomy.
Popular traditional Romanian cuisine includes: polenta, Transylvanian goulash, veal and pork are common, cabbage, duck, and pork knuckle are also common on menus and eaten in homes.
7. Medieval towns
If you like castles and history, you won't be disappointed in Romania. With beautiful medieval towns, including Sibiu, Brasov and Rasnov, there are plenty of castles, churches and historic citadels to explore.
Sibiu was a European Capital of Culture in 2007. The restoration of Sibiu in the last 20 years is amazing. Revitalizing an impoverished Communist town and transforming it into a vibrant tourism destination. It just shows you what a difference a little foresight and organization can do.
In Brasov, the Black Church, named after a fire and the symbol of the city, houses the largest organ in Europe with 4000 pipes.
These historical medieval towns are some of the best places to see in Romania.
8. Transylvania, Dracula and Bran Castle
Everyone has heard of Dracula, and it is one of the things Romania is known for, although I suspect many people don't realize the fictional story by Bram Stoker is set in Transylvania, Romania. The fictional character and the castle in the novel are based in part on Vlad the Impaler, a brutal rule of Romania.
While Bram Stoker, an Irishman, never visited Transylvania, he did see a painting of Bran Castle in Brasov, and it is believed this was the inspiration for Dracula's castle in the novel.
If you are a Dracula fan, you will find plenty to explore in the area as well. There is even an Escape Room game based around Dracula. If you are traveling in a group, Escape Rooms can be a lot of fun! And this one is unique to the area.
9. Carpathian mountains and the great outdoors
Protected areas cover over 23 percent of Romania, and it is one of the largest countries in Eastern Europe, so there is plenty to do outdoors. There is hiking, biking and horseback riding in the summer. And, there is skiing and other sports in the winter.
Bicaz Gorges is one of the most renowned gorges in Romania running through the middle of the Carpathian Mountains, a range of karst mountains renowned for their beauty.
The hiking in this area looks fantastic.
In this quick video, you can view Bicaz Gorge and some of the Romanian countryside.
10. Traditional handicrafts
Romanian traditions including food, dancing, music and handicrafts are easy to find as you travel through the country. Some handicrafts to look out for as souvenirs include embroidery, beadwork and painted eggs.
We met many young people learning these traditions so hopefully, Romania continues to pass these on through future generations.
11. Salt and wellness in Romania
Romania is rich in natural resources, including salt.
Hundreds of years ago, salt was a highly prized commodity. Salt was expensive and only available in limited supplies. The Romans and other cultures used it as currency, paying wages in salt, thus the term salary.
Romania had rich supplies of salt—some estimate it still has supplies that will last for the next 700 years—and was located along the lucrative "salt route."
Today, salt is mined in Romania, but salt is also an important part of the wellness industry in Romania. Salt is an air purifier, and Romania is known for its clinics offering treatments based on salt. Many hotels and spas have salt rooms as well.
The treatment is good for respiratory diseases, skin disorders and allergies. Praid Saline is but one of many wellness resorts in Romania.
The Best Reasons to Visit Romania
As you can see, there are a lot of places to see and things to do in Romania. One of the best reasons to visit Romania is its affordability. Compared to parts of Western Europe, it is a fraction of the price and there are far fewer tourists.
The locals are friendly and proud of their country. They use the Roman alphabet, and English is widely spoken, making it easy to travel throughout the country. We knew little about Romania before we visited but have been very impressed with the country.
We were fortunate to spend two weeks touring Romania as part of #ExperienceRomania. The tour was organized for members of the media by a group of passionate volunteers working to increase awareness of Romania and promote tourism in the country. Through our travels, we have made a lot of friends in Romania and look forward to visiting again.
—
DISCLAIMER: This article expresses my own ideas and opinions, based on own experience. Any information I have shared are from sources that I believe to be reliable and accurate. I did not receive any financial compensation for writing this post, nor do I own any shares in any company I've mentioned. I encourage any reader to do their own diligent research first before making any investment decisions.