Walmart, Target and other grocery chains recall veggies because of Listeria scare
A random health check revealed that one of Mann Packing's bagged vegetables tested positive for listeria.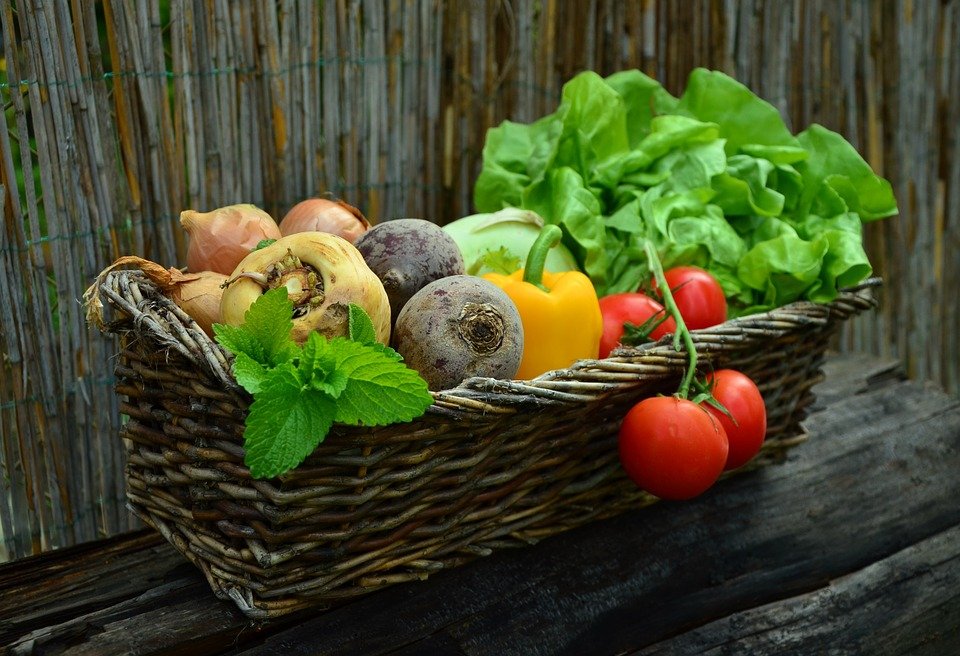 Grocery chains spread across the United States and Canada are recalling packed fresh vegetables to prevent an outbreak of a disease called listeria. The move was triggered after their common supplier, Mann Packing, issued a statement saying a random health check by Canadian health authorities confirmed that one of their bagged veggies had tested positive.
Mann Packing has asked consumers to either discard the food items that they had already bought or return them to the store where they had purchased them and be refunded. The so-called food scare becomes urgent in light of the fact that listeria can incubate itself in a victim's physiological system, with symptoms showing immediately or until three days after the food consumption. Some patients even show signs of infection 70 days after digesting the contaminated vegetables. The long gestation period, however, may make a person infected without his knowing it, as the symptoms have not yet manifested.
One grocery recall after another
Business Insider lists the major brands that are cooperating with Mann Packing's move and are retrieving the veggies from the shelves of their many branches located in various cities and towns in North America. Walmart has issued an order of call for its broccoli and cauliflower.
Trader Joe's is doing the same with its Kohlrabi Salad Blend. Whole Foods Market is not taking a chance with certain salads that have been shipped to 10 California stores. H-E-B is focusing on single-serve soups. Also pulling out its veggies are Albertsons, Pak N' Save, Safeway, and Vons. The Consumerist adds the following groceries: Archer Farms (Target), Alaska Carroy, Little Salad Bar, Ready. Chef. Go!, Western Family, and Vons.
On the other hand, a CNN report elaborates the U.S. states where the recall is taking effect:
California

Colorado

Hawaii

Illinois

Indiana

Kentucky

Michigan

Nebraska

Nevada

New Mexico

Ohio

South Dakota

Wisconsin

Wyoming
On the Listeria look out
CNN further adds that the products that are likely to have been recalled are labeled "best if used" from October 11 to 20. To date, no listeria incidents or outbreaks that can be traced to the affected vegetables have been reported. Listeria is a virus that affects a person's immune system and can cause diarrhea, fever, nausea, stiffness, abdominal pain, headaches, and other signs that reflect that his capability to resist illnesses has been severely compromised.
Children, people with naturally weak immune systems, elderly folks, and pregnant women are more susceptible to the bacteria. The latter demographic is at 10 times more risk than any other group of people. Unborn infants in their mothers' wombs can also be affected, triggering premature delivery, stillborns, and miscarriages.
Mann Packing gives "an abundance of caution" as its reason for issuing the recall. It also says that it is giving the governments of the U.S. and Canada full support in this matter.
The U.S. Center for Disease Control and Prevention calculates that about 1,600 people in the country contract listeria every year. About 290 die of it annually.
Frequent food recalls
CBS Minnesota reveals that food recalls happen more frequently than what many people think.
The Food and Drug Administration (FDA) has reported that there were about 267 this year alone, prompted by the companies themselves, which can include groceries, packing process companies, and food producers. Once they notice that something is amiss, like a suddenly absent tool from a factory, they issue the statement of caution and initiate the recall.
Government rarely does a "push back" because the companies themselves take responsibility to ensure that no outbreak happens.They then report the incident or the possibility of contamination and infection to the FDA. That is one reason why the public rarely hears of recalls, their attention caught only if there is indeed a massive spread of infection, or major brands are affected.
Most recalls happen once the presence of allergens such as eggs, milk, and nuts are present in the product without any mention on their label. Listeria, salmonella or E.coli also cause a significant effort in food recall. Aside from the food manufacturers, other parties like a consumer, a group, or the Center for Disease Control can cause a recall by reporting a food-induced illness or a breach in the food safety procedure.
Once recalled, the affected products are destroyed by either the FDA or the manufacturing company. Disposal is done often through bleaching or in a landfill.
Concerned parties can check out the images in Mann Packing in order to see the kind of bags and packing that they should watch out for. The company can also be contacted through email or the number 888-470-2681.