Watching the evolution of Bitcoin and cryptocurrency
Bitcoin, cryptocurrencies and the platform that powers them are an interesting piece of technology and their evolution has been fascinating.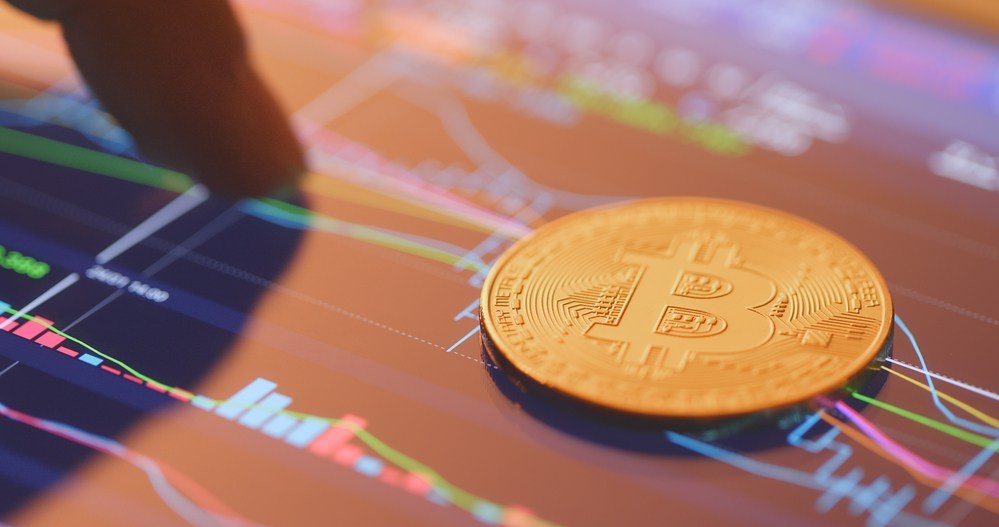 There was a time where 'making money online' was a popular search term in my browser. Way back in 2010 while doing 12 jobs simultaneously for Amazon Turk, one site that came back in Google was a curious new gambling site that accepted something called Bitcoin. What the heck was Bitcoin or BTC as they were calling it?
A couple of more clicks would bring me to an online version of a white paper written by Satoshi Nakamoto called "Bitcoin: A Peer-to-Peer Electronic Cash System."
So some person who could have been a character in Tekken created a new kind of money? Was it that easy? Further reading revealed that there was indeed more to the whole 'Bitcoin thing,' and I was intrigued so I set up an electronic wallet and started visiting 'Bitcoin faucets' that would give me free Bitcoin (money?).
I remember staying up late most of 2010 doing those Amazon Turk jobs and was able to 'acquire' one BTC from all those faucets and other Bitcoin gaming sites. I wondered if making $26 in two months was worth the effort and computing power (I was not mining for Bitcoins but was simply earning them by visiting ad-laden sites and entering captchas).
There wasn't a lot of mainstream attention given to Bitcoin at the time, and I couldn't really spend it anywhere so I gave up on the 'electronic funny money,' bought some wrapping paper with my Amazon Turk earning and turned my attention back to writing and blogging about the luxury industry.
Hindsight is 20/20, or in this case, it's 68,000 percent!
Watching the rise and rise and rise of Bitcoin
I honestly forgot about the whole cryptocurrency business and that sole Bitcoin in my electronic wallet for many years. The computer where I had my wallet bookmark had long since been trashed (possibly from a virus from those old BTC faucets). I had not given Bitcoin or digital currency another thought until September of 2017 when I almost concussed myself with the ensuing facepalm.
I came across a press release regarding a luxury condo that was sold exclusively to Bitcoin. I never made a real connection between luxury and Bitcoin, but then I figured, wealthy individuals may enjoy the anonymity associated with Bitcoin. I set my Google alerts for Bitcoin and cryptocurrency and on Sept. 3, 2017, an article from Coindesk hit my inbox. BTC had just broken through the $5,000 threshold.
What the hell?
My lone Bitcoin which actually didn't cost me anything except some extra pounds via late night junk fests was worth $5,000? I was stunned.
Wow…that hurt.
That Bitcoin bull market did not stop there. I was glued to BTC price action and watched painfully as Bitcoin inched higher each day. By the time December 2017 rolled around, I was astonished to see BTC reach an all-time high of $19,000. There were a lot of people who were going to have an amazing Christmas that year.
What's behind Bitcoin is bigger than Bitcoin
It was somewhat entertaining watching all these forces come together to produce Bitcoin's meteoric price explosion. Banned in some countries, shunned by centralized banks, adored by venture capitalists and high tech barons and slowly embraced by merchants and service providers, Bitcoin became the business story of the decade. The reality is that cryptocurrencies are just the tip of the iceberg for the technology that powers it, the blockchain.
Let's face it, information is king and being able to note data in a way that maintains its integrity and security is where the blockchain comes in. And who doesn't love a secure place to put information? Venture capitalists do love the blockchain and investment and funding rounds for startups working with the blockchain continue unabated.
How does it work? I'm in no way a 'blockchain engineer' and can't even try to explain how the stuff works, but it does involve a whole lot of code and many different computers.
Blockchain is the future because the internet says so
So here we are in 2018 and Bitcoin seems to have found a bottom at around $6,000, but the debate still rages on what Bitcoin is and if it is legitimate or not. But the term blockchain seems to be resonating strongly in business circles. More companies including banks and investment firms are dedicating resources and capital to investigate opportunities that exist in the blockchain. China itself saw a 'sixfold' increase in the use of the term blockchain in company name registrations. Even the ever ancient Kodak brand is dabbling in the blockchain. Perhaps we have finally arrived at the next era in information technology.
Demand for 'blockchain engineers' and those knowledgeable in the industry is far outstripping supply. Instead of app development, DApp development is the new hot trendy career path for coders who really want in on the next big thing.
Some final thoughts and what's next
From my own perspective, I am truly fascinated by this digital revolution. The emotional responses that cryptocurrencies are entertainment in itself. And the beauty of it is that there seems to be an equal amount of bulls and bears eagerly willing to share their opinions on the subject. The platform that powers Bitcoin and cryptocurrencies is equally interesting as it is quickly embraced and accepted as the mainstream technology and pioneers race to develop software and applications to bring the blockchain to the masses.
(Featured image by DepositPhotos)
—
DISCLAIMER: This article expresses my own ideas and opinions. Any information I have shared are from sources that I believe to be reliable and accurate. I did not receive any financial compensation for writing this post, nor do I own any shares in any company I've mentioned. I encourage any reader to do their own diligent research first before making any investment decisions.