Is there a way to do CSR publicity right?
Here are several useful suggestions companies can use on how to make use of CSR publicity the right way.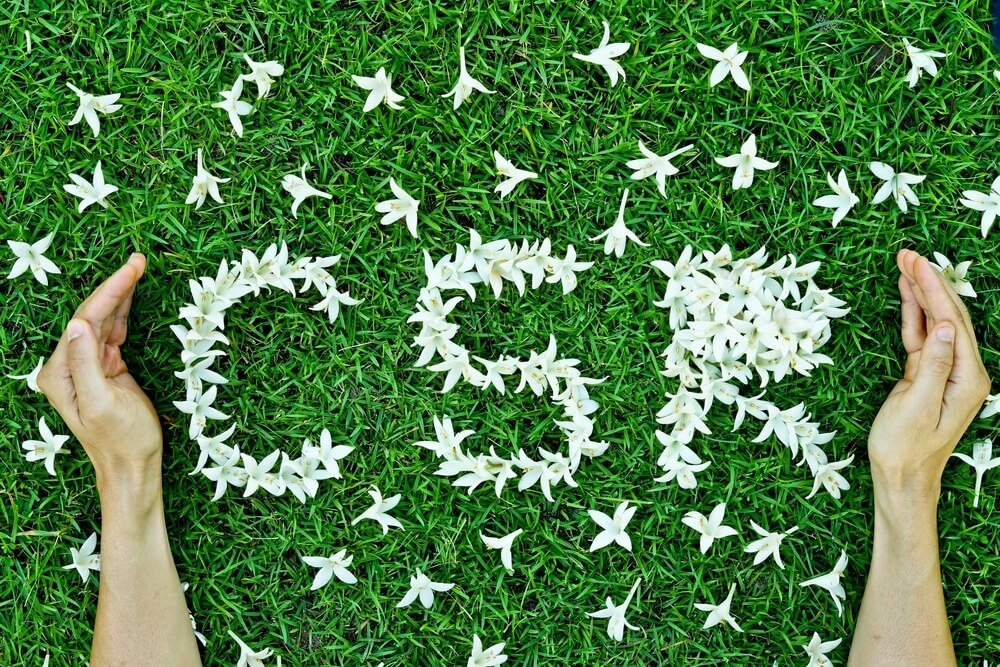 "Give credit where credit is due" as opposed to "good deeds become valueless if bragged about" are two opposing thoughts that make it quite complicated to publicize corporate social responsibility (CSR) efforts. Let people know too little and you end up risking looking like a cold corporate brand, publicize too much and you end up looking like you're trying too hard. Remember Pepsi and Kendall Jenner?
Still, letting the public know of a company's CSR efforts is important, especially today where a good number of people already consider social investment or support companies who have a clear stance on certain issues like the environment, human rights and animal welfare. Millennials, in particular, consider a social stance as an important factor for investment decisions.
But how should companies publicise without looking like they're trying too hard? There are a few ways to try, and the important part of all these is that no matter which direction a company goes, they still get to change someone's life.
Let the products speak for what the company stands
Sometimes the best way to advertise your company's social stand is by letting products speak for themselves. Many brands have gotten much support and applause when they have become transparent about where most of their products come from.
Fairtrade coffees get more attention from brew enthusiasts, and restaurants with recyclable take-out bags are also worth looking into. When Starbucks announced that it will now do away with its signature green straws and instead use sippy cup-like lids, for example, many supporters took their admiration on social media.
This course of action is actually great publicity for the company as they were able to reach out to more audience and let people know of their CSR by simply going digital.
Launch something sustainable
It's not enough that you do just one CSR activity and think that it will suffice to portray your company in a whole new light. But launching a sustainable campaign in support of the values that you believe in is sure to elevate your company's image.
Exponential, Inc., (XPO²), a cause-related technology marketing startup founded by French-American entrepreneur, Dom Einhorn, might have a way to do just this. Through its unique cashless contribution platform, XPO² has found a way to disrupt how companies support nonprofit organizations and charities, and how these foundations get funding for operations.
XPO²'s crowdfunding platform supports personally vetted charity groups and nonprofits—those who stand for social issues like animal welfare, gender equality, and world hunger among others—by combining the advantages of technology and e-commerce with charity work.
Partner foundations are given assistance through XPO²'s marketing suite, and here they get to pitch their causes and missions and present them in the XPO² portal. The portal then connects them to corporate groups willing to share a portion of their sales to a cause.
People visiting the XPO² website can simply choose which foundation to support, and if that person purchases anything from a participating brand, a special browser extension tracks the sale and a portion of it will be given to the charity at least once a month. This sustainable option allows charity groups to both find financial support and put their focus on the social issues they are fighting for. Of course, people also have the option to contribute directly via XPO²'s crowdfunding website.
And since this platform operates online and takes advantage of strong e-commerce opportunities, both the participating merchants and XPO²'s various party organizations get much-needed digital exposure.
Let the employees do the publicity
That's right. If a company has a solid CSR program and encourages employees to be a part of it, then there's a good chance the company could benefit via an organic publicity.
Employees who join activities like tree planting or a feeding program will most likely post the event via their personal social media accounts, multiplying the reach of an event successfully.
Some companies also have a unique CSR platform involving their employees that media can't help but shine a little light on the effort. NuStar Energy of San Antonio, Texas, for example, encourages employees to use more than a week of paid time just to do volunteer work.
One of their main projects is the annual charity golf tournament that supports Haven of Hope, a local group that provides assistance to the homeless. Here, the employees themselves organize the entire event and have successfully involved about 800 guests per tourney. For the past decade, the event has raised as much as $27 million and has gotten so much public attention.
These are just some of the ways to do CSR publicity right. Remember that no matter how much exposure a company gets for doing good, what's important is how far that help goes and what difference it could make to the lives of their beneficiaries.
(Featured image by DepositPhotos)
—
This article may include forward-looking statements. These forward-looking statements generally are identified by the words "believe," "project," "estimate," "become," "plan," "will," and similar expressions. These forward-looking statements involve known and unknown risks as well as uncertainties, including those discussed in the following cautionary statements and elsewhere in this article and on this site. Although the Company may believe that its expectations are based on reasonable assumptions, the actual results that the Company may achieve may differ materially from any forward-looking statements, which reflect the opinions of the management of the Company only as of the date hereof. Additionally, please make sure to read these important disclosures.