Weekly agriculture market report
China has been buying US Cotton to blend with their own production.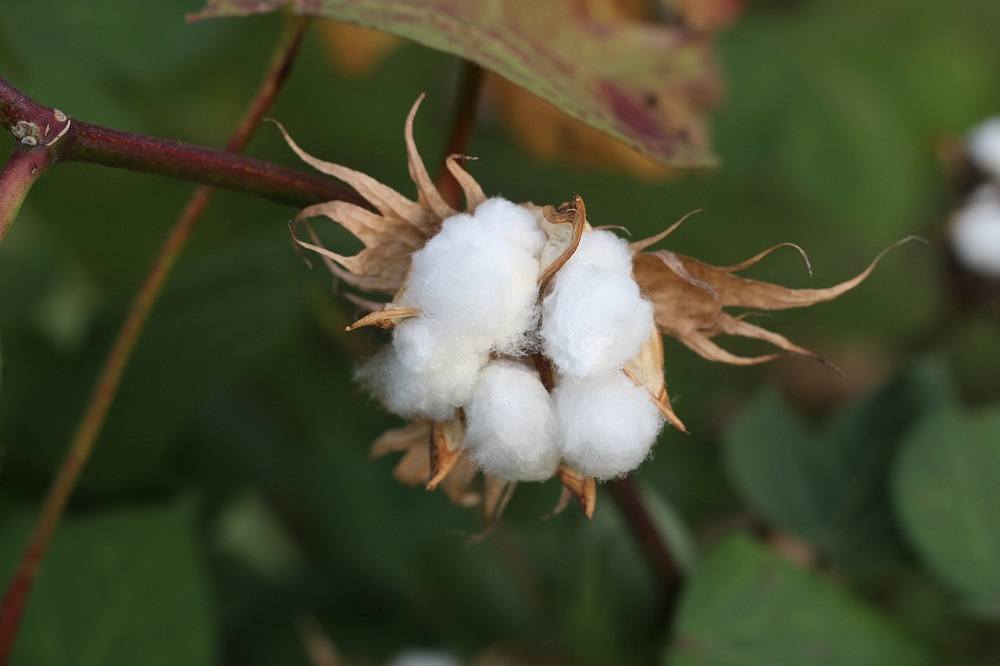 Agriculture market report with detailed analysis and commentary on the state of agriculture markets in the U.S. in the previous week.
Wheat
US markets were higher for the week, with HRW in Chicago and HRS in Minneapolis leading the way. SRW in Chicago was dragged higher by the other two markets. The reason for the move higher was the USDA planted area report for the US last week. Total planted area was the lowest in 107 years at 32.4 million acres. Most of the lost area was in HRW as SRW and White saw only minor losses. Producers have concluded that for those with options there is no reason to grow Wheat as prices are low and many expect low prices to continue due to high current world stocks and the strong US Dollar that makes US wheat relatively more expensive. The weekly charts show that trends are turning up in Chicago SRW and have already turned up in Chicago HRW and Minneapolis.
The higher protein wheats are leading the way out of the extended sideways pattern as had been expected. High protein wheat remains in relatively short supply due to growing problems in many parts of the world, but especially Europe due to too much rain. Russia has had crops of variable quality this year, and it appears that rains in production areas of China at harvest time has hurt crops there as China has been quietly buying in world markets. On the other hand, Australia is reported to have very good production and good quality this year. US Winter Wheat production areas saw some very beneficial precipitation over the weekend and more precipitation is expected this week. Wheat prices should continue to work higher over time.
Corn
Corn closed fractionally higher last week and really just held to a sideways trading range. The USDA reports released on Thursday gave no real reason for anyone to buy or sell. US production last year is now estimated at 15.1 billion bushels, down slightly from the November estimate but still a big crop. Grains stocks are large at 12.4 billion bushels as of December 1, up 10% from a year ago. Farm holdings are at 7.61 billion bushels, up 11% from 2015, while commercials held 4.77 billion bushels, up 8% from 2015. The disappearance for the quarter is estimated at 4.5 billion bushels, up 400 million from a year ago. USDA now estimates ending stocks at 2.355 billion bushels for the US as USDA lowered feed and residual use, but increased ethanol and export demand. USDA left room to increase ethanol and export demand later in the year. World ending stocks are now estimated at 220.98 million tons, from 222.25 million in December.
There was just nothing to excite the bull or the bear in these reports, and the market moved mostly with Soybeans and Wheat. The trade is not back to watching South America, where the weather remains less then great. Corn is at the upper end of its trading range and could work higher if the current weather patterns in South America continue. Northern Argentina continues to get big rains, while southern Argentina and northeastern Brazil remain too dry. Southern Brazil is in good shape. Corn production losses of up to half a million tons are already expected in Argentina, and loss estimates could increase with the current weather trends continuing for a few more weeks. Even so, the USDA estimates show that there is a lot of Corn and feed grains available in the US and the world, so upside potential should be limited for now and futures might not be able to get above $3.90 per bushel in the short term without a major change in the fundamental outlook.
Soybeans and soybean meal
Soybeans and Soybean Meal were higher for the week, with a lot of the rally coming in reaction to the USDA reports. USDA estimated US production at 4.307 billion bushels and projected ending stocks at 520 million bushels. Both estimated were well below trade guesses and the buying interest was immediate and strong. USDA estimated world ending stocks at 82.3 million tons, not all that far away from trade estimates. Current US stocks were estimated at 2.895 billion bushels, just a little below trade estimates. The weekly charts show that Soybeans futures are now close to major resistance at about 1065 March, while Soybean Meal has cleared major resistance near 330.00 March. South American weather became even more important to the trade. Rains continue from northern Argentina to southern Brazil. Some of the rains have been heavy and some flooding has been reported in central Argentina. The crops in Argentina are also facing stress from drier and hotter than normal conditions to the south. Southern Brazil is also reporting rains. The area to watch will be northern Brazil as northeast areas especially turn hot and dry. There are some forecasts for light precipitation late this week, but then adverse weather could return. Central areas are also turning warmer and drier, with some areas seeing high temperatures near 100F. The market is also hearing about some initial harvest activity in the far north of Mato Grosso. This is a very early start to the harvest. Most northern Mato Grosso areas will not start until later this month and Soybeans could be available for export by late February or early March. The trade fears lost business for the US once Brazil starts selling.
Rice
World markets were firm last week and US futures moved higher. US markets reacted to the USDA reports that showed reduced production and ending stocks estimates. US production was cut almost 10 million cwt to 166.5 million, with almost all of the reduced production coming in the long grain market. Medium and short grain production was cut by just one million hundredweight. USDA also cut export and domestic demand for long grain Rice in part due to the slow pace of sales to date and in part due to the reduced production. Medium and short grain exports were increased by 1.0 million hundredweight. World stocks estimated were cut to 118.71 million tons, from 120.21 million in December. The reason was slightly less production in the face of a slight increase in world demand.
The report was considered bullish by the trade and Rice futures posted their best rally day in quite some time. Rice futures are in a short term up trend, but most of the commercial side of the market remains bearish. They think that demand will not improve and expect USDA to cut demand estimates and increase ending stocks estimates in coming reports. They also say that US quality is very uneven this year, which is true. US cash markets remain well below futures in part due to the uneven quality and uneven demand. US futures appear to be trying to form a bottom once again. A bottom is possible as there are widespread expectations for dramatic acreage cuts in the coming season. US production will almost certainly be lower in the coming year.
Palm oil and vegetable oils
World vegetable oils markets moved mostly higher last week, with Palm Oil leading the way. Palm Oil prices were higher, and Soybean Oil prices were little changed. Canola futures were little changed for the week. The price strength came despite some negative monthly data from MPOB. The monthly MPOB data showed that demand was weaker than expected and that ending stocks were higher than expected. However, demand data for the month from the private sources in Malaysia is stronger as the export volumes return before the Lunar New Year holidays. That has been the good news that has helped rally the market. Soybean Oil got some negative data from USDA on Thursday, but the market has not broken down. This is in part due to the strength in Palm Oil. Canola has also found some support in the last week and could be forming a short term bottom. There is increasing talk that Palm Oil futures will start to work lower in the next couple of months for seasonal considerations. Production usually starts to increase soon due to cycles and improved weather. The increased production will need increased demand to avoid increases in ending stocks and lower prices. Demand has been weak until this month, so maintaining the improved demand profile over the next few months will be important to maintain up trends.
Cotton
Futures were lower in reaction to the USDAS reports. USDA showed increased production at 17.0 million bales against ideas of roughly unchanged production. US ending stocks were estimated at 5.0 million bales and world ending stocks were estimated at 90.65 million bales on increased supplies here in the US and also in China. The increased Chinese production was a surprise and resulted from a review of provincial data. The weekly charts show that the longer term uptrend remains intact. Speculators are the major longs and this fact could create additional down side price risk this week and put the uptrend into jeopardy. The situation in India remains difficult as the market has yet to open much due to the changes in monetization of the country. The government has changed bills and appears to be forcing more electronic transactions to open the economy and increase transparency. The US has been able to sell more Cotton into the world market this year due to these developments, and even Pakistan has become a good buyer as they look to replace purchases normally made from India. China has been buying US Cotton to blend with their own production.
Frozen concentrated orange juice and citrus:
FCOJ closed lower again last week as the Florida harvest was active amid good weather conditions. Early and Mid oranges are being harvested for processing. USDA estimated Florida production slightly lower at 71 million boxes. The market has been looking for stable production estimates for Florida and knows the potential for increased competition from Brazil. There are no frosts or freezes in the forecast for Florida as temperatures remain warm. It has been dry, and producers have been forced to irrigate frequently. Brazil is expecting a sharp recovery from the drought induced production losses of last year. Brazil production will be available for import and blending. Sao Paulo state is getting good weather and crop conditions are called good. Beneficial rains are expected this week. It remains too cold in Europe and some damage to citrus trees is expected.
Coffee
Futures moved higher last week, with London once again the stronger market. The ICO said that stocks levels should be a little lower at the end of the marketing year due to stable world production against increasing demand. There has been talked of reduced offers from Brazil to support the market. The offer side of the market is quiet, but interested in selling rallies. Differentials paid in Central America appear stable at weak levels. Little selling is being reported, but offers are available as the harvest is active. Differentials are also stable in Colombia. Brazilian producers have become quiet as the fear weakness in the Real against the US Dollar. However, the Real has been stable recently. Differentials have turned stronger in the past week in an effort to encourage new sales. Roasters have become more withdrawn in the marketplace due to the recent surge in prices, and now due to the price weakness. They will probably start to buy again if a more stable price outlook appears.
Sugar
Futures closed lower last week in choppy trading. News of less than expected production in Brazil supported the market again. UNICA is indicating that the harvest is all but over for the marketing year. The weekly charts show that New York futures have moved above down trend lines and could trade more in a sideways fashion for a while. Demand news remains bearish for futures prices. China has imported significantly less Sugar as it continues to liquidate supplies in government storage by selling them into the local cash market. There could be smaller crops coming from India and Thailand due to uneven monsoon rainfall in Sugar areas in both countries. India has said that its production and amounts in storage are sufficient and that there is no need for imports that had been expected earlier. The weather in other Latin American countries appears to be mostly good, although parts of Brazil remain too dry. Most of Southeast Asia has had good rains.
Cocoa
Futures markets were lower, but held to a trading range on the daily charts. Trends have turned sideways as it is possible that both markets are making some intermediate lows. However, neither market has been able to penetrate some important resistance areas on the charts and to complete a low formation. Overall price action remains weak as the main crop harvest continues in West Africa under good weather conditions. Reports exporters have bought a lot and have plenty of product to sell. Many can no longer buy as storage in West Africa has been filling up and as demand in consuming countries has not been all that strong. The demand from Europe is reported improved, but still weak overall. The next production cycle still appears to be bigger as the growing conditions around the world are generally improved. West Africa has seen much better rains this year and alternating warm and dry weather with the rains. There have been some reports of disease to crops in the wetter areas, but so far there is not a lot of market concern. Bigger production is expected this year in all countries. East Africa is getting enough rain now, and overall production conditions are now called good. Good conditions are still being reported in Southeast Asia.
Dairy and meat
Dairy markets were weaker in most markets, but held firm in Butter. Butter and cheese manufacturers report strong demand, but inventories are starting to increase as there is a lot of milk available. This is especially true for Cheese. Demand has been at least as good as expected for butter and especially cheese as many retailers buy ahead of the Super Bowl. Butter manufacturers are mostly producing bulk butter for inventories, but there is increasing print butter production ahead of the game. Cream demand has been strong in the domestic and world market, but is available with schools reopening and taking milk. November milkfat and Butter exports were more than double a year ago. Cheese demand is being met with adequate to strong milk supplies and manufacturing is active.
This is especially true for Mozzarella before the game. Raw milk production has been stable to higher in all areas. Dried products prices are mixed to firm. Whey prices are strong, and whole milk prices are firm. NDM prices are mixed to firm. International markets are featuring higher prices due to reduced production. Production is less in Europe and Russia. Export demand for New Zealand has increased due to stronger demand from China. Chinese demand has been increasing for much of the past year, and New Zealand is the primary beneficiary of the demand. The Global Dairy Auction featured lower prices, but ideas are that the lower prices were caused by reduced demand during the holiday period and that the lower prices will not be sustained. South American prices are firm as raw milk production goes into a seasonal decline. Argentina is seeing weaker production due to a big storm in central and northern areas that has also affected production in parts of Uruguay.
US cattle and beef prices were stable to higher last week. Beef prices were weaker at times, but found good demand. Cash cattle markets traded at stable prices at the end of last week as packers recovered from a short bought position. Prices paid in the cash markets were in line with or above futures. The charts show that market could move higher. Demand is expected to become more stable this week and more stable pricing is expected in cash markets. Australia has less to offer and very high prices. Herd culling has slackened in both Australia and New Zealand. Pasture conditions in both countries is better than a year ago on colder and wetter weather seen until now.
Pork markets have been firm, and live hog futures trends are sideways for the short term, but still higher for the longer term. Pork demand has been stronger than expected and ham prices have been contra seasonally strong. Pork prices have trended higher in retail and wholesale markets. Packer demand has been stable as many packers expected reduced supplies of Hogs late in the Winter or in the Spring. This is a seasonal tendency. The charts show that the market could remain higher, but seasonal studies indicate that futures could make an intermediate high soon.
—
DISCLAIMER: This article expresses my own ideas and opinions. Any information I have shared are from sources that I believe to be reliable and accurate. I did not receive any financial compensation in writing this post, nor do I own any shares in any company I've mentioned. I encourage any reader to do their own diligent research first before making any investment decisions.