What are the advantages of forex trading with bitcoin?
Bitcoin is one of the most prominent forms of digital currency in the world. It now has a track record that offers traders a strategic understanding of its value and future potential, establishing better risk management. Bringing Bitcoin to the forex marketplace secures the advantages of the cryptocurrency and means investors benefit from the highest liquidity amongst all cryptos.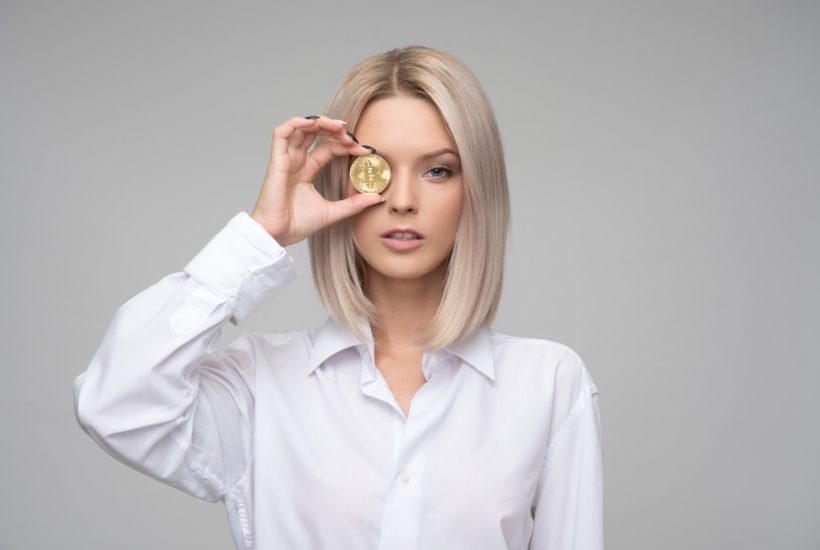 As Bitcoin becomes an accepted form of currency within the forex market, more traders are beginning to ponder the advantages of the crypto within the world's most liquid marketplace.
The dynamism prevalent within forex's massive global platform, the fact it's constantly moving 24/7, alongside the relative stability of Bitcoin, has opened new possibilities for traders. Whether short-term trading strategies are the goal or a longer-term investment, Bitcoin offers certain advantages that traders can choose to pursue.
Why bitcoin?
Bitcoin is one of the most prominent forms of digital currency in the world. Developed in 2009, it now has a track record that offers traders a strategic understanding of its value and future potential, establishing better risk management.
The decentralized, peer-to-peer system that governs Bitcoin means the currency is free of any central authority (such as a bank or government) that, through the way transactions are processed on digitally recorded public networks, brings several advantages to the investor.
Firstly, no personal information is carried with transactions. This gives the investor anonymity not afforded to them when trading fiat currency, providing a significant degree of privacy and security. Secondly, with no transaction costs, a frequent trader will enjoy the benefits of those savings.
And there are advantages due to leverage. Bitcoin typically enjoys high leverage with brokers, while its market volatility is an attractive proposition for opportunistic traders.
The benefits of trading with bitcoin on forex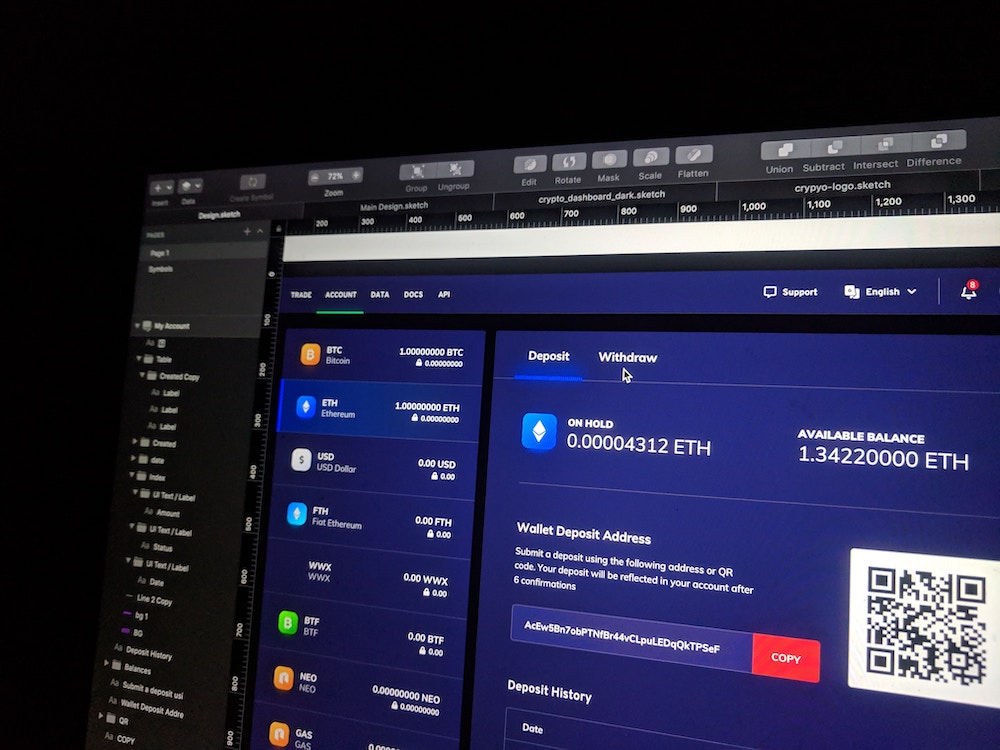 The benefits of forex trading with Bitcoin come down to the advantages inherent in the cryptocurrency. If we take the decentralized nature of Bitcoin as an example, we know that trading with cryptos is not influenced by geopolitical factors.
No bank is going to change valuations overnight because no bank exists to do so. Also, it's a global currency, so macroeconomic fluctuations caused by a country changing its interest rates or geo-specific inflation are not going to impact Bitcoin in the way a fiat currency could be.
The global nature of forex and Bitcoin gives this combination another advantage. You're putting the world's decentralized behemoths together, while the combined international stock markets don't come close to matching this volume of trading.
Bringing Bitcoin to this marketplace secures the advantages of the cryptocurrency within a huge trading environment that dwarfs the possibilities afforded to it by Bitcoin-only trading platforms.
Global boundaries are therefore eliminated. A trader from the US can make a Bitcoin trade with someone based in the United Kingdom without having to jump through fiat-related regulatory red tape. This has further appeal when you consider experienced traders can benefit from forex brokers' high leverage.
Combine this with the sheer range of options for traders pursuing crypto-forex trading, with Top Rated Forex Brokers listing many trusted options such as FXTM and Alpari based on a variety of ranking factors, and the validity of this method of trading can be clearly observed.
The growing presence of Bitcoin on forex has also encouraged brokers to reduce their fees to attract potential customers. Low deposit amounts and the prevalence of promotional offers such as trading firms matching new member deposits are also presenting further opportunities for the Bitcoin trader.
Using a broker also allows investors to speculate without possessing any Bitcoin. Trades can be made as a contract for difference (CFD) or a spread bet without additional expense, with volume-based commissions adding the reassurance of security.
Bitcoin's prominence means investors benefit from the highest liquidity amongst cryptocurrencies. And the lowest spreads are achieved when trading as a CFD. More specifically, those who want to hedge their portfolio may see Bitcoin as a way to avoid factors that influence fiat value such as quantitative easing or a national recession. And the numbers have shown plenty of positive growth amongst cryptocurrency pairs such as BTC/USD.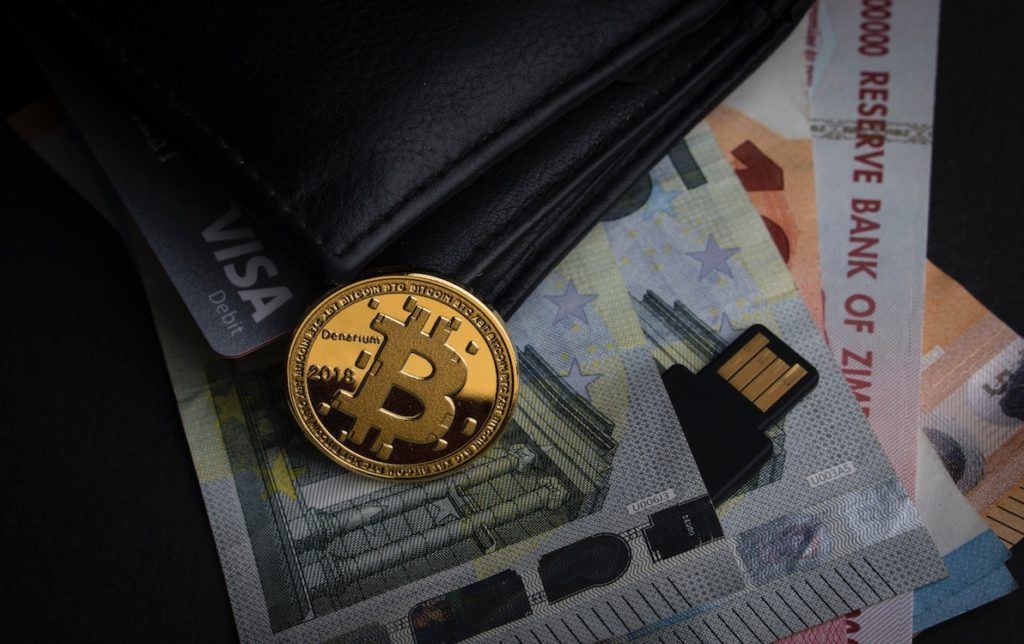 Balancing the risks with the rewards
Like any form of financial trading, the risks are as evident as the rewards. For the investor, individual ambition will help formulate a strategy that should identify the benefits of trading Bitcoin on forex. There are factors you can't avoid.
Multiple exchanges mean multiple exchange rates, which will always vary. Meanwhile, the allure of high leverage adds risk to the inexperienced trader. As does adding a different asset class; an intermediate currency that can significantly impact profit-loss predictions leading to uncertainty.
However, it is increasingly commonplace to see Bitcoin traded on forex meaning investors are getting more experienced while the cryptocurrency builds a reputation that can inform decision-making and limit risk.
Being able to take a position without significant investment will attract many, as will the opportunity to hold short or long positions, speculate on Bitcoin volatility without taking possession, and trade against a variety of fiat currencies. Success is most likely going to come down to expectation and strategizing your goals around ambition.
__
(Featured picture by Icons8 team via Unsplash)
DISCLAIMER: This article expresses my own ideas and opinions. Any information I have shared are from sources that I believe to be reliable and accurate. I did not receive any financial compensation for writing this post, nor do I own any shares in any company I've mentioned. I encourage any reader to do their own diligent research first before making any investment decisions.