Why Foodtech and Health Tech deals like Innovita and Talk to Doc matter in a post COVID-19 world
COVID-19 is set to become a defining moment of the century and companies are racing to find solutions to help us adapt to the post-COVID world. If investors want to hedge against the COVID-19 crisis, the best way to do that is to aggressively target novel solutions that will help us thrive in the post-COVID-19 world. This creates a net positive impact and significantly boosts potential returns.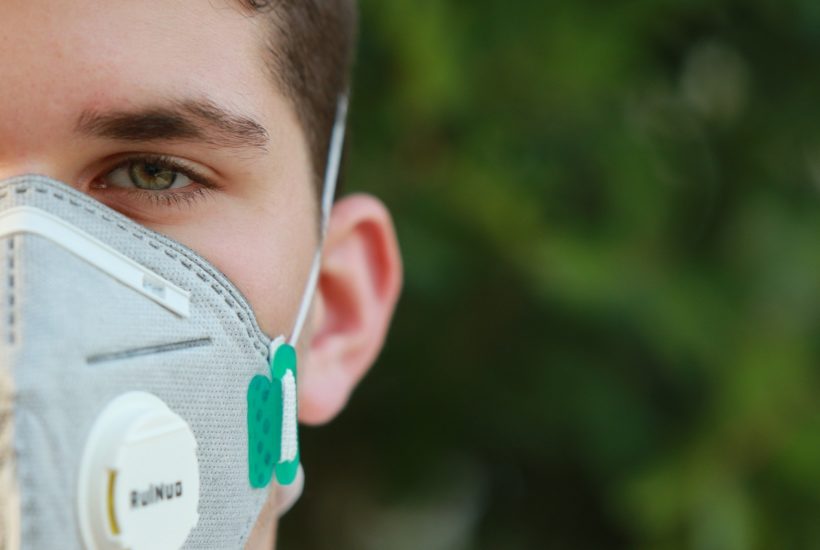 Investors have been struggling to adapt to the COVID-19 crisis. The markets continue to be volatile and many companies are set for a period of sustained decline. Investors worried about their portfolios would do well to remember the adage, "The best defense is a good offense." Companies like XRApplied, MedMira Inc. (TSX: MIR.V), CloudMD (CSE: DOC), and Blackhawk Growth Corp. (CSE: BLR; Frankfurt:0JJ; OTC: BLRZF) all have one thing in common—these companies are all taking positive steps to provide a workable solution to various aspects of the COVID-19 crisis.
Why an aggressive investment strategy works
In times of crisis, our immediate reaction is to consolidate and protect what we have. This visceral trend towards caution is a hardwired response that is difficult to overcome, but investors need to take a long-term view. Simply hedging your bets means that your assets won't grow and you will miss out on the opportunities that crisis creates. World War I gave us planes, the Cold War took us to the moon, and the adversity of the COVID-19 crisis will help accelerate the development of novel technologies.
Virtual reality (VR), telecommunications, and medicine are all set to be growth sectors as we find innovative solutions to adapt to COVID-19. Investors who target companies operating in these sectors will have a unique opportunity to grow their portfolio while simultaneously helping to mitigate the economic and health fallout of these difficult times. To understand how this works, let's take a look at Blackhawk Growth Corp. (CSE: BLR; Frankfurt:0JJ; OTC: BLRZF).
Innovative solutions for real problems
Blackhawk Growth Corp. is an investment issuer. The company capitalizes on emerging market trends by targeting high-potential projects and companies in growth fields. Blackhawk has significant expertise and has positioned itself to provide much-needed solutions to the COVID-19 pandemic through far-sighted investments in key companies. Why does this matter to you, the investor?
By acting as a filter, Blackhawk is able to target high-potential investment opportunities while simultaneously providing a diverse portfolio. This enables investors to leverage an aggressive strategy while simultaneously minimizing risk. Currently, the company's portfolio consists of three core assets:
Talk to Doc
Talk to Doc is an online clinic that connects doctors to their existing patients without having to see them in person. This kind of virtual consultation is likely to become the norm in the post-COVID-19 world as social isolation is set to continue long after official containment measures end. Additionally, the Talk to Doc solution will enable doctors to reach out to vulnerable patients without forcing them to enter a hospital, providing a solution for elderly or otherwise isolated patients.
The company has partnered with Heally and provides a complete virtual front and back office for doctors. Additionally, Talk to Doc RX allows doctors on the platform to send prescriptions directly to patients, removing the need for high-risk individuals to visit the pharmacy.
This innovative solution provides immediate relief during COVID-19, as it solves the fear of going to the ER many patients currently feel, while also relieving the burden on overworked hospitals. This will all make it easier to flatten the curve. On top of this, it will provide a solution for vulnerable or isolated patients in the future and will remain relevant long after the COVID-19 crisis ends.
Innovita
While a lot of focus is on finding a cure for COVID-19, the only realistic solution in the short term is more testing. The virus tends to spread in close clusters, and if authorities have an accurate pattern of where outbreaks are taking place it becomes possible to contain them quickly, saving lives and eliminating the need for nationwide lockdowns.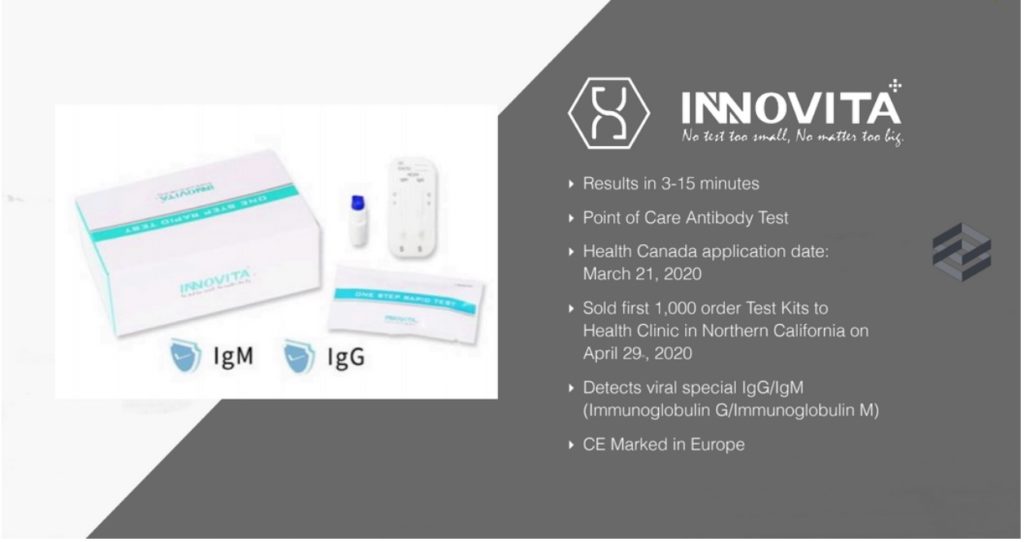 Antibody test kits have become popular, thanks to their ability to identify asymptomatic individuals. They can also be used as a tool to identify individuals who may have developed immunity to the virus. The problem is that their popularity has led to a proliferation of inaccurate tests, which are causing confusion and making it more difficult to accurately identify COVID-19 positive patients.
This is where Innovita steps in. On May 6th, Blackhawk announced that Innovita's 2019-nCOV Ab test kit has been independently verified and used in the COVID-19 Testing Project. The study tested 12 different tests against a panel of 130 clinical samples from 80 individuals who had a confirmed COVID-19 infection and 108 pre-COVID-19 specimens. Innovita's antibody test demonstrated a 96% specificity for IGM antibodies and was one of the top two antibody kits evaluated by the COVID-19 Testing Project.
This is significant because a viable COVID-19 vaccine is still one to two years away, and it will take even longer before it is available in large enough quantities to kill the virus. This means that testing is likely to remain the cornerstone of any strategy to combat COVID-19, and the solution produced by Innovita will remain relevant for years to come.
NuWave Foods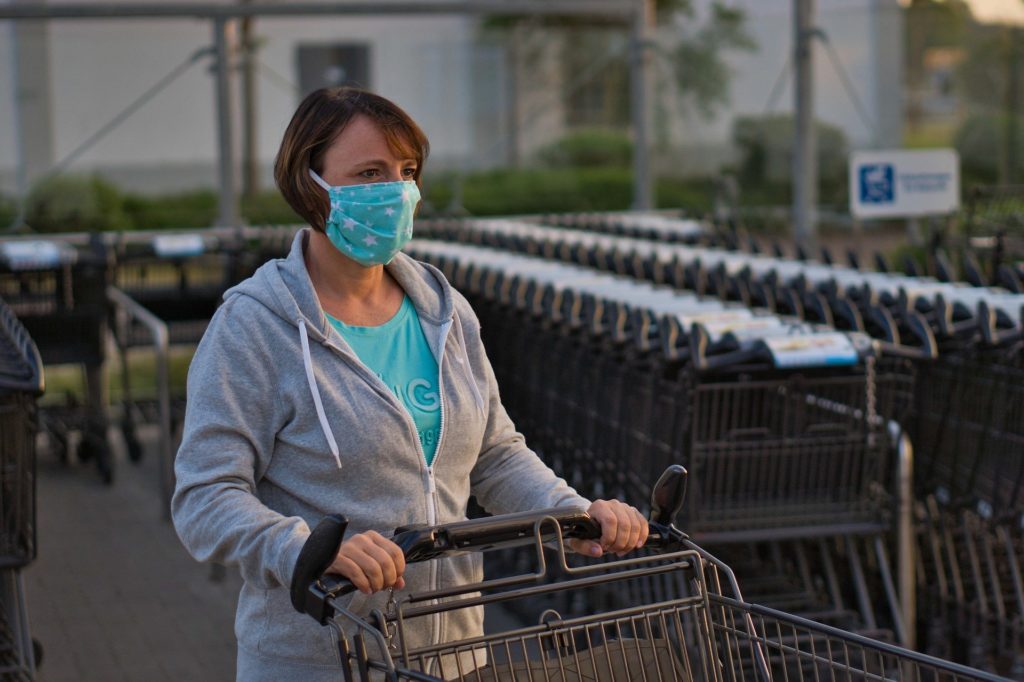 One of the less discussed aspects of the COVID-19 crisis is the lack of variety in shelf stable foods. Currently, we are limited to canned and dried goods and bare grains, which are not always the most healthy option and could provide limited variety. NuWave Foods have created a solution that will bring variety to shelf stable foods and help to reduce food wastage due to spoiling.
The company is based in Edmonton, Alberta, and has a fully licensed and equipped 8,000 sq ft (743.22 m²) commercial kitchen. The company's operations are specialized in creating preservative-free shelf stable baked goods, such as doughnuts and cakes. The company has close relationships with a number of major grocery store chains across North America, and is currently seeking to expand in order to meet new demand in the COVID-19 and post-COVID-19 world.
Proactive solutions work
It's important to note that Blackhawk Growth Corp.'s (CSE: BLR; Frankfurt:0JJ; OTC: BLRZF) investments are diverse, but are all designed to capitalize on pre-COVID-19 trends that have been accelerated by the crisis. The company is protecting its shareholders with a diverse set of offerings that all have a strong synergy. This is exactly the strategy that investors should be pursuing. The company is not only creating a positive impact by dealing with very real problems, but positioning itself to generate real returns for its shareholders at the same time.
According to the words of billionaire hedge fund manager Ray Dalio at the Harvard Kennedy School's Institute of Politics:
"The greatest mistake of the individual investor is to think that a market that did well is a good market, rather than a more expensive market. And that a market that did badly is a worse market … rather than a cheaper market."
—
(Featured image by Orna Wachman from Pixabay)
DISCLAIMER: This article was written by a third party contributor and does not reflect the opinion of Born2Invest, its management, staff or its associates. Please review our disclaimer for more information.
This article may include forward-looking statements. These forward-looking statements generally are identified by the words "believe," "project," "estimate," "become," "plan," "will," and similar expressions. These forward-looking statements involve known and unknown risks as well as uncertainties, including those discussed in the following cautionary statements and elsewhere in this article and on this site. Although the Company may believe that its expectations are based on reasonable assumptions, the actual results that the Company may achieve may differ materially from any forward-looking statements, which reflect the opinions of the management of the Company only as of the date hereof. Additionally, please make sure to read these important disclosures.