Why does the stock market fluctuate? Simple, it's FOMO
FOMO stands for "fear of missing out," a human behavior that can explain why the stock markets can skyrocket at one time and then plunge the next time.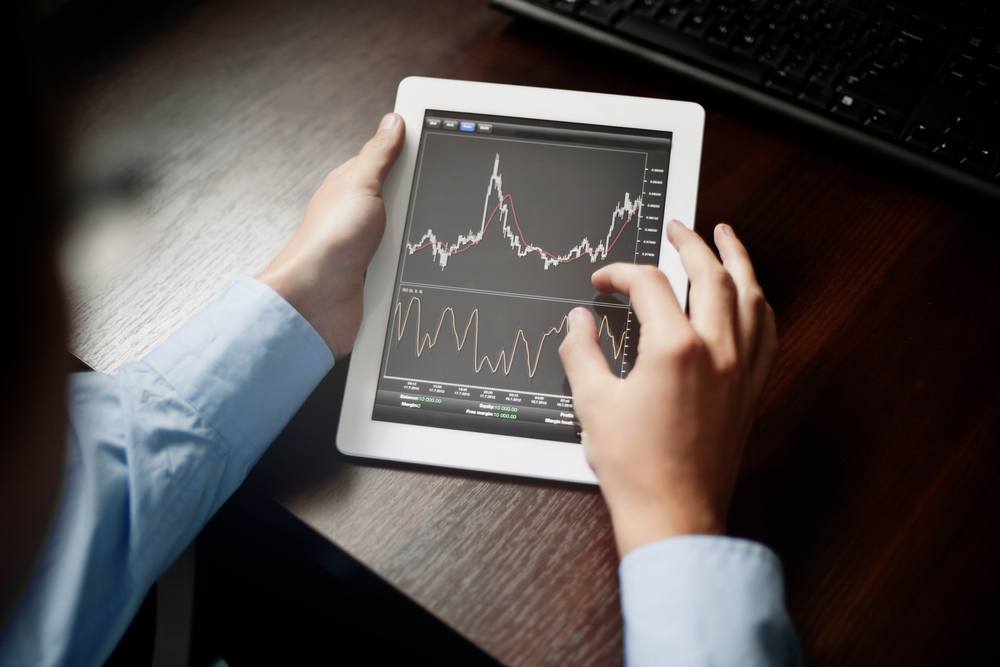 Have you ever wondered why the stock markets fluctuate the way it does? One day it can go up like it will never end and the next month it could just plummet. The reason why the stock market moves the way it does is because investors have a case of the FOMOs.

FOMO, also called fear of missing out, is a human behavior that explains a lot of why the stock market moves. People will perform an action because they are afraid that if they do not do it, they will lose out on something important. Take for example Black Friday, in North America, it is a big retail sales event where every store and business across the continent will slash their prices, and if you don't buy something that weekend, you may lose out on deals. It is a big sales event and some have reported total retail sales will total over $23 billion.

The FOMO concept is also very much at work on publicly traded marijuana stocks today. Take a look at the financials of most publicly traded marijuana companies and you see that almost none of them are profitable. However, a lot of investors are piling money into these companies with the hope that it will go up in value tomorrow. Some investors are even thinking if they do not buy in today, they will miss out tomorrow once prices rise again. It is pretty clear the price surge in Tilray (NASDAQ: TLRY) and Canopy Growth (TSX: WEED) is attributed largely to the case of the FOMO.

Another reminder of FOMO was the Dot Com Boom and Bust during the early 2000s. Everyone was buying into tech stocks regardless of whether it was truly a viable business or not. At the end when the boom went bust, a lot of people lost their life savings, and I do know someone entering their retirement years under huge debts.

FOMO also explains the reverse too when stock prices are falling. Take a look at Dollarama (TSX: DOL), a dollar chain that is traded on the Toronto Stock Exchange. A research firm came out with a report detailing how the company is poised to drop 40% in value. It claims Dollarama cannot sustain its sales growth anymore and the growth story in the stock is now over. Within a day of this report coming out investors rushed to sell this stock. Investors went on a selling frenzy because some thought to themselves, "how low can this go? I don't want to be the last one holding onto shares that are worth a lot less."

FOMO at its finest when it comes to stock market fluctuations.

Now that you understand how the stock market works, investors should pay attention to when FOMO is happening around certain stocks. If there is a lot of publicity on certain companies and the media is giving these companies a lot of spotlight, then likely FOMO is at work here.

To buy in when FOMO is happening also means investors will likely overpay for the stock or sell under what the market price should be. Stocks generally bounce back after a sharp drop or falls back a bit after a large increase.

Investors can also make FOMO work for them by purchasing shares of companies that have not reached the public yet, or is largely overlooked by the markets. Before the marijuana craze caught on, Canopy Growth was actually languishing below the $3 range for quite some time.

FOMO is just a human behavior. When investors see the shares they hold tank in price should take a step back and not panic. If the investment they hold truly has fundamental value and its business is sound then there is nothing worry about.
(Featured image by DepositPhotos)

—
DISCLAIMER: This article expresses my own ideas and opinions. Any information I have shared are from sources that I believe to be reliable and accurate. I did not receive any financial compensation for writing this post, nor do I own any shares in any company I've mentioned. I encourage any reader to do their own diligent research first before making any investment decisions.