How will recent Google innovations change the direction of businesses?
2017 has shown Google placing a strong commitment toward trends involving visual integration, AI, multitasking and virtual reality, all of which can play pivotal roles that change the direction of businesses.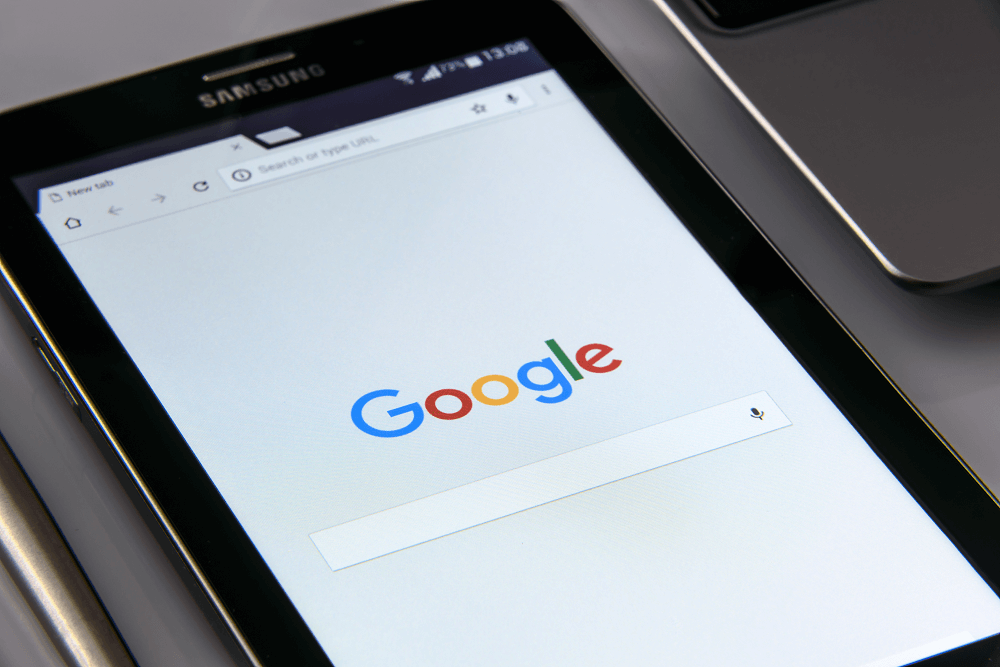 Google never stops. The tech giant has unveiled a near-constant stream of tech and innovations that have molded modern business. From the roles of Gmail and Google Drive as go-to communication and collaboration tools, to the usefulness of Google Trends in providing consumer interest data, Google's lengthy list of products includes many commonplace tools in businesses throughout the world.
As expected, 2017 marks another year of notable innovations from Google. Many of their recently released and announced innovations should continue to change the direction of businesses:
Google Lens and snap-friendly trends
Propelled particularly by the popularity of Snapchat, the act of quickly snapping a photo or video on mobile phones has become commonplace. Mobile camera tech is better than ever, which combined with the popularity makes Google Lens a natural step for Google. The Lens technology uses computer vision and AI to create a search engine for images. Users can snap a photo of a storefront or product, with Google returning details about the business. Google's business ratings in their search engine will certainly be incorporated.
Another exciting aspect of Google Lens is how it will integrate with Assistant, for help with scheduling and translations. The "mixed reality world," where subtle elements of info-driven virtual reality exist, has been developing for some time. Google Lens is a notable step forward in that niche. Samsung already has a similar tech announced with their Bixby Vision, with other tech giants expected to follow suit. Look for companies to integrate their storefront with Google Lens, as they likely already have with Google's search engine.
Suggested sharing and AI "advice"
Google's 2017 announcements have often focused around AI, with the new "Suggested Sharing" feature in Google Photos being an example. This feature uses AI to suggest who you may want to send the pictures to, based on who or what is in the photos.
You can also use "Shared Libraries" within Google Photos, to automatically send photos to people you select. With these options, it's clear Google wants to jump ahead of Facebook as the go-to source for family photos and shared images in general. Increased sharing accessibility and a revamped interface should help with that, also showcasing the trends of businesses using AI technology for automated sorting and sharing.
Multitasking with picture-in-picture
The term "picture-in-picture" often associates with television, for when you want to watch two shows at once. It's not especially prevalent with mobile technology, though Google seeks to change that with their new Android O. Google touts a new "fluid experience" for the device, noting Android O's picture-in-picture and its ability to allow you to multitask, like having a video call while simultaneously surfing the web.
As we continue to enter into a digital age with a rapid flow of information, multitasking will likely become even more pivotal in business for success. As a result, it will not be surprising to see other tech giants and businesses alike adapt to multitasking tools that can enable simultaneous research and conversation.
Virtual reality, continued
Virtual reality is nothing new, though Google continues to make strides in carving their unique space into the niche. Google announced their Daydream View VR headset last year, though the news has been fairly minimal since. However, recently at their 2017 I/O, Google announced they would release a new Daydream headset that's stand-alone, without the requirement of a phone or PC. Positional tracking will be provided by WordSense technology, further emphasizing Google's desire to incorporate visual integration with user interaction, as they are doing with Google Lens as well.
At the same event, Google also announced "Daydream 2.0", called Euphrates. One of the product's main features will be the ability to capture and share your VR experience. In the age of Twitch, where over 100 million monthly users flock to Twitch to watch others play video games or broadcast themselves, there's no doubt that Google is tapping into a user base that's fond of sharing and replaying moments. In the business world, this technology could also play a role in conferencing, communication and data sharing.
2017 has shown Google placing a strong commitment toward trends involving visual integration, AI, multitasking and virtual reality, all of which can play pivotal roles that change the direction of businesses.
—
DISCLAIMER: This article expresses my own ideas and opinions. Any information I have shared are from sources that I believe to be reliable and accurate. I did not receive any financial compensation in writing this post, nor do I own any shares in any company I've mentioned. I encourage any reader to do their own diligent research first before making any investment decisions.