Williams, Silverstone and Hudson; celebrities embrace plants and adaptogens
While the number of people incorporating plants and adaptogens into their lifestyles is steadily increasing, celebrities are hardly missing the opportunity to share their experiences and endorsements of these products on social networks. Stars who praise the benefits of these products, but also invest financially by launching their own brands to capitalize on the trend while improving lives.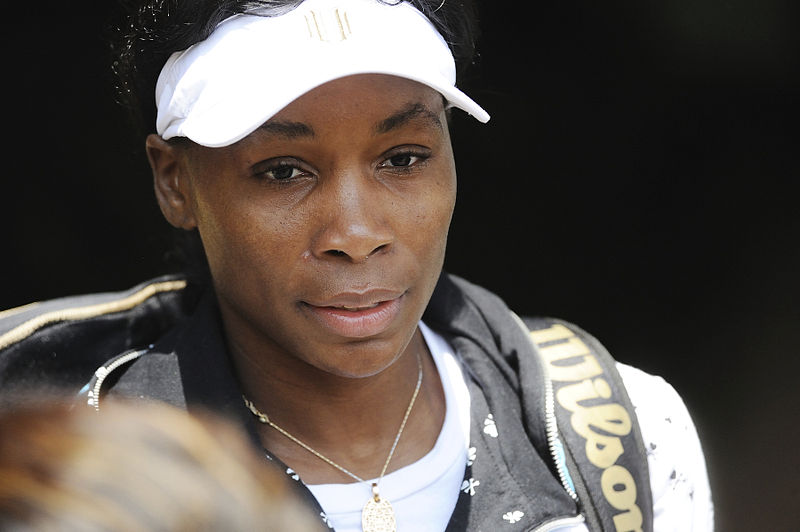 While a few years ago nobody was talking about them, herbal foods and adaptogens are now becoming a trend among world celebrities. An awareness of the importance of adopting a healthy and natural diet is starting to take hold among social network influencers, but also among celebrities. Among them are several stars from the world of sports, music and film. Celebrities who praise the benefits of plant-based products, but who also some who have invested financially in the niche by launching their own brands! Who are these celebrities who put their name and their time at the service of these products? And what's encouraging them to penetrate an increasingly competitive market?
Venus Williams serves herbal protein brand
The American tennis champion, Venus Williams, has launched her own line of protein drinks. Named Happy Viking, these protein shakes are based on yellow peas and brown rice, 100% vegan and available in two flavours: chocolate and vanilla. The drinks of the seven-time Grand Slam winner contain 20 grams of protein and are entirely free of soy, lactose, gluten and above all GMOs.
Venus Williams says that an injury in 2011 prompted her to create a vegetable-based drink to get back on the tennis court as soon as possible. "I couldn't play anymore and this was my way to get back to what I love – the game," says the tennis star. Based on her personal experience, the four-time Olympic champion sought to fill an unfulfilled need, that of getting all the nutrients she needed for her recovery and physical balance. A need that she is not the only one to want satisfied!
Alicia Silverstone and herbal supplements that are easy on the mind
For her part, actress and producer Alicia Silverstone has created a line of herbal food supplements called mykind Organics. This decision was made by the American star after she was pregnant and wanted to receive all the vitamins and minerals she needed during her pregnancy. Unable to find certified organic and GMO-free prenatal products, Alicia Silverstone launched her own supplements based on elements such as broccoli, lemon balm and red pepper. This makes it easy for consumers to understand and appealing as an accessible purchase.
Kate Hudson and her adaptogen based powders
A bit more advanced than Silverstone's supplements and Williams' shakes, we find Kate Hudson's vegetable powders. The famous American actress has also taken up the cause and launched the Inbloom brand in 2020. In partnership with the Syllable company, Kate has spearheaded a range of powders made up of plants, minerals, vitamins but especially adaptogens. The product is of course free of synthetic materials, gluten and sugar. It highlights the benefits of adaptogenic ingredients for human health and well-being. "I wanted to make nutrition accessible, affordable and not too intimidating," says Kate Hudson.
Rritual wants to bring such adaptogens to everyday life
While the number of people incorporating plant-based foods into their lifestyles is increasing, celebrities are not missing the opportunity to share their feelings and experiences about these foods on social networks. With the help of specialized startups, American stars are embarking on the adventure of offering their fans healthy and flexible food solutions.
Americans aren't the only ones founding companies to promote the benefits of plants and adaptogens, as there are also entrepreneurs in Canada who are innovating in this sector. Companies specializing in adaptogenic mushrooms, such as Rritual, for example, offer complete product lines that help the body resist stress, focus better or bolster the immune system. Clearly there is still room for innovation in the sector, and who knows which celebrity will embrace the mushrooms. But chances are, given the benefits for both our health and the planet, it won't be long.
__
(Image presented by Justin Smith via Wiki Commons)
WARNING: This article was written by a third party contributor and does not reflect the opinion of Born2Invest, its management, staff or associates. Please see our Disclaimer of Liability for more information.
This article may contain forward-looking statements. Forward-looking statements are generally identified by the words "believe", "plan", "anticipate", "estimate", "become", "plan", "will" and similar expressions. These forward-looking statements involve known and unknown risks and uncertainties, including those discussed in the following cautionary statements and elsewhere in this article and on this site. Although the Company may believe that its expectations are based on reasonable assumptions, actual results that the Company may achieve may differ materially from the forward-looking statements, which reflect the views of the Company's management only as of the date hereof. In addition, please be sure to read these material disclosures.