Diets Are Dead: The Science-Backed System Building Fad-Free Food Relationships
Diets are like the financial equivalent of credit cards and get-rich-quick schemes. At best, they do nothing to fix your short-term problems. At worst, they do more harm than good. So what if we approach food and diet like we do our finances? That is, what if we take a long-term, evidence-backed approach and aim to build compounding benefits over time? That's what Plantable did.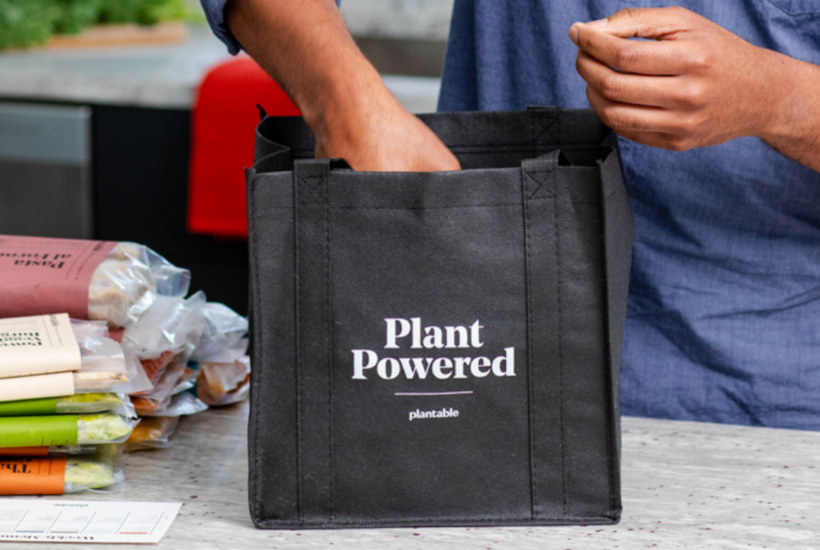 We all know to run for the hills when presented with the latest and greatest mastermind webinar series promising to reveal the secrets to building an overnight fortune. All we have to do is remember the phrase "sounds too good to be true." Yet, for some reason, many of us still get lured into fad diets, seduced by claims that [insert latest wonder-product] will melt fat away like butter.
But why? Well, one possible explanation, according to WebMD, is that "fad diets tend to appeal more to people's vanity than to their desire to stay healthy."
Viewed in this way, fad diets are the financial equivalent of buying a bunch of stuff on credit, renting an apartment we can barely afford, and then scraping by paycheck-to-paycheck while boasting about how successful we are. Sure, it creates the illusion that things are a-okay. But quietly, beneath the shiny veneer, our financial health is rotting away.
So what if we want to avoid doing the same to what really matters — our physical health?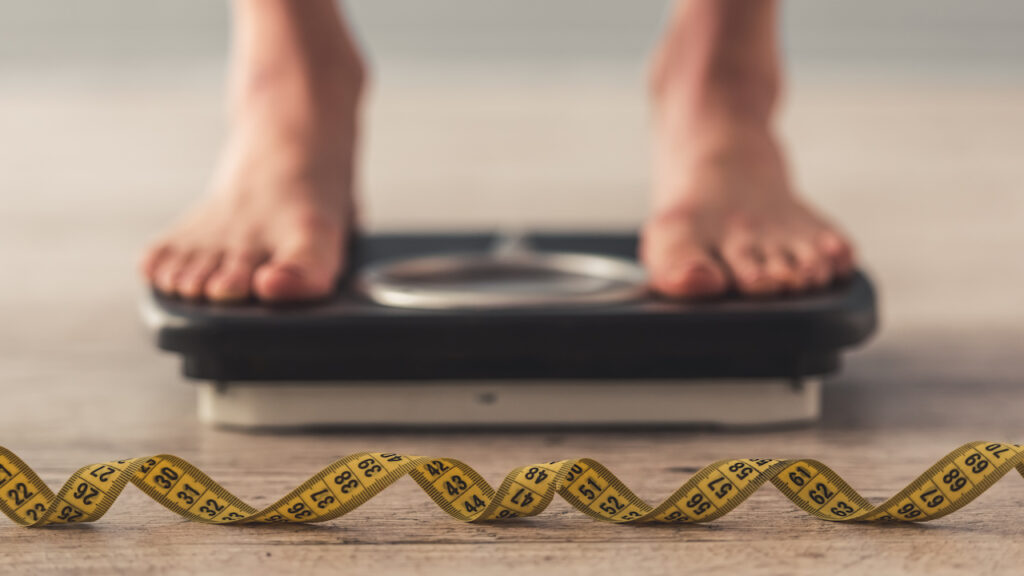 Plantable: It's Like a Financial Advisor… But for Your Body and Your Mind
Much like fixing our financial health, working on our minds and bodies is something best approached with a long-term mindset. It's about building sustainable, lifelong habits whose benefits compound over time.
Of course, in the world of finances, the path is clearer. There's plenty of sound advice out there if you seek it out. And when in doubt, there's always the help of a financial advisor who's just a phone call away.
Unfortunately, the same can't be said about food and diet. Too often, the good advice is delivered as vague platitudes like "eat better, exercise more." And the so-called expert advisors out there are usually the same gurus peddling fat blaster diets.
This was a major problem that Dr. Nadja Pinnavaia recognized after she started obsessively researching the impact of diet on health back in 2014, prompted by first losing her father at a young age, and then her mother to breast cancer. The end result of all this was the launch of Plantable — a science-backed approach to diet and wellness.
Describing the mission focus behind Plantable, Pinnavaia says, "We are trying to understand each person's life constraints, how we can help them with routine, and stay a step ahead to make the right choices, one decision one at a time."
In other words, Plantable is a lot like a financial planner for your health. Instead of promising the sorts of cookie-cutter quick-fix solutions typical in the world of get-rich-quick schemes and fad diets, Plantable is all about taking your individual life circumstances into account and building a solid plan that's designed to optimize your health for life.
The Sustainable, Plantable Approach
Making any new lifestyle adjustment is hard. To ensure this change is as smooth and sustainable as possible for every customer, Plantable starts with a 28-day Reboot Program that brings together the delivery of real, delicious, and nutritionally prepared meals, one-on-one coaching for personal support and motivation, and an education platform backed by behavioral psychology. Customers are delivered 6 lunches and 6 dinners once a week, with guidance for breakfast, side salads, and snacks. The real-life one-on-one coaching makes the program unique to everyone.
The important thing to note here — despite what a 28-day Program might sound like at first — is that Plantable's Reboot Program is not really a diet. Instead, it's more of a system that sets out to reset your eating habits and metabolism by training your mind and body to change their relationship with food.
To achieve this, the program's focus is on more than just food. Rather, it leverages food & behavioral science to form a fully-immersive program that is just as much about eliminating cravings and understanding nutrition as it is about losing a few kilos.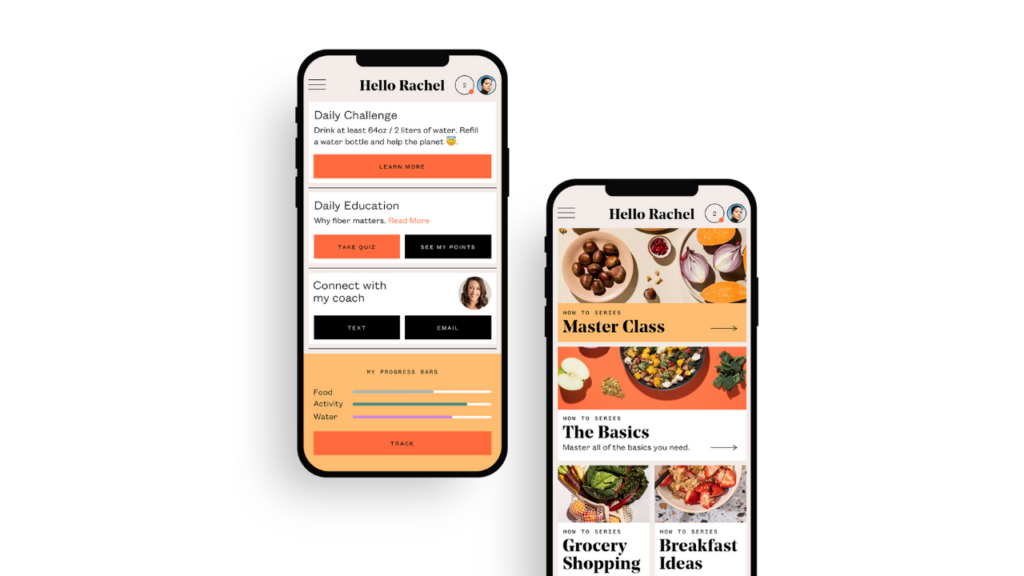 Behavioral Psychology Is Key
A major reason the Reboot Program is so powerful is the behavioral psychology support it provides for each individual. The Reboot program works with the neuroscience of understanding people's behaviors, and the true addictions we have to the overconsumption of added sugar, highly processed grains, and animal-based products.
An important step in delivering this is to onboard each customer with a 30-minute call to form a relationship with their coach, and build support, trust, and accountability. Paired with education, they can understand the "why" for something like sugar substitutes not being the best pick for their morning coffee and help them learn what a good accessible alternative might be, keeping that all-important blood sugar steady. No more arbitrary vilifying of the way we see carbs and fats but helping people make the right decisions for their bodies, one choice at a time.
Backed by Real Research, Not Marketing Hype
Seeded in research, Plantable has taken the lead as a healthcare company offering clinically-supported, lifestyle intervention programs. Their Foundational Results have formed the basis of clinical trials with leading medical institutions, including Memorial Sloan Kettering, and soon-to-commence Weill Cornell and Johns Hopkins.
The clinical trials focus on two of the three most-commonly occurring cancers: breast cancer and prostate cancer. The goal of each of the trials is to assess the impact of a whole food plant-based dietary intervention on independent cancer risks which includes weight loss, the microbiome, and metabolic markers such as a blood pressure, cholesterol, inflammation and blood sugar. You can expect to begin learning the results of their trials later this year.
A Company Going From Strength to Strength
People are hungry for change — not another trend. This was obvious to Plantable when the company sold over $1.4 million in programs through customer referrals and organic word-of-mouth alone, with close to zero outbound marketing. The program is making tidal waves with impressive success.
This momentum helped the company to close financings for total proceeds of $6.0 million in 2021. Then, on January 12, 2022, Plantable Health Inc. (NEO: PLBL | OTC QB: PLBLF) offered its common shares publicly on the tier 1 Canadian exchange, NEO, and later in the United States.
After receiving an influx of cash, the company was able to focus Q1 on getting the best team in place. They've brought on a seasoned and diverse group of individuals with extensive market experience, from executive chefs, a medical advisor, a nutrition advisor, and a dynamic team of kitchen staff.
All up, this means exciting months are ahead. With the conclusion of the ongoing rigorous clinical trials, Dr. Pinnavaia is working towards Plantable being a clinically proven dietary lifestyle prescription. And not just for weight loss. Ultimately, the plan is to tackle a host of other chronic conditions like pre-diabetes, type 2 diabetes, and heart disease, all of which are consuming our health.
A Serious Company Brings Serious Benefits
Obesity and other diet-related chronic conditions are driving escalating and unsustainable healthcare costs. In the US alone, 6 out of 10 adults have at least one diet-related chronic disease, and this is putting a huge burden on the healthcare system.
But research shows lifestyle-induced illnesses can usually be prevented and even reversed with a change in diet. What this means is health insurers and programs like Healthcare Spending Accounts are open to spending on addressing diet and lifestyle issues, so long as the solution is backed by a company committed to properly researching its solutions.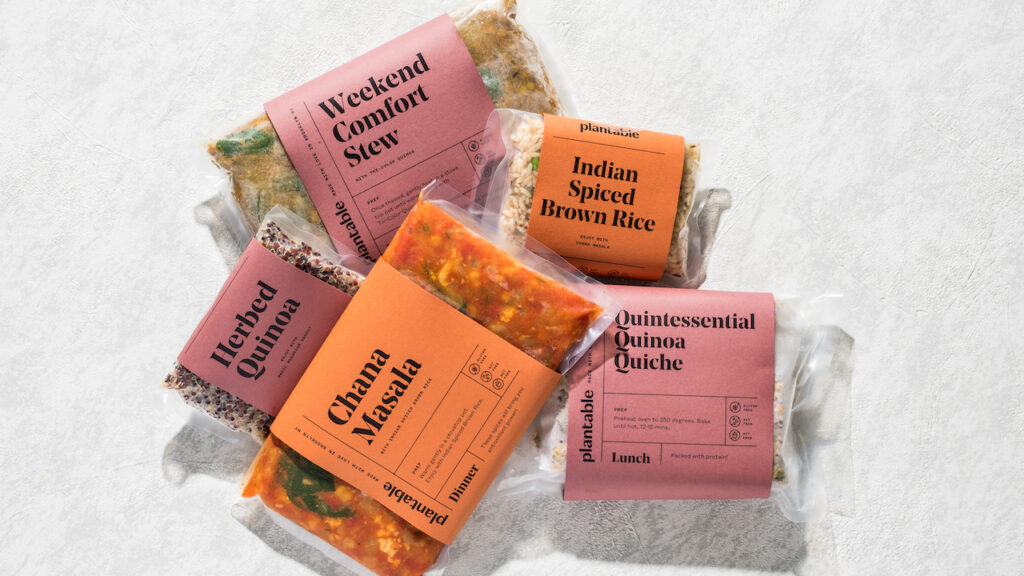 Fortunately, Plantable's Reboot program is focused on becoming a "prescription" for effective and sustained weight loss. What this means is that people can use their Healthcare Spending Accounts towards the price of the Reboot program, with future plans for comprehensive coverage from health insurers.
"Plantable's clinical trials with leading medical institutions set the foundation for its mission to be a leader in the (delicious) Food as Medicine sector and be prescribed as the chosen clinically effective program for the reversal of diet-related chronic disease," says Dr. Pinnavaia.
The Future Is Plantable
Fad dieting and wellness trends only make people crave more of what is hurting them, with no end in sight. As we go through this worldwide epidemic of obesity, Plantable is breaking the crappy food cycle. The program continues to successfully move people into the real-food cycle one person at a time. People deserve access to a clinically supported program that helps them lose weight safely, effectively, and sustainably.
Plantable is hitting all those marks, ensuring that individuals can stay on this routine for life. In addition, the way the company has brought together nutritional science and behavioral science proves that sustainable change is possible. This positions them, and their clients, for major success ahead.
To learn about investing with Plantable Inc., visit their website here.
To stay up to date with the latest news, visuals, and behind-the-scenes content, follow Plantable on social media:
__
(Featured image by Plantable)
DISCLAIMER: This article was written by a third party contributor and does not reflect the opinion of Born2Invest, its management, staff or its associates. Please review our disclaimer for more information.
This article may include forward-looking statements. These forward-looking statements generally are identified by the words "believe," "project," "estimate," "become," "plan," "will," and similar expressions. These forward-looking statements involve known and unknown risks as well as uncertainties, including those discussed in the following cautionary statements and elsewhere in this article and on this site. Although the Company may believe that its expectations are based on reasonable assumptions, the actual results that the Company may achieve may differ materially from any forward-looking statements, which reflect the opinions of the management of the Company only as of the date hereof. Additionally, please make sure to read these important disclosures.