10 tips to create outstanding restaurant menu
When it comes to marketing, you need to ensure that your restaurant brand has a meaning. Today, the consumers identify with the brand.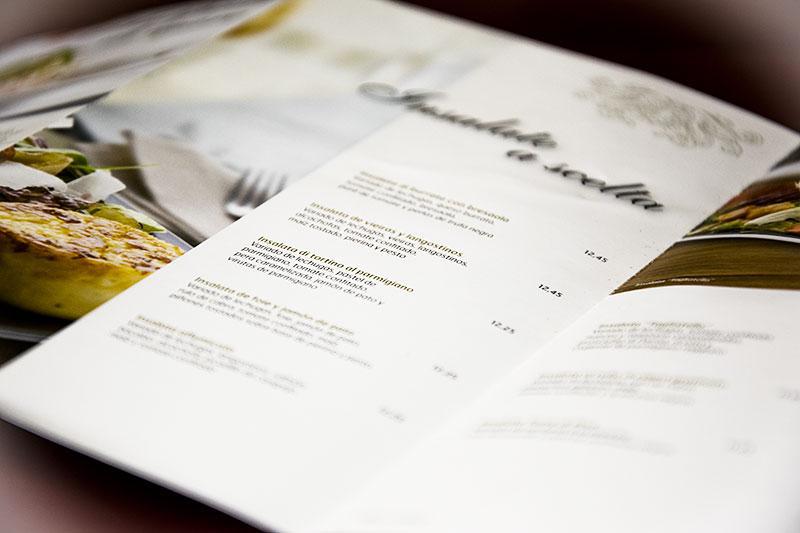 Any business that wishes to attract and retain customers must adhere to one crucial aspect of marketing: first impressions. In the case of a restaurant, this can be many things, including the business premises, the interior decorations, the table arrangements, and the overall health considerations of the employees.
One particularly overlooked feature is the restaurant menu. In contrast, the general outlook of a restaurant menu can actually determine whether a customer makes a second return or not. It is part of the dining experience.
Unbeknown to many, there are numerous roles a restaurant menu plays in marketing your business. But what makes a restaurant menu good in the first place? In this article, we are going to look at ten characteristics of a good restaurant menu.
Colors
The color is an important part of perception, and can really influence our actions. Most colors are usually associated with different moods. Blue, for instance, is considered a relaxing color and is normally associated with trust. Green symbolizes freshness and renewal, red indicates enthusiasm and exuberance, while yellow shows happiness and optimism.
However, the cultural background can also have an impact on people's perception of color. For instance, the color red has a completely different meaning in Japan than it has in Italy. As such, it is important to consider how you use colors in your restaurant menu. You can take advantage of them to stimulate emotions and activate behavior.
Pictures
Most restaurant menus do not contain pictures, but they are one of the best advertising techniques. Therefore, it is advisable to incorporate them not only into your communication materials but also in the restaurant menu. You need to be meticulous when considering the photographs to include.
Fortunately, there are several different pocket-friendly digital cameras in the market today that can take excellent photos without the assistance of a professional photographer. Reading a couple of manuals or even taking a short course in photography can really go a long way. When choosing the ultimate photos to insert in your menu, go for the ones that convey emotion and stimulate appetite.
However, do not display photos of meals not served in your restaurant, as this will create a negative image of your business and cause people to turn the other way.
Languages
One of the most convenient restaurant menu features is writing the content in a few different, common languages. It can be frustrating eating in a restaurant with a menu in which all the items seem gibberish to you. Even if you receive just one foreign customer a year, writing the menu in his language can really make him feel comfortable.
The use of graphic space
Some people believe that the quality of a restaurant is directly related to the number of items on the menu. On the contrary, when presented with a dense text, the human eye has a tendency to look for the starting point on white spaces. When a menu is filled with a lot of products, your eye is inclined towards the biggest empty space on the page. You can place the empty space strategically to promote the sale of certain dishes.
Readability
In today's fast world, readability in texts is an important element. The legibility of a given text will depend on the material, color, font, and size used. The location where you are reading it, your age, and education can also influence the ease of reading words.
You need to take all of these aspects into consideration if you want to design an efficient menu. Start by identifying the target client of your restaurant, and then adapt the menu accordingly. For instance, older people prefer big fonts and kids generally love big and colorful designs.
Simplicity
It is advisable to make your menu as simple as possible. Of course, this will depend on the number of items you are serving. Too many dishes can actually stress the reader instead of generating value for your restaurant.
Where the eye falls
Pay attention to every inch on your restaurant menu. The human eye has a tendency to follow a specific path when looking at a piece of text, like a menu. You need to arrange the products on your menu according to this path to not only boost the sale of certain dishes but to be able to forecast revenue as well.
For instance, when looking at a trifold card, the eye generally moves from the center to the top right. This naturally forms a pair of "Golden Triangles". As such, placing the items you wish to sell the most at the top right of your menu is highly efficient. In any case, you can be able to predict a sales curve from your customers by using any menu format every day for a long period. This means that you will be able to predict your guests' preferences and, subsequently, their orders.
The use of icons
Icons are an important tool of communication. For instance, stars are used to define the category of a particular hotel, while a thumb-raised hand is used to express approval on Facebook. Similarly, icons are very popular in the restaurant business. For example, a chili pepper placed next to a product indicates the level of spiciness. However, use them just sparingly or they will become redundant.
The value of words
Apart from describing the items on your menu, the words you choose should make them desirable as well. They should express consistency with your restaurant brand and adapt themselves to your customers. For instance, using words such as "golden" or "crispy" are more appealing than "fried". A good choice of words will influence the customer to order the dishes without worrying about the price tag attached to them. You can even enhance the menu by adding brief descriptions about the origin of certain food items and the type of agriculture.
Show the brand personality
When it comes to marketing, you need to ensure that your restaurant brand has a meaning. Today, the consumers identify with the brand. As such, it is crucial that your brand has its own personality, just like a human being. This includes characteristics such as intelligent, feminine, traditional, refined, playful, serious, and so forth. You can show the personality of your brand through things such as pictures, writing style, font, menu template, and any other aspect of the restaurant menu design.
—
DISCLAIMER: This article expresses my own ideas and opinions. Any information I have shared are from sources that I believe to be reliable and accurate. I did not receive any financial compensation in writing this post, nor do I own any shares in any company I've mentioned. I encourage any reader to do their own diligent research first before making any investment decisions.